As we knew the forecast was for rain later in the day, we headed to the beach not long after breakfast.  I immediately got side tracked by this dainty plant, growing in the sand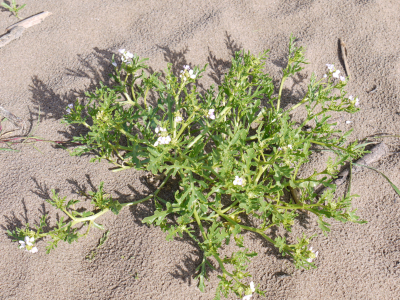 the clouds were mostly high and wispy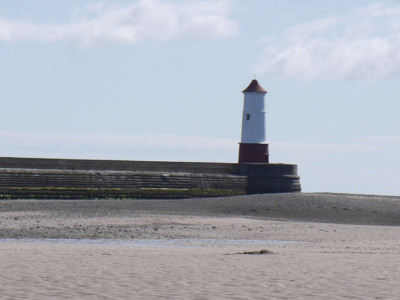 I was taking a photo of the clouds, then realised that I had also captured two dogs playing in the water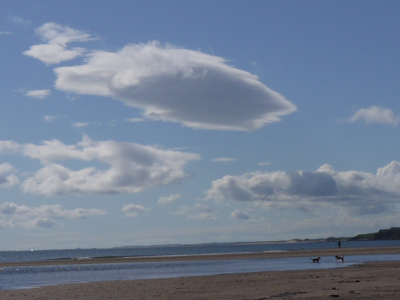 but what was this ........ had Nessie popped down to Berwick for a holiday?  No, it was just a tyre left on the beach after the winter storms
there was nothing inside this crab shell - but its little eyes were still sticking out!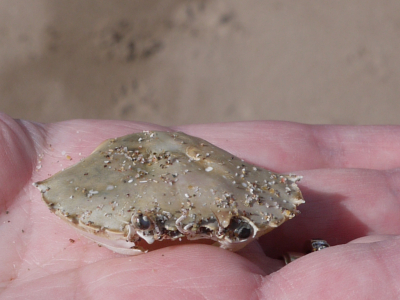 a swan feather, with my foot in my snazzy summer shoes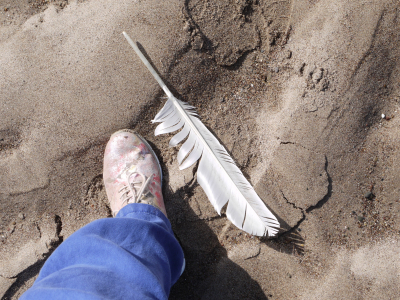 great minds thinking alike - I was about to take this photo when Malcolm said ...... that's a good shot with the wood and stones
every time we are on the beach, I see something else of interest in the remains of the wooden groynes which were uncovered when the sand shifted in the winter storms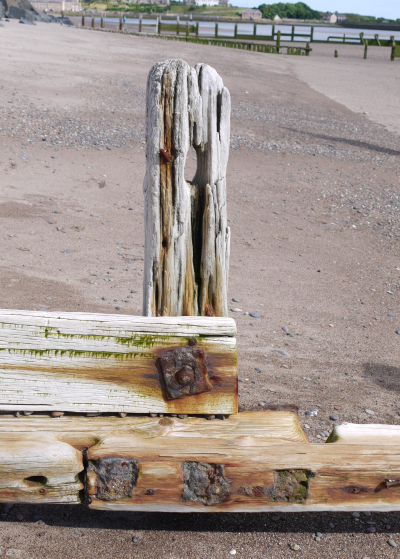 in the few months that they have been uncovered, some of them have become covered in weeds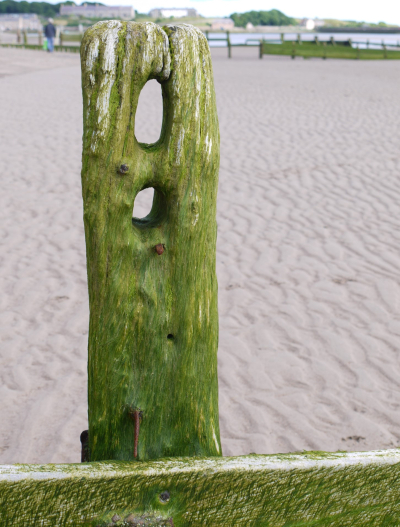 with the old bolts and metal plates getting rustier
I can see a monster's face in this one!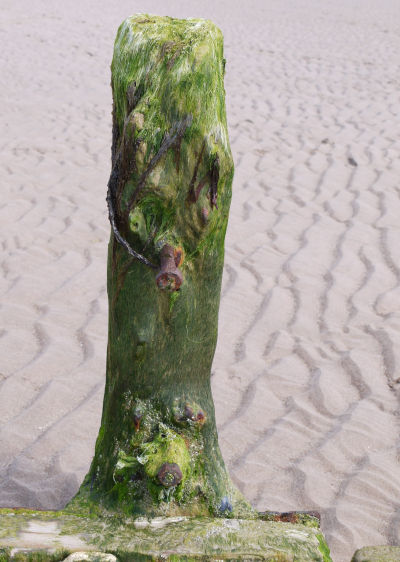 the weed on this bit has grown round the knot in the wood
I always find something to pick up on the beach, with a view to making something with it.  But after looking at this piece, I decided to leave it on the sand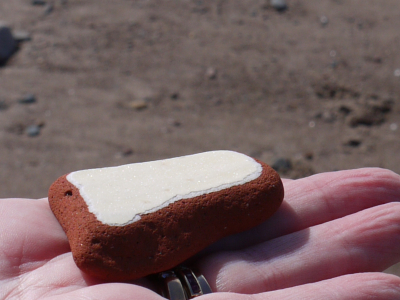 but I kept these little bits and bobs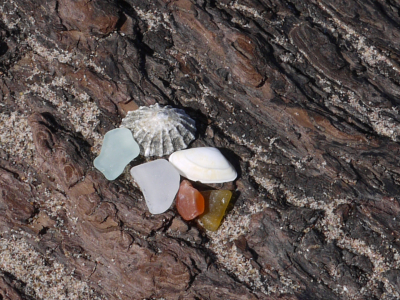 back at the flat, we were sitting reading the papers after lunch, when we saw there was a bit of a commotion just outside the dock, involving one of the fishing boats, and a yacht which had been moored in the dock overnight.  Eventually the fishing boat towed the yacht into the dock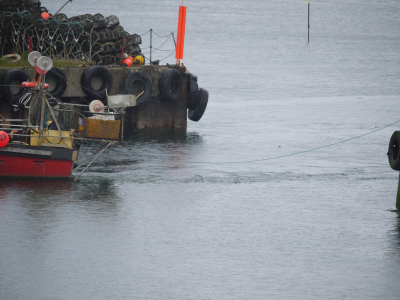 using a length of rope which didn't really look up to the job!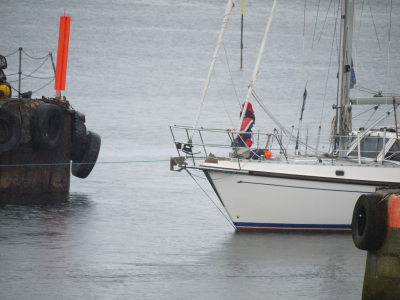 safely back in the dock to sort out the problem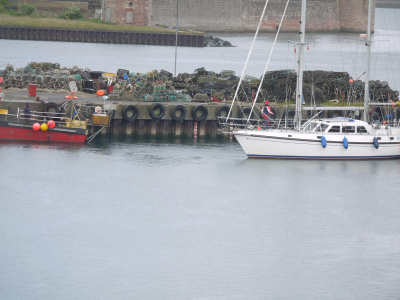 the rescue operation was supervised by the chap on the right - he usually is in charge of the pilot boat, so I guess he was on hand to help out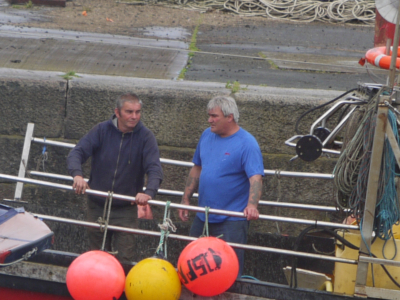 yesterday evening I was taking photos of some swans leaving the dock, when the ones at the front about turned ....... you can just see two men rowing up the river, which had disturbed them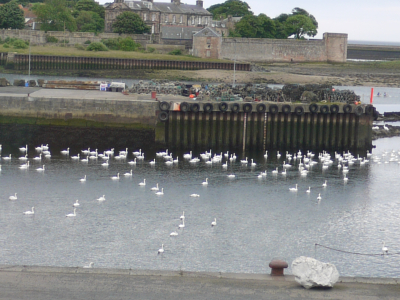 all the swans then made for the far corner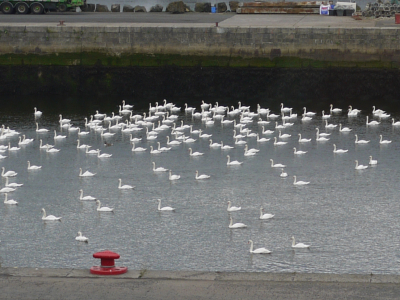 then this afternoon, not only did a lot of swans come gliding in, but they were accompanied by a lot of geese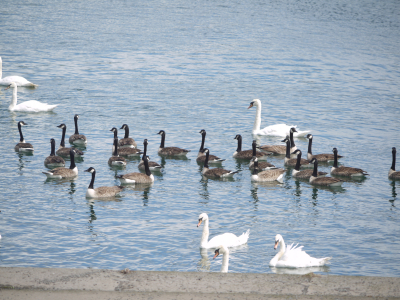 I wonder if they realise they are different?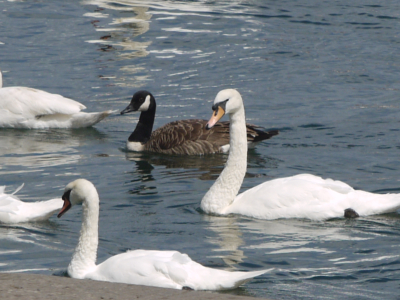 and of course to finish, we have the Friday cake.  We went to Café Crema, where Malcolm had a strawberry and white chocolate muffin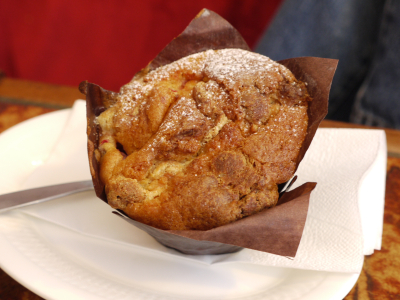 while I had a Mars Bar crispy cake - delicious (I gave Malcolm the bit on the left that had white chocolate on it!)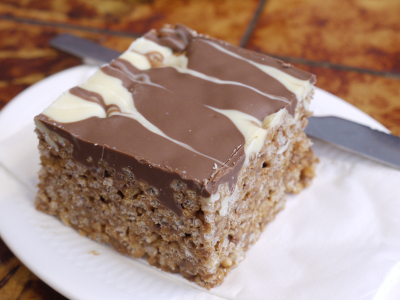 at the moment we are watching the tennis at Wimbledon, then this evening there is football, with my other team, Wales, playing in the quarter finals (we won't mention England's ignominious exit on Monday!!)  Whether you are indoors watching sport, or out and about, enjoy your weekend, love Anne