On Saturday, I got out my remaining quilt top for the exhibition, and this wonderful orange fleece for the back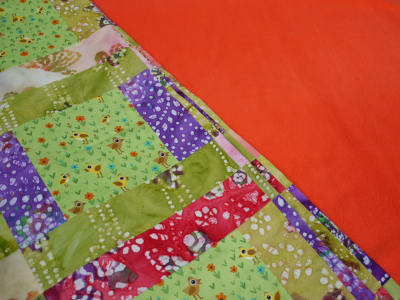 all pinned, ready to quilt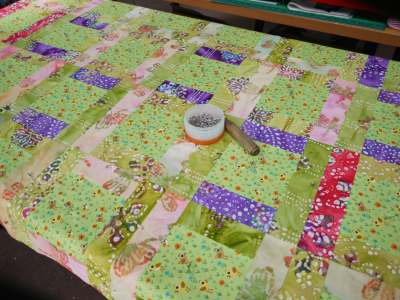 I put the walking foot on the machine, and quilted in the ditch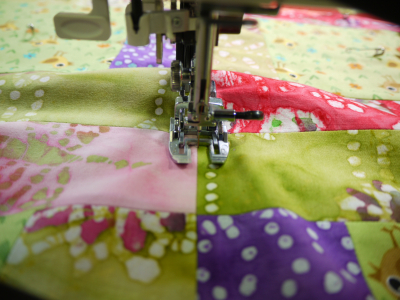 the lengthways lines quilted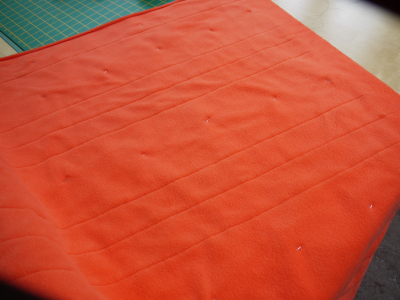 and the widthways ones added
the next stage was to trim the quilt and add the binding.  I found this shocking orange in my stash - I had bought it some time ago when I needed orange for .......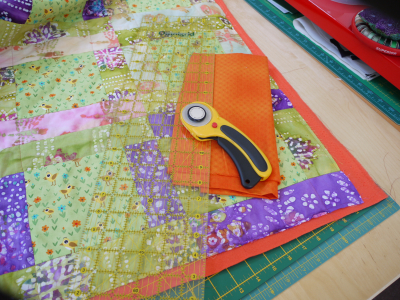 my "I found Nemo" wallhanging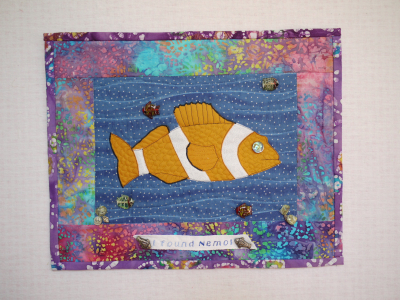 the binding machine stitched on the front, and ready to handstitch to the back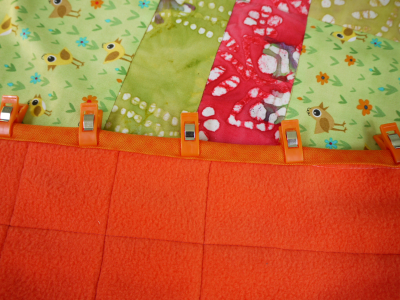 the quilts have to have hanging sleeves for the exhibition.  Normally I use matching fabric for wallhangings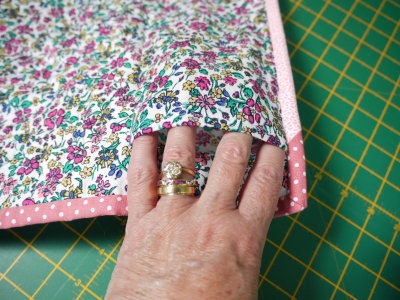 but these three quilts will be going to Linus after the exhibition, so I made temporary calico sleeves for them
the sleeve pinned in place, ready to be stitched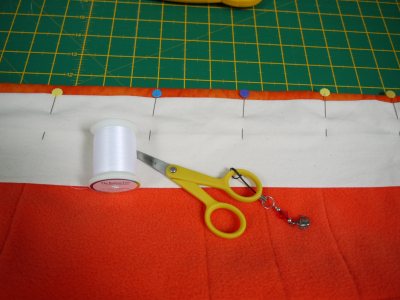 the finished quilt
I had another play using the plastic circles, starting with two big circles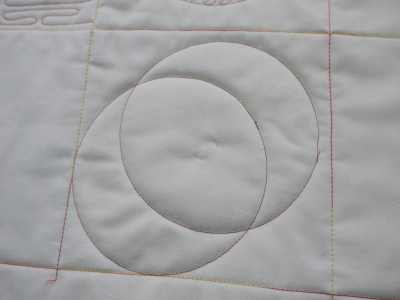 then adding three smaller circles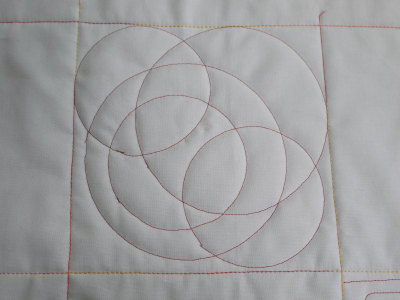 and finally filled in some of the sections - good fun!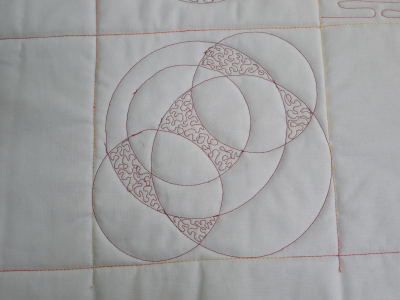 and this last photo is for Meredithe - woohoo, I have done some more work on Mrs Billings!!