It has been a rather soggy week, and yesterday everything in the garden was dripping.  The miniature rose almost looked as if it had been dipped in plastic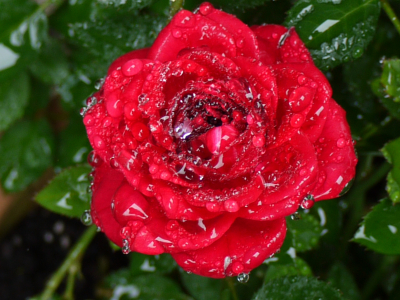 large raindrops on one of the clematis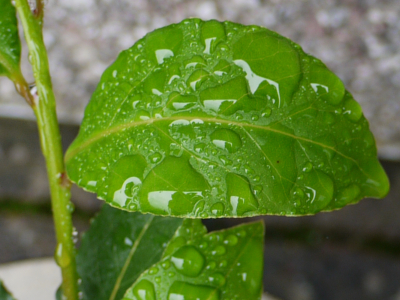 small raindrops collecting on the lilies in a pot beside the back door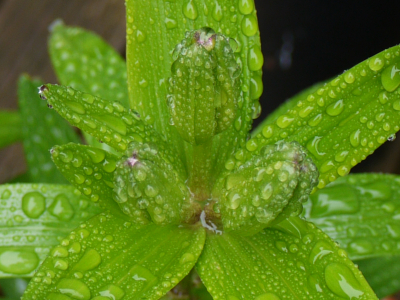 the drops on this shrub look like little jewels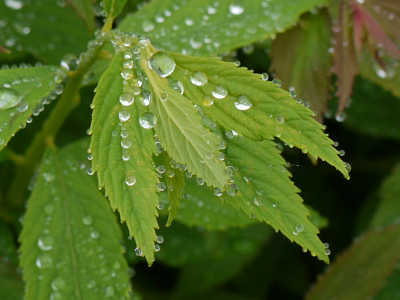 my favourite plant in the rain -  alchemila molis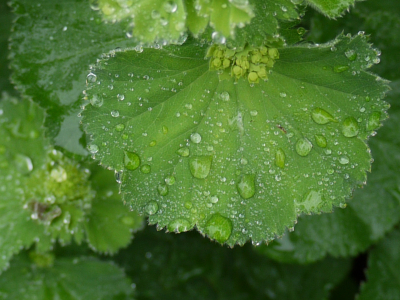 a dainty seedhead on an early flowering clematis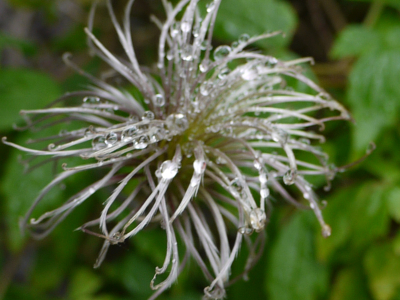 as it was such a miserable day, we decided to put off going over to the flat until tomorrow morning.  So this afternoon we headed into Hawick, parking in the supermarket car park and popping in to buy the papers.  Then we left the car there and walked along the riverside towards the Mill.  Do you remember when, during the terrible winter floods, part of the road fell into the river?  Well, it's still there!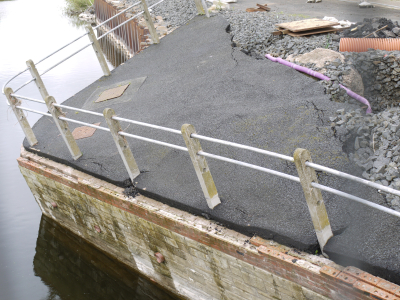 although some work has been done to shore up the riverbank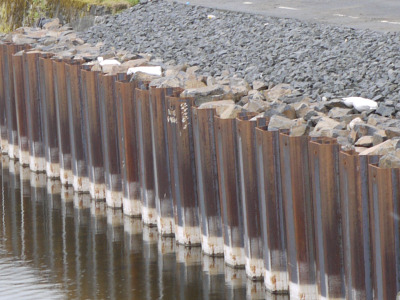 there is still a lot to be done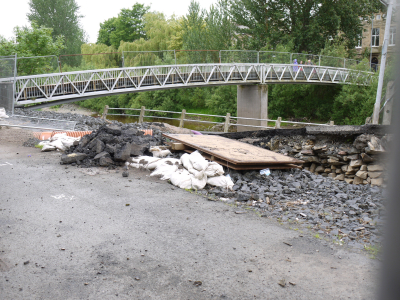 the power of flood water is frightening, causing huge sections of road to collapse
having inspected the damage, we crossed the footbridge to the Mill.  We had a potter round the shop before we went for a cuppa.  Malcolm saw a jumper that he rather liked, but it cost £495 ....... no, I didn't leave out a decimal point, it cost four hundred and ninety five pounds.  He decided that he didn't like it that much!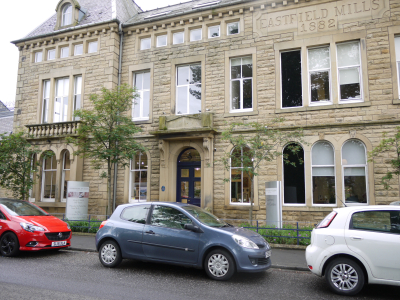 Malcolm had fruit loaf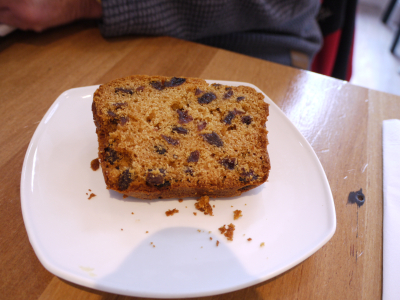 and I had lemon sponge - both were delicious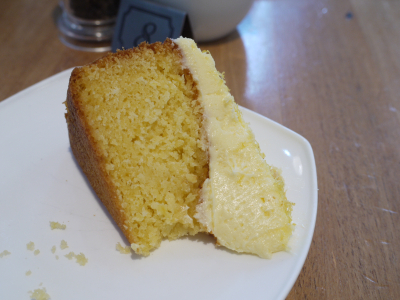 we walked the long way round back to the car, giving me the chance to take to photo of these old wooden garages - I think they could do with some tlc!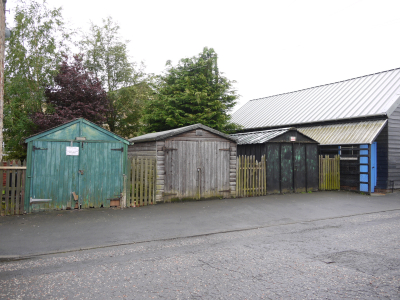 you may be aware that there is some sort of football (soccer) event* going on in France - no doubt Malcolm will be glued to it for most of the weekend, but hopefully I can tear him away long enough to go for a walk!  I hope you have a good weekend, love Anne
* Scotland were sensible and didn't qualify, which saved the fans the expense of travelling to France to see their team going out in the first stage.  Malcolm of course is cheering on England, so I said I would cheer on Wales, to provide some balance  (I had a Welsh great-granny - or possibly great-great-granny!)