We found this new tapas restaurant in Puerto Pollensa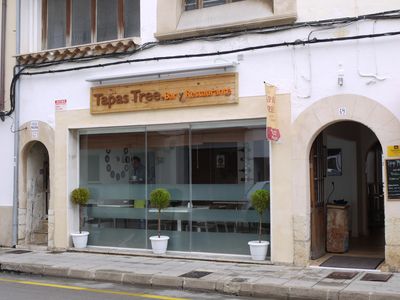 it is very stylish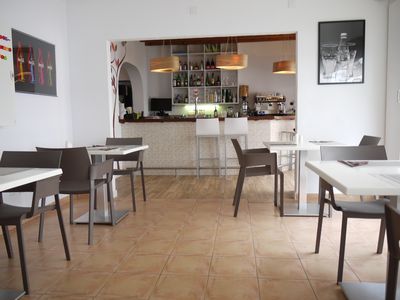 and if I had a big enough space on the wall, I would make a clock like this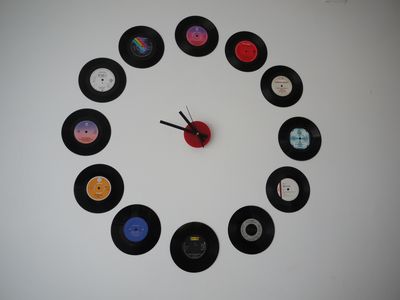 there is a bright covered courtyard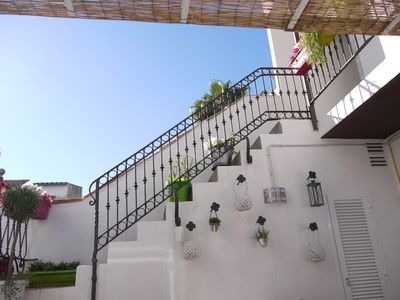 given how much I like to eat, I must be the very best person in the world!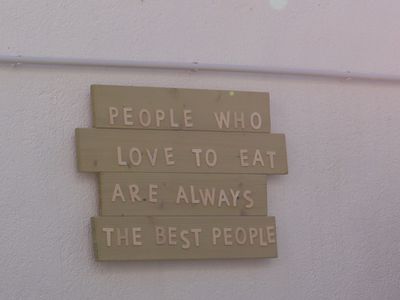 eat, drink, sleep, repeat ........ good advice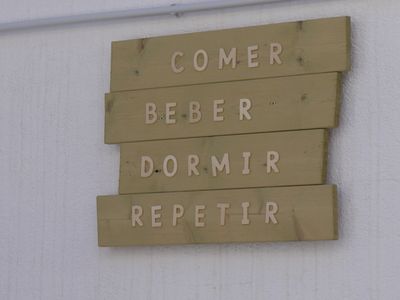 but can you guess from the menu what we ate on our first visit?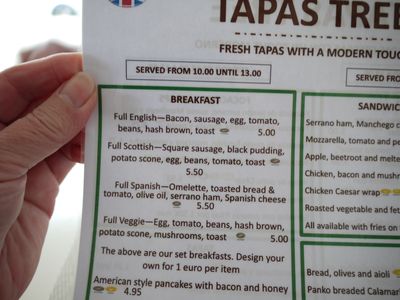 yes, we had the full Scottish breakfast, which was very stylishly presented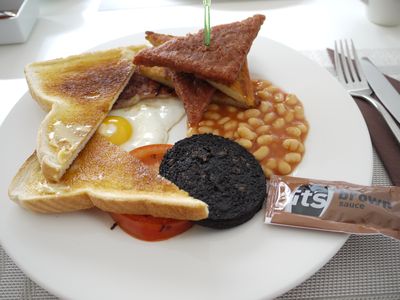 when I lifted the lid on my mug of tea, I found a strainer filled with tea leaves, which lifted out - the lid turned over then to become a dish to put the strainer on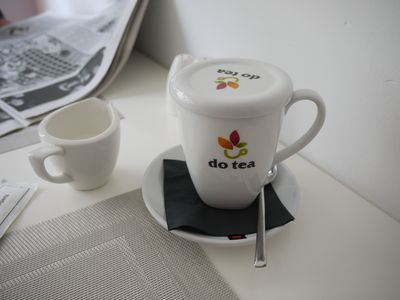 we did go back to have a Spanish meal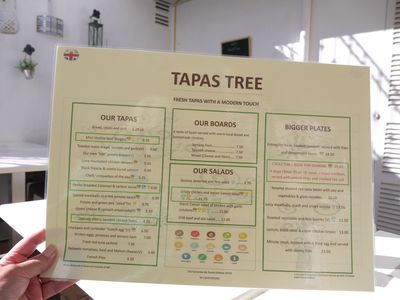 a delicious selection of tapas, with empenadas, chicken skewers and calamari in panko breadcrumbs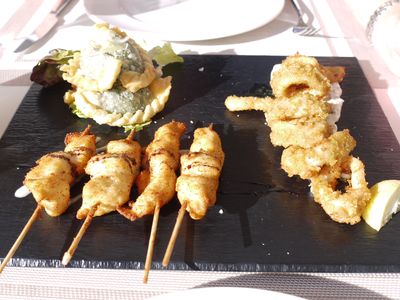 spicy patatas bravas
and superb albondigas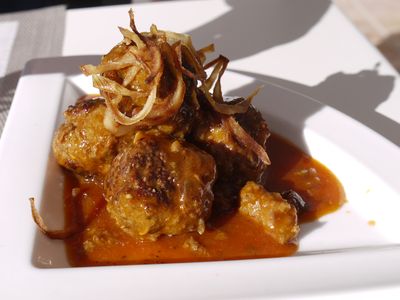 of course we also ate Italian, visiting our favourite pizza restaurant.  Malcolm had ham and mushroom, topped with an egg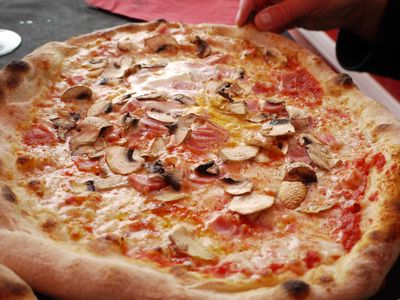 and I had ham and pineapple
and just looked at the view!!
and a little taste of Chinese - beef chop suey and chicken with almonds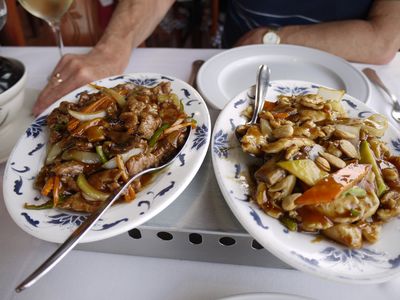 and another good view from the restaurant
and now for something completely different (yes, I stole that from Monty Python) ....... the Great British Sewing Bee started again last night.  There is a new judge called Esme ....... she may be tiny, but she has a big personality and was very entertaining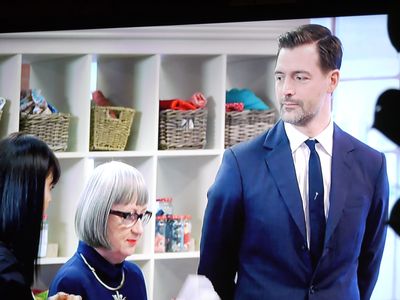 and the delicious, delectable Patrick is as gorgeous as ever ....... you could just drown in his big brown eyes!!  (oh, the sewing was good too).