Yesterday was Mothers' Day, and Stuart as usual sent a cheeky card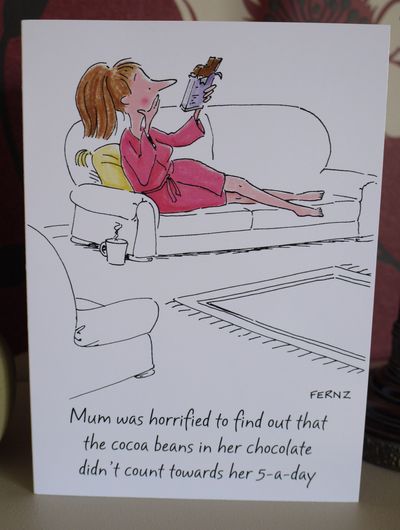 as he was unable to visit (he and Alison will be down next weekend instead), Malcolm stood in for him and spoiled me all day.  I had a cup of tea in bed, then despite a dusting of snow ......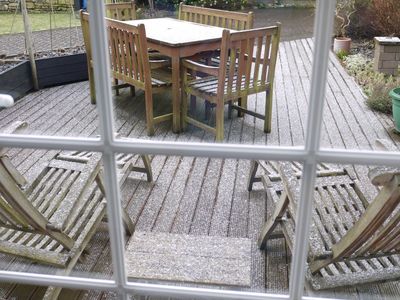 ..... we headed out for breakfast.  I had the most delicious French toast with bacon and maple syrup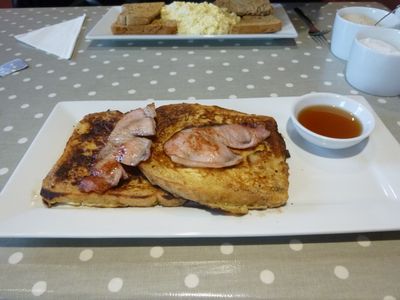 while Malcolm had scrambled egg and goat's cheese, with toast
as we left the coffee shop, I was given a little bunch of daffodils, which was a lovely surprise!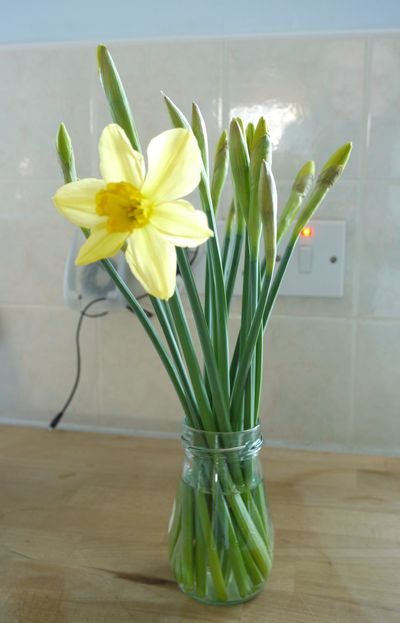 back home, Malcolm slaved all afternoon making a special dinner for me (ok, he had been to M&S for a meal deal!!).  Exquisite duck legs, cooked sous vide, with rosemary potatoes, to which he added green beans and carrots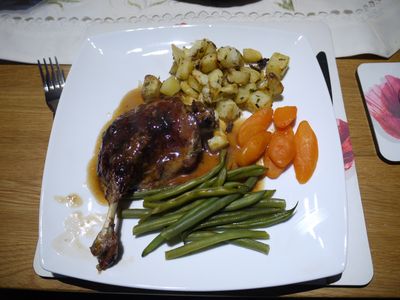 and the pudding - oh my, a deconstructed millionaire's shortbread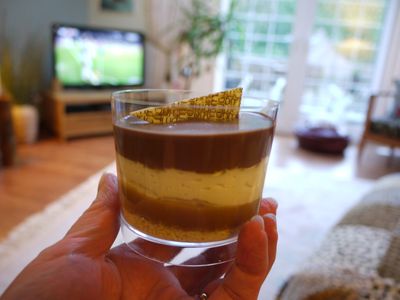 and now, back to Saturday, and some sewing.  I added the next border to Mrs Billings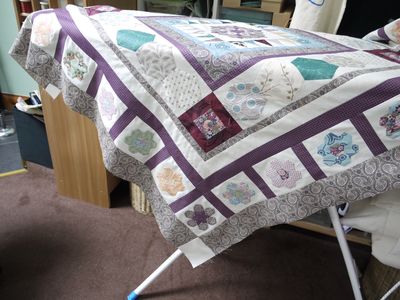 then made a start to appliqueing the small hexies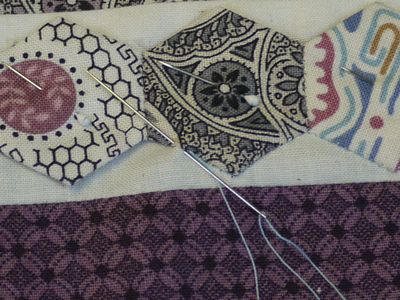 this is part one of the stitcheries - there are eight parts in all, but none of them shows a photo of the completed quilt, just a construction diagram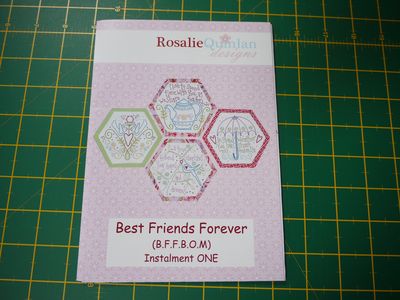 as well as the 32 stitcheries, there are 62 blocks with patterned fabric centres (I was going cross-eyed counting them, so decided to number them!)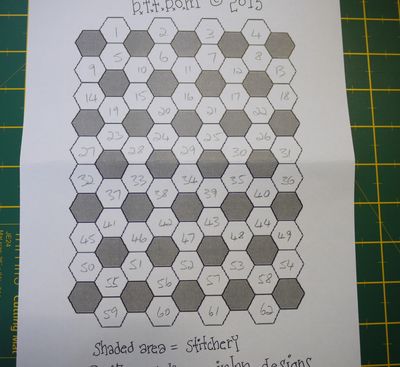 I've made a start to cutting the necessary hexies (and look at all those lovely scraps)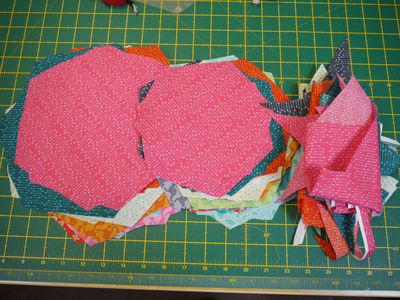 and this morning I managed to track down a photo of the finished quilt on the Rosalie Quinlan website.  I think instead of having the hexies sticking out at the tio and bottom, I will put in half-hexies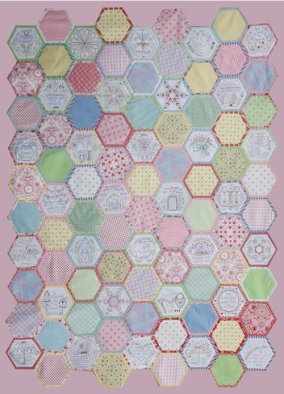 meanwhile Malcolm was in the garage sorting out wood from his stash for his piece of furniture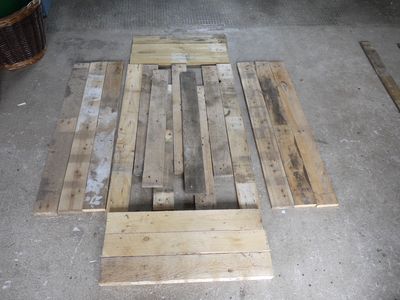 there are serious power tools involved in this project!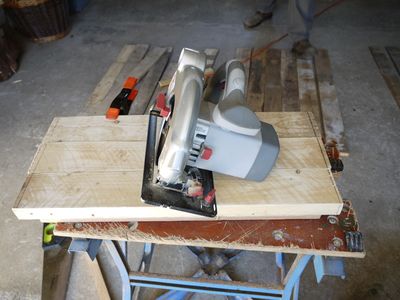 and to finish ........ lambs!!  These little dark ones were in the field across the road when we came back from Berwick on Saturday morning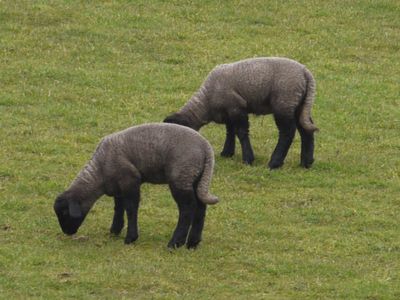 then this morning there were these teeny tiny white ones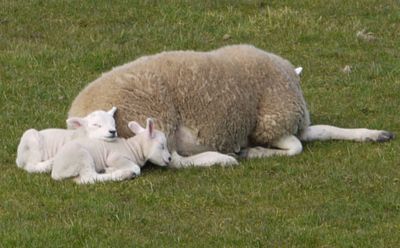 the last two photos are a bit blurred, as these two lambs were quite a distance away - but they are so cute I had to include them