You will have to wait until the end of the post to discover what went crash, bang, wallop ..... but we will begin with sunrise in Berwick this morning
we walked over to town later in the morning, and stopped on the old bridge to take photos of a heron (and his reflection)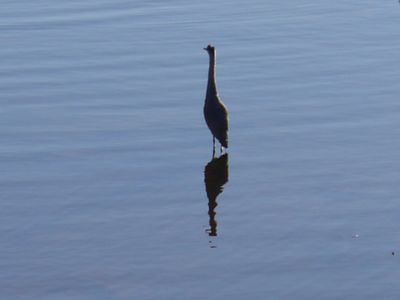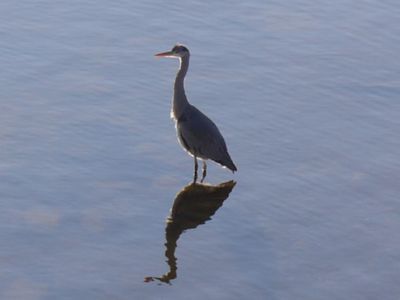 and a last look at the beautiful blue Berwick sky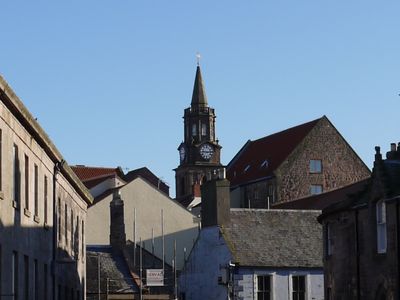 so, on to the promised sewing.  I have finished another stitchery (only four to go!!)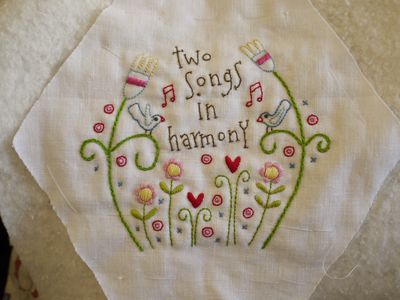 I have added a second row of large hexies to Mrs Billings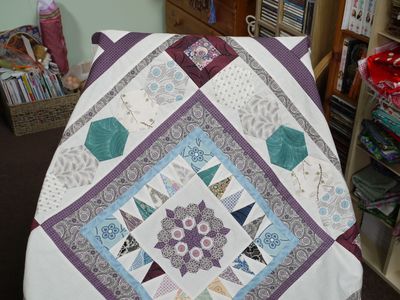 and I've done more fmq on the animal quilt, working a sort of curvy design on the chicken border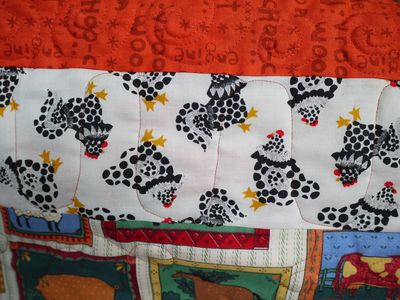 and spirals on the outer border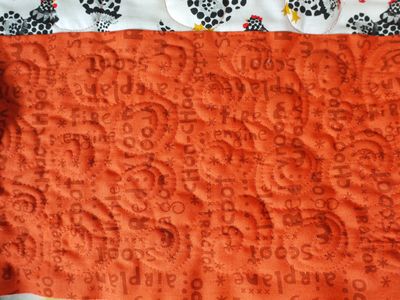 and in one of those little serendipitous moments, when I turned over, the spirals had outlined the eyes on two of the owls!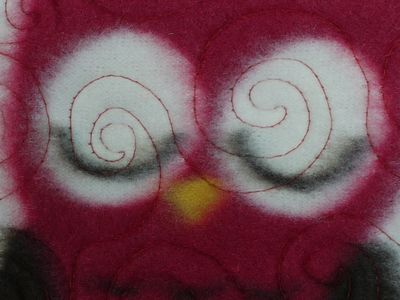 then it was on to the red and black blocks.  I stitched together the top left hand corner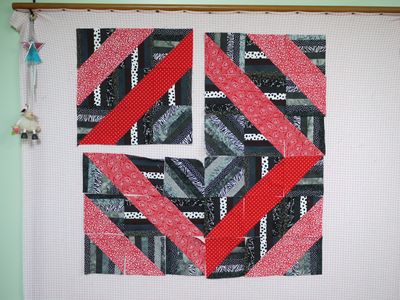 then the top right hand corner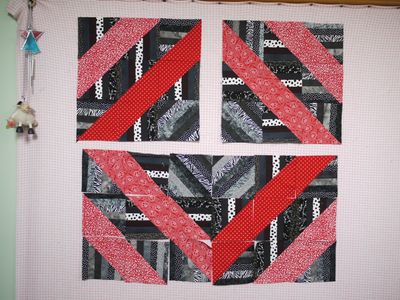 when I stitched the bottom left hand corner and put it back on the design wall, an idea was starting to form .......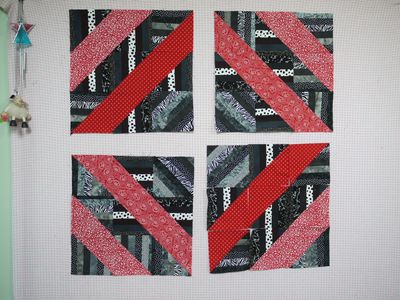 and by the time  had stitched the last section, I knew what I would do next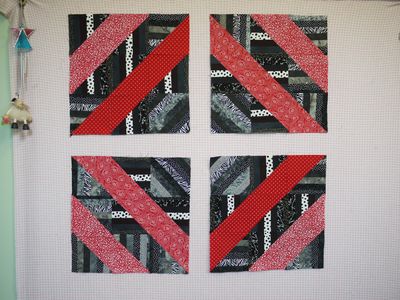 I stitched a sashing strip between the two top sections
and having trimmed the block I made with the scrappy leftovers, I added a central strip
then added a sashing strip to the bottom two blocks and stitched it all together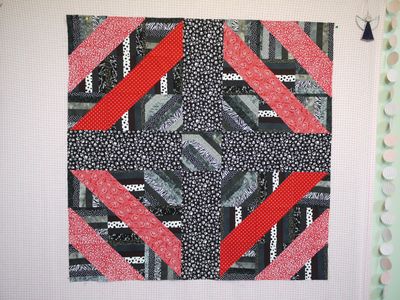 this detail shows the fun fabric I used for the sashing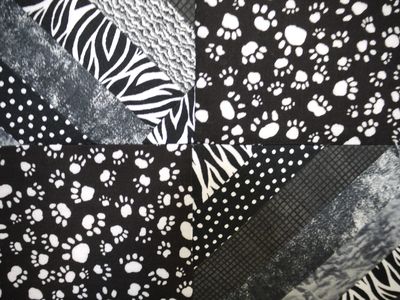 but now I have another pile of scrappy bits left over!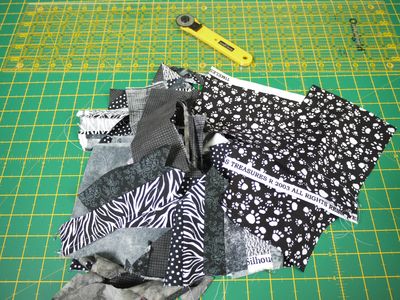 on Saturday afternoon, our lovely neighbour (the shoe shop owner) appeared at the back door of the studio.  As I walked round the table to open the door to talk to him, there was a bit of a rattle ..... then the aforementioned crash, bang wallop.  The lid had come off this tin on the top shelf
and some of the contents had landed on the lower shelf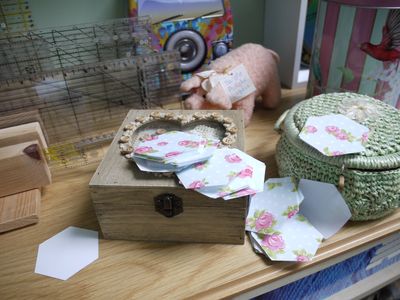 and the rest had landed on the floor.  A thousand pre-cut paper hexies (a gift with a magazine) to be picked up ........