On Saturday, we went for a walk on "our" beach.  There have been some very high tides, and the sand has shifted quite a bit, revealing the wooden groynes again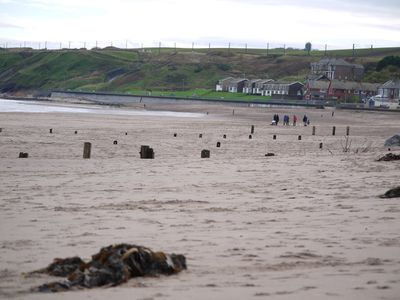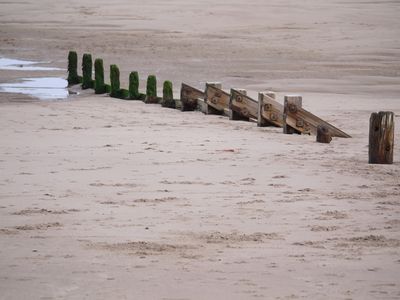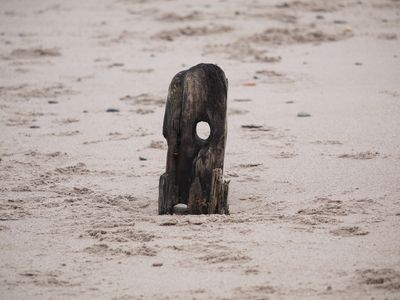 then there is the usual dilemma of the lighthouse ...... should it be to the right or the left of the photo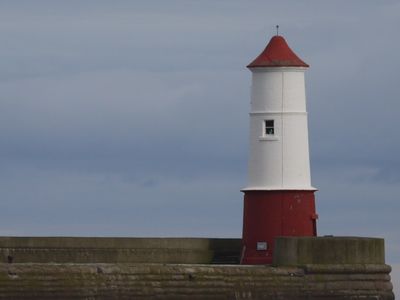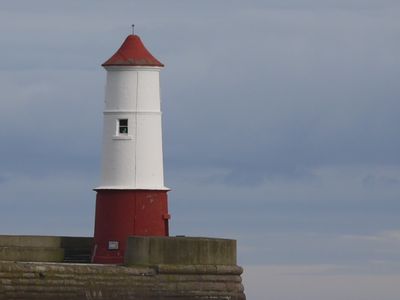 then on Sunday we went for a walk on the beach at Bamburgh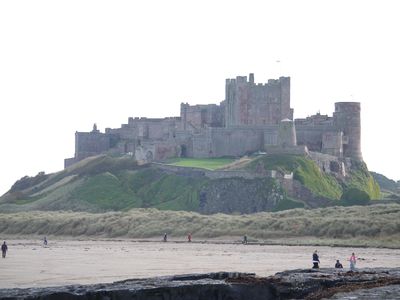 the sun was shining on the Farne Islands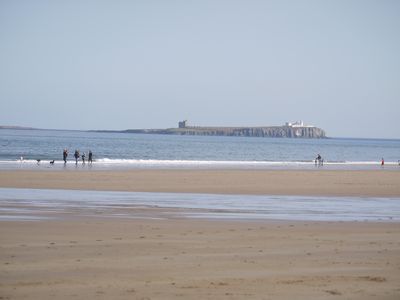 but Lindisfarne was hazy in the distance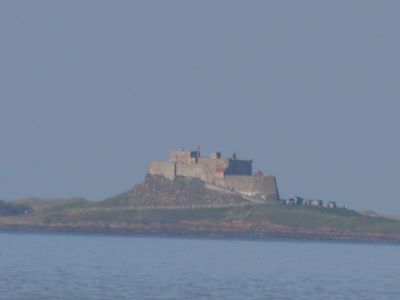 this family was enjoying a game of croquet on the beach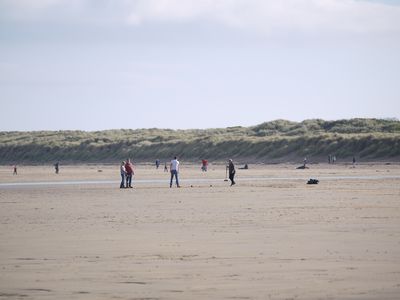 a rather large dead crab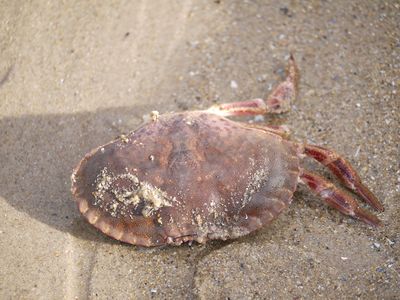 Malcolm wouldn't let me play with this big (toy) truck!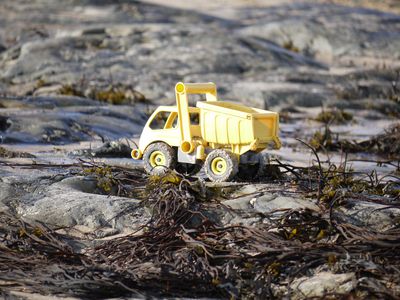 on Saturday morning when we walked over to the town, I only had the point and shoot with me ........ so of course the seal was sitting on a mudbank!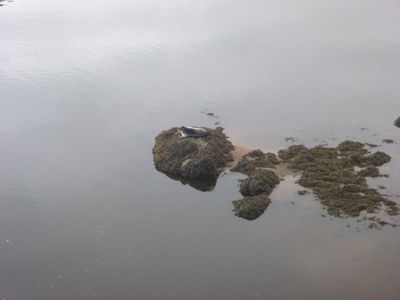 look how much the tide had come in, when we returned home about 45 minutes later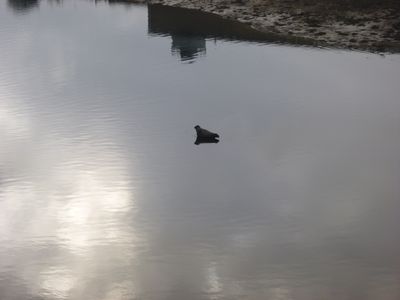 we were delighted to see some cygnets come into the dock with the adult swans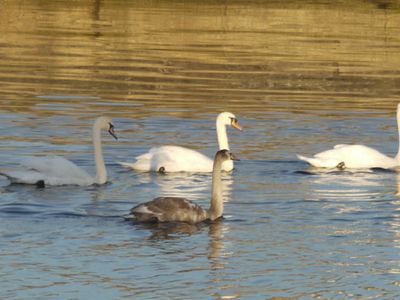 I know there has been very little sconnage on the blog of late, so we took steps to correct that, having this delicious cheese scone on Sunday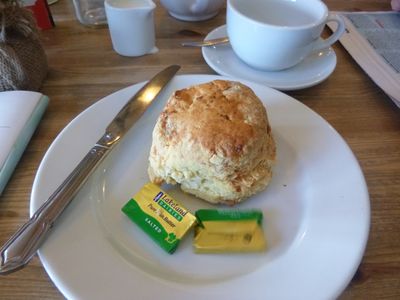 and this even more delicious (and even bigger) cheese scone on Monday, on our way home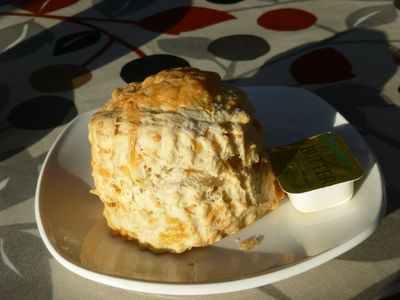 the trees are now blazing with their autumn colours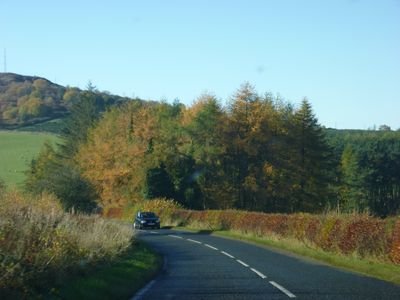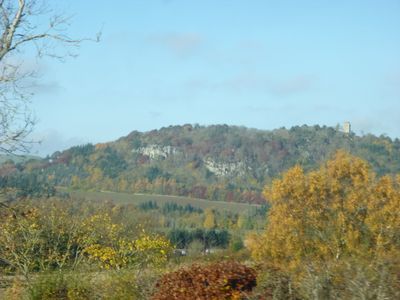 Maureen came over for the day yesterday, so that we could have some fun needle felting.  Before she arrived, I looked out all my felting stash, and most importantly, Gretel's excellent book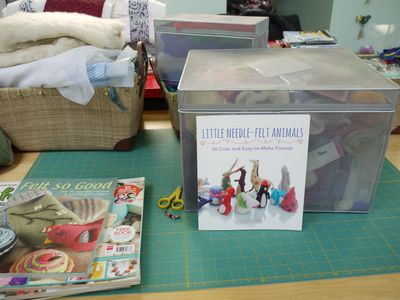 I had bought these rovings in Australia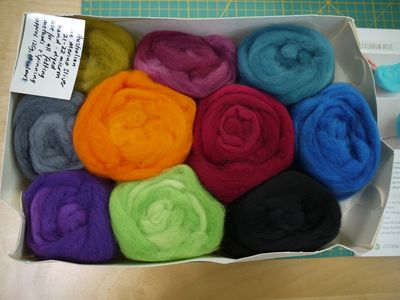 I thought we should start with something simple, so chose the little mouse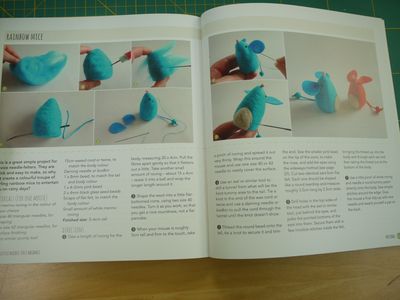 my little mouse was soon under way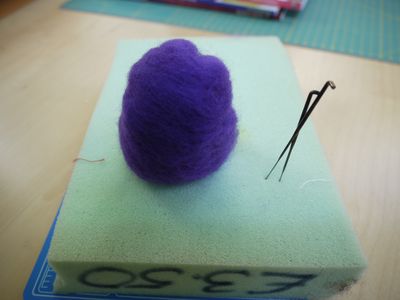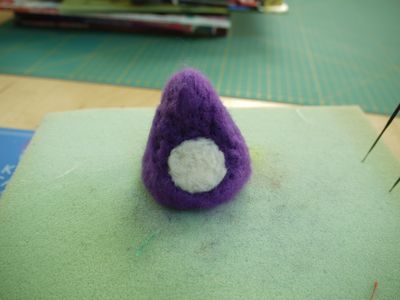 I just have a little bit of stitching round his tummy to do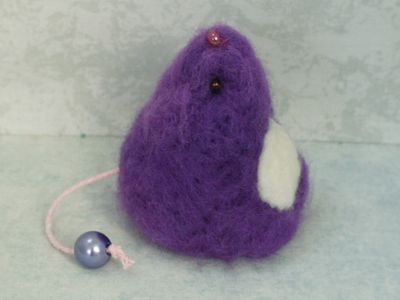 but at the other end of the table, things weren't going so well, and there was a great deal of muttering from Maureen.  Having consulted the book, she decided to turn her mouse into a penguin!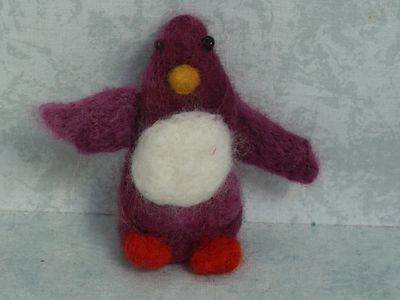 however she then had a go with my embellisher, and in no time at all produced this super picture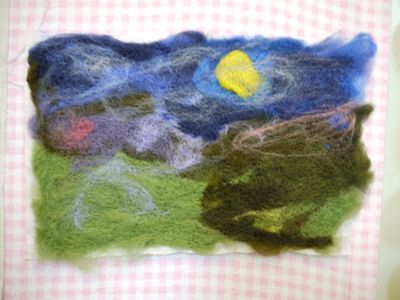 while she was doing that, I made a start on a penguin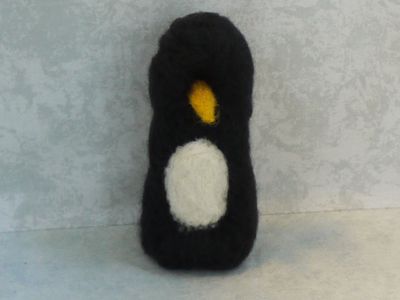 to finish ....... you know that I like tractors, but not when they are taking up the whole road!!