Hooray, The Great British Bake Off started again last night!  I love this progamme, with the brilliant judges and presenters (if there are funny black shapes on the right of the photos, it is my rubber plant, getting in the way!)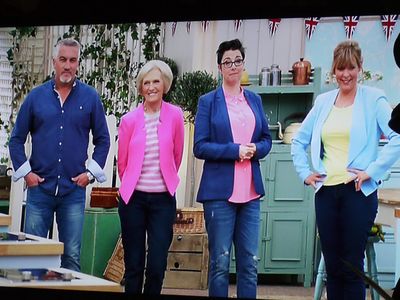 I don't know how many photo I took of Mary, and in every one she was pulling a face!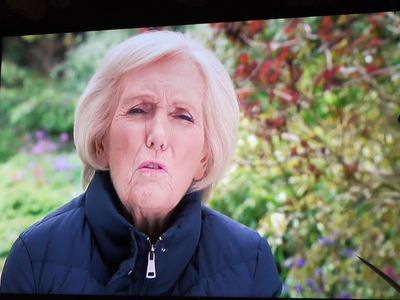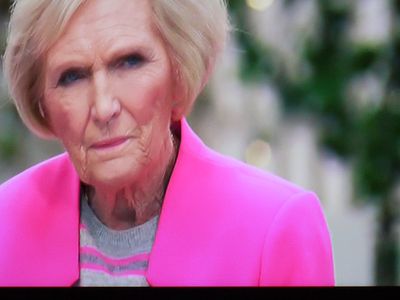 but Paul just smouldered as usual, with those piercing blue eyes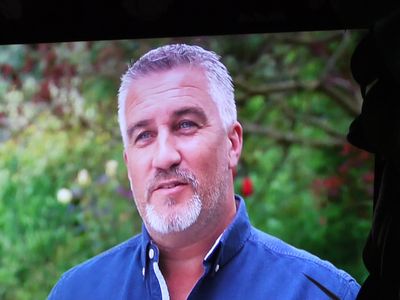 and Mel and Sue were as madcap as ever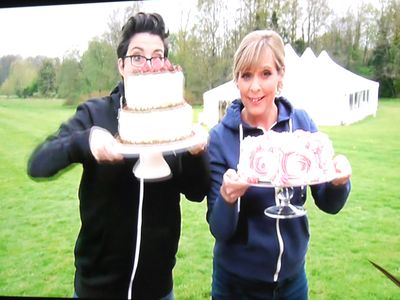 fortunately the sight of this cake didn't make me hungry, as it is a walnut cake, which I don't like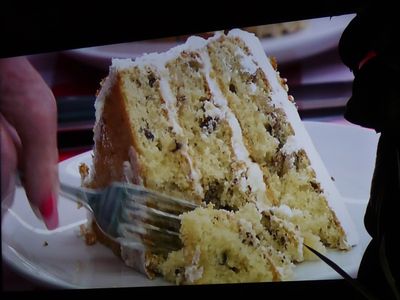 Marie was named Star Baker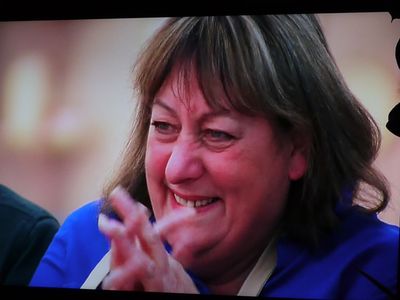 while Stu was the first to leave
when we were on holiday, we saw some driftwood mobiles that had little fish and other sea creatures dangling from them.  I said to Malcolm that when we got home I would get some air-drying clay to for us to have a go at making some ....... and I have finally got round to getting the clay!  This block is about the size of a shoe box, but it weighs 12 kilos!  I could hardly lift the parcel when it arrived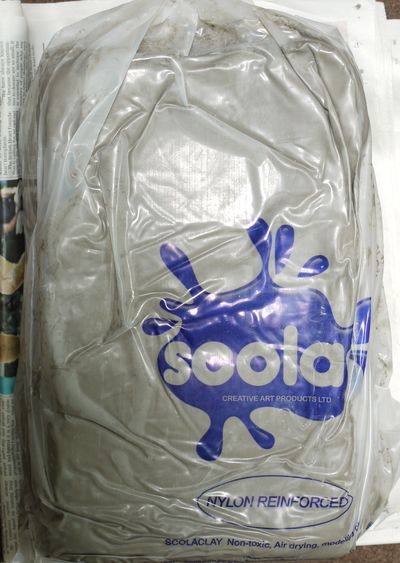 I also got a set of sea themed cookie cutters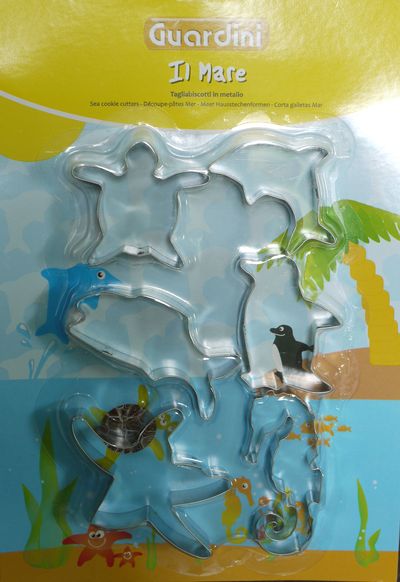 and a basic set of modelling tools, so now we just need some time to have a go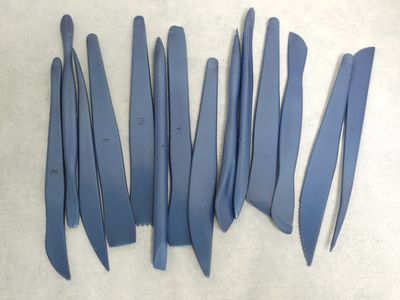 inspired by some of the things we saw at the Gallery on Sunday, I also got this collection of "silver" charms (what we we do without ebay!!)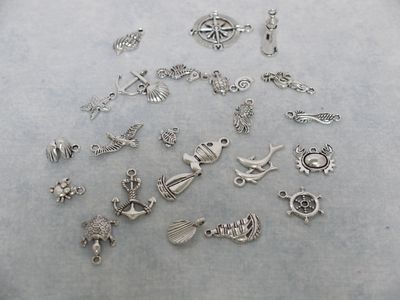 this afternoon I made a start to clearing the bottom room of my studio, so that we can get it painted.  This side is just about empty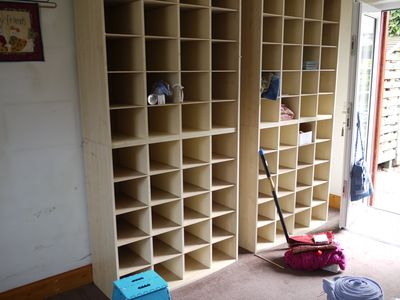 but I shall have to find a place to put all this stuff from the other side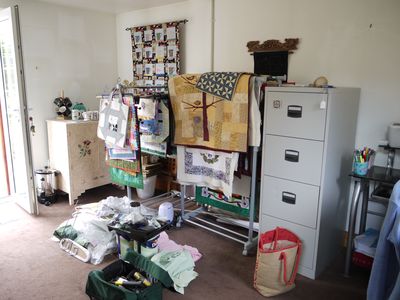 I made this quilt years ago for my Dad when he was in hospital after falling and breaking his hip.  The ward was far too warm, so the nurses would open the windows, but that meant Dad got cold, sitting all day in his bedside chair.  So I unearthed a pile of log cabin blocks and put together a quick lap quilt, with cosy fleece on the back.  I now use it as a table cover in the studio
the weather still isn't very summery, so I decided to have some summery music while I was busy - I can play CDs on the built-in DVD player in my little tv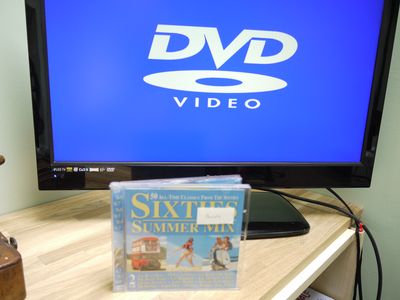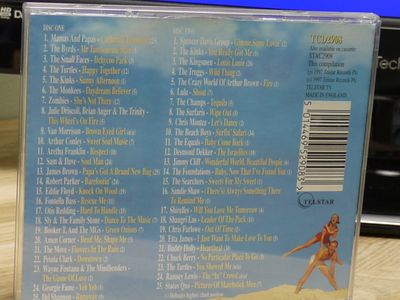 to finish ...... I made this little wallhanging years ago, but I don't think it has ever appeared on the blog!