....... when you have to wash a black and white quilt, and you have visions of the black dye running all over the white bits?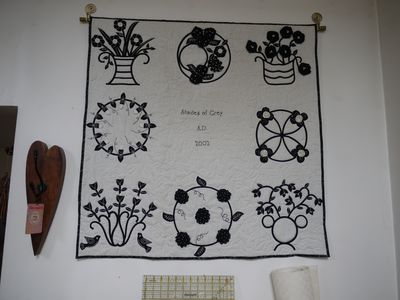 Panic!!  But after thinking about it, you buy a packet of Colour Catcher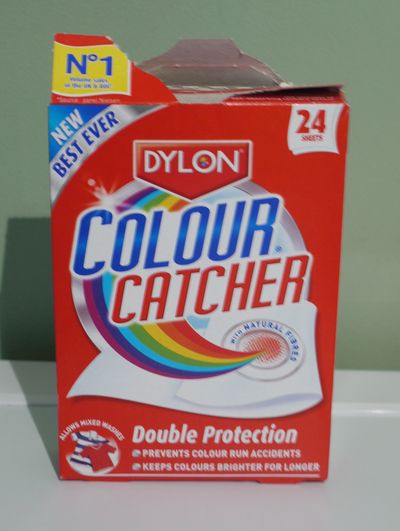 so that when you wash the quilt, any loose dye is absorbed by the colour catcher sheet .......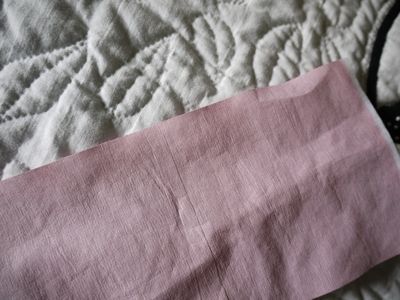 and your quilt looks clean and fresh, spread out on the bed in the guest room, until it can be hung back up in the studio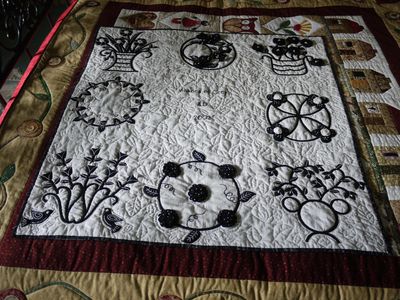 do you think I should sue E L James for stealing the title of my quilt?  And if you are wondering why it is called Shades of Grey, this is the reason, as written on the label on the back of the quilt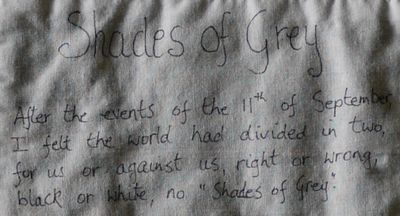 buoyed up by the success of washing that one, I decided to also wash the two batik quilts which hang in the studio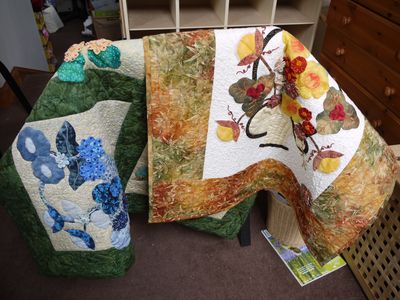 again the Colour Catcher did its work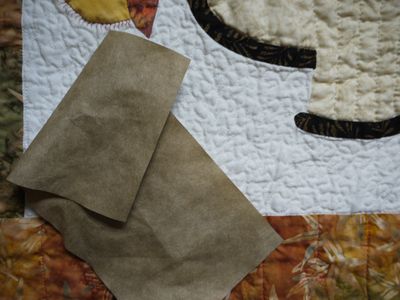 and the batiks are bright and fresh again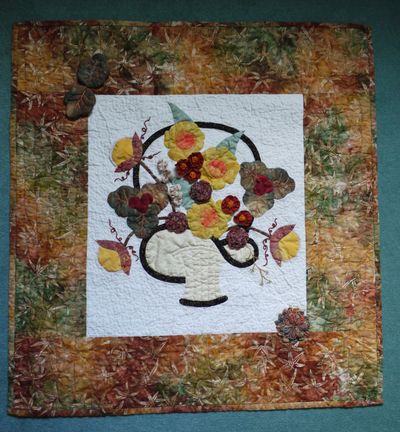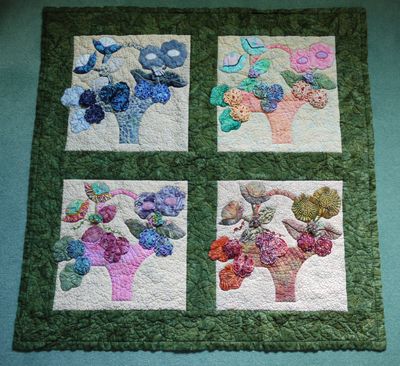 yesterday, I unpicked the borders for Mrs Billings that I was unhappy with - it took less time to unpick them than it would have taken to mark and cut out new pieces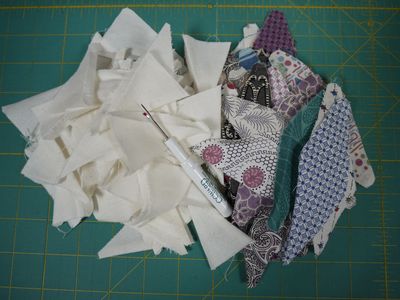 a quick press, and they were ready to use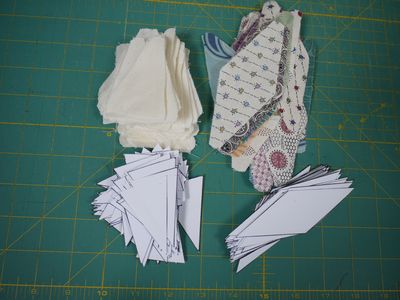 so after packing up more bits and bobs in the studio, I watched some of the tennis while I prepped the diamonds.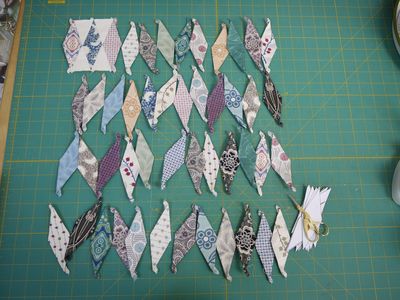 I had to give up watching Sharipova, as she got louder and louder as the match went on.  It brought to mind a saying, which I will express in a more polite form ....... she sounded as if she had caught her bosom in a mangle (photo from Ebay)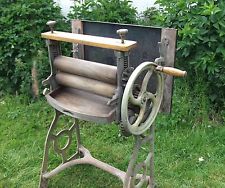 while I was sewing, Malcolm was busy painting the back garden gate - the black paint looks very smart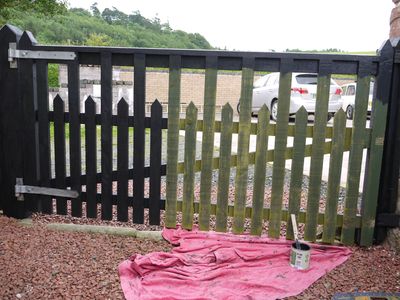 I won't be here for the rest of the week, as I just have so much to do, but I will be back on Monday.  To finish ..... Malcolm picked up this flyer when he was out this morning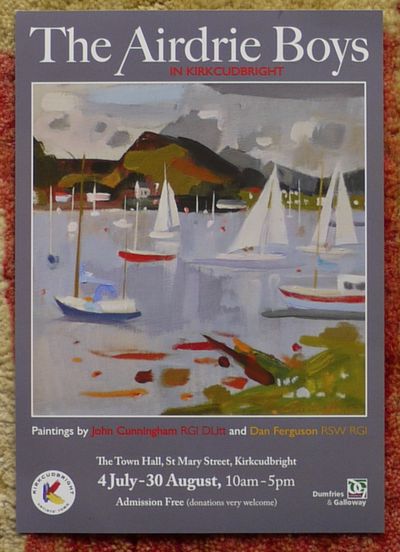 despite being born, and growing up in Airdrie, I have never heard of the Airdrie Boys, so I was even more surprised when I looked at the other side, and saw that they went to Airdrie Academy, where I went many years later.  I don't remember them ever being mentioned at school, and there weren't any prints of their work in the art classrooms