Some weeks ago, I saw a little feature on a beautiful ring in a magazine.  I tore it out, eventually got round to looking at the website and even printed out the guide to ring sizes.  Then I forgot about it until last week, when I got myself organised, measured one of my rings on the guide, and ordered the ring.  On opening the envelope yesterday, I found this delightful tiny drawer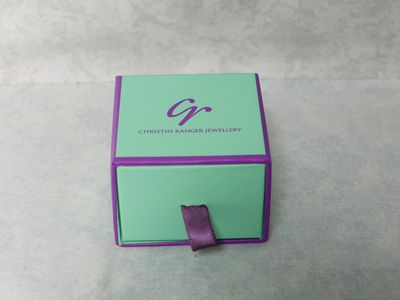 which pulled open to reveal this little thing of great beauty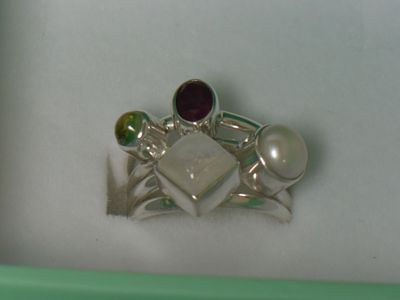 a moonstone, a pearl, a peridot and a ruby, set in silver ....... I am so in love with my new ring!  If you too would like one, then click here.  Not only is the jewellery beautiful, it is very reasonably priced, and the service was excellent (and of course I should say here that no-one is paying me to say this!)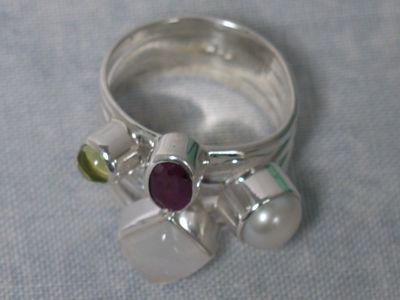 we popped over to Pirn House for lunch today.  Over the months we have seen this house on the way being built.  Malcolm was able to stop this morning so that I could take a photo ..... it looks fabulous, and will be stunning when it is finished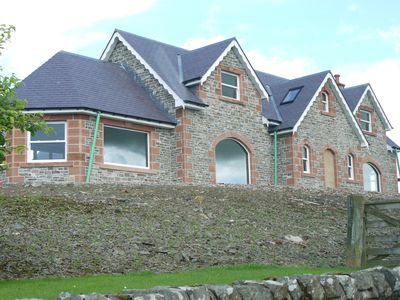 Malcolm had a very tasty ham and cheese toastie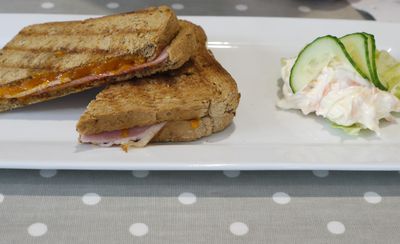 when I look at the menu, all I can see is "French toast, bacon and maple syrup", so that is what I had (yet again!!)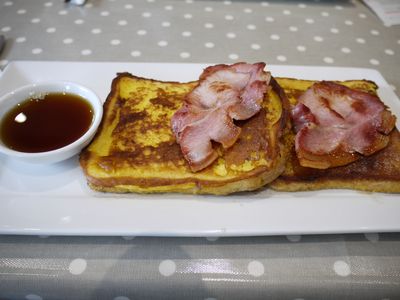 on the way home, Malcolm spotted these fat woolly bundles ....... and good soul that he is, he turned and went back so that I could jump out to take photos.  I think these Jacob's sheep are in dire need of shearing!!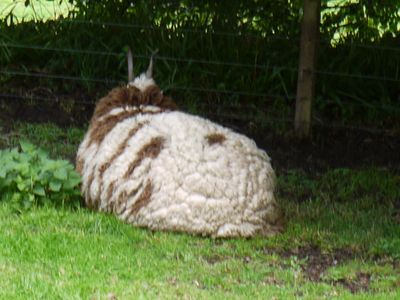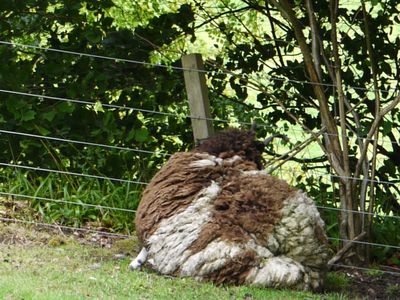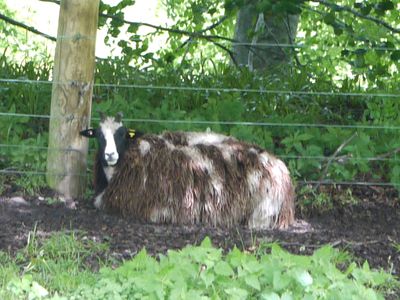 I was busy sewing this afternoon, but I'll tell you about that tomorrow.  On my way back across the garden at the end of the afternoon, I stopped to take some photos.  These clematis flowers have survived the heavy rain showers of the last few days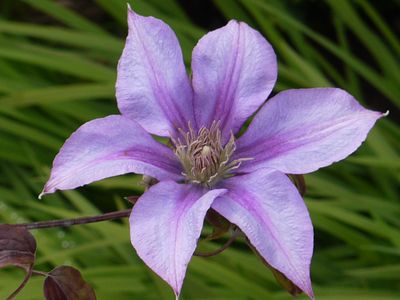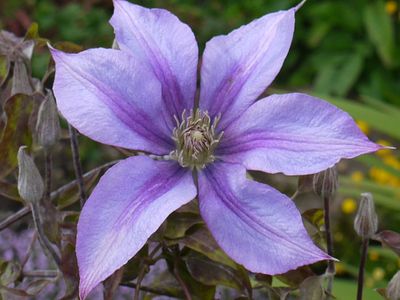 we have lots of teeny tiny olives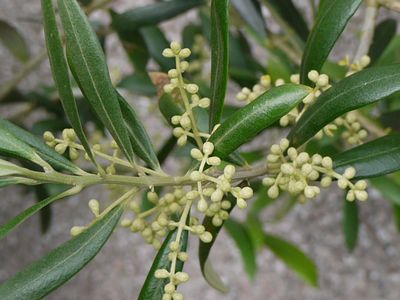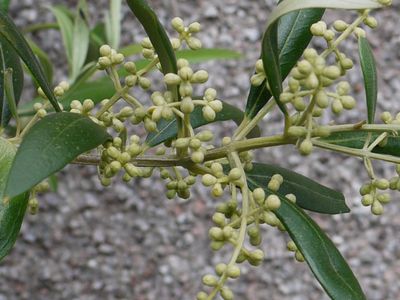 and some teeny tiny grapes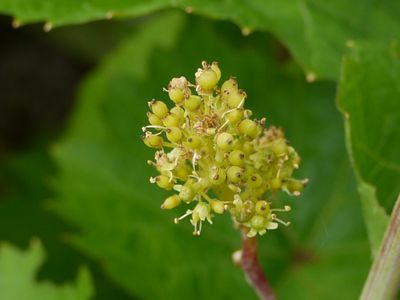 the poppies may have finished flowering, but the seedheads still add interest to the border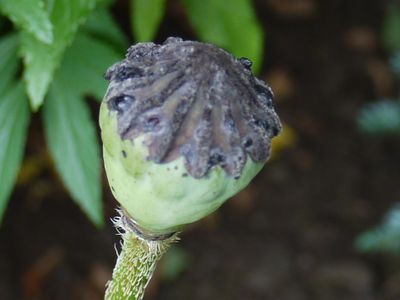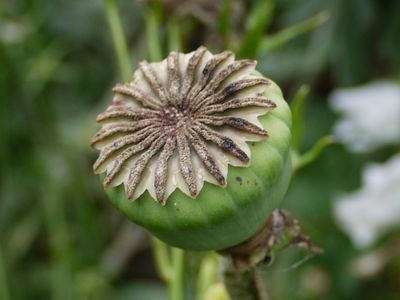 to finish - the bees were so busy buzzing round the lamb's ears, that this was the closest that I got to a photo of one!!