........ I was able to take some photos in the garden.  The red poppies are doing well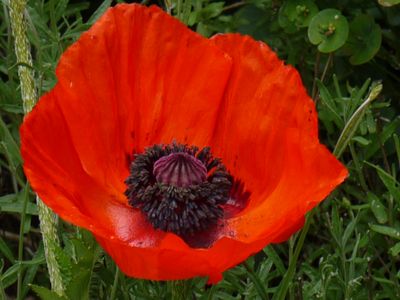 the pale poppies have just started to flower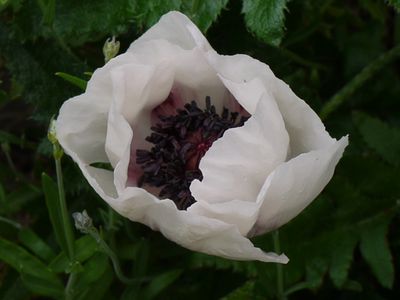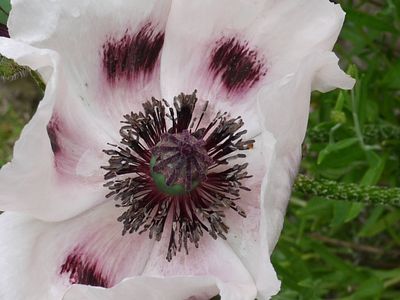 in the back garden we have a pale honeysuckle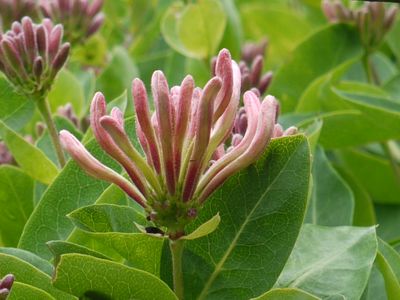 and a dark one in the front garden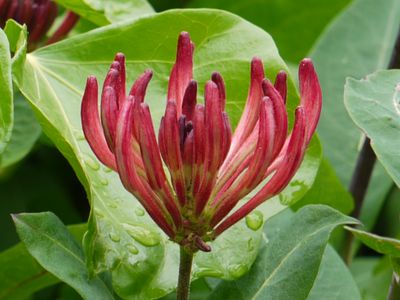 the pieris is looking stunning
and I love my little Robinia Lace Lady tree.  We had one in a large pot on our last garden, but when we went to lift the pot when we were moving, we discovered that it had put roots down through the drainage holes in the pot  and was firmly anchored to the ground ..... so we had to leave it behind!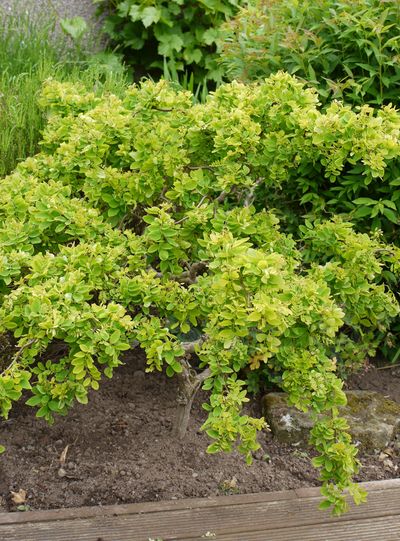 I like the way that some of the ferns have spread into the cracks in the wall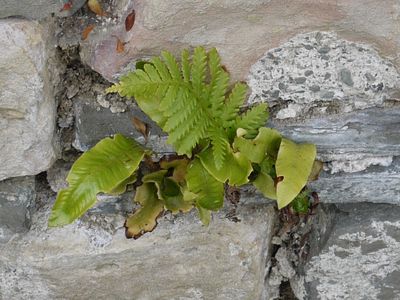 hooray, the bottle brush looks set to flower again this year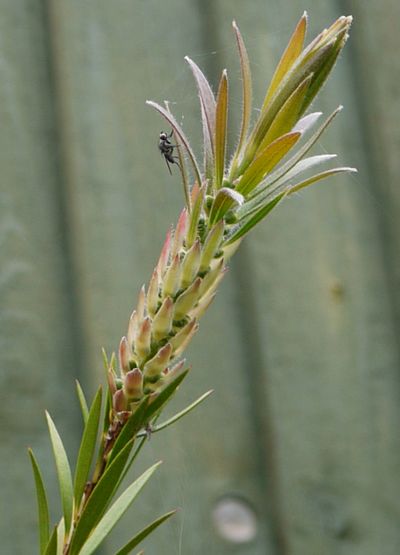 another plant captured with a fly on it was this one in a planter in the front garden.  I don't know what this is - it looks a bit like garlic!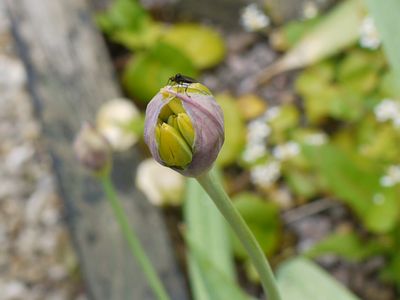 in the back garden a bee decided to pose as well - I can never remember what this flower is called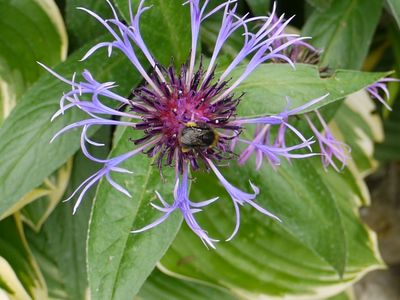 I also can't remember what this shrub in the front garden is called!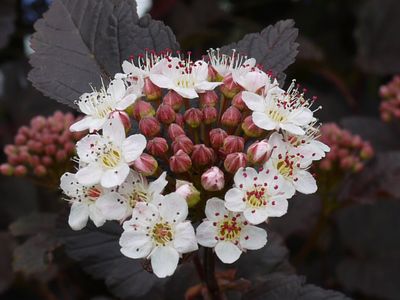 when I was taking photos in the front garden, I heard a clip-clop, clip-clop ....... and down the road came a horse and rider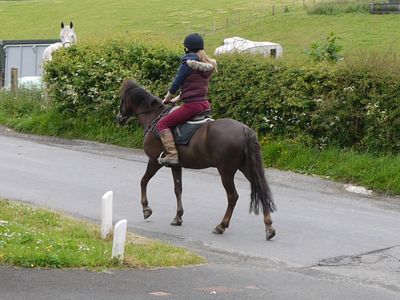 ok, I have teased you enough with all these garden photos, when I know that all you want to know is whether or not I finished the Lovely Baby Quilt!!  I have to admit that I didn't finish it last night, and for that you can blame the England Cricket Team!!  I got engrossed in their exciting match with New Zealand (I know a lot of you will be saying that cricket isn't exciting!!).  But I did finish it this afternoon ....... so here is the big reveal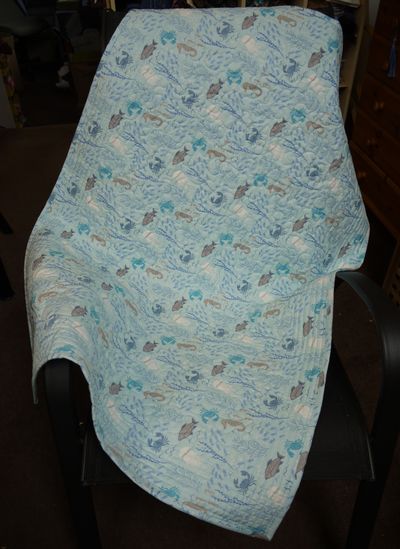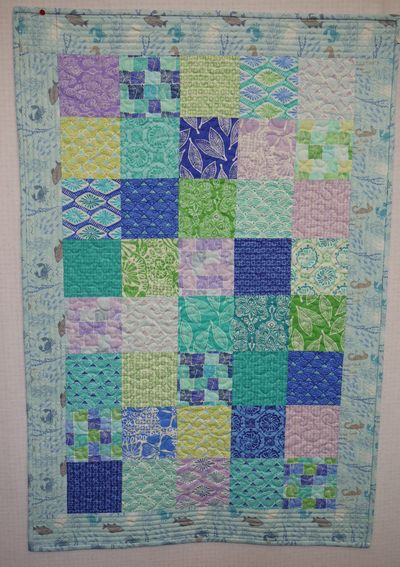 and one last photo from the garden to finish.  We didn't get round to planting anything in our "vegetable garden" this year, so when I saw a tray of "living salad" in Lidl, I bought it and planted it out.  After a rocky start, the plants are starting to flourish