The latest issue of Homemaker magazine arrived in the post this morning.  As usual it is full of good ideas ........ but I think this suggestion on the cover might make your bed soggy!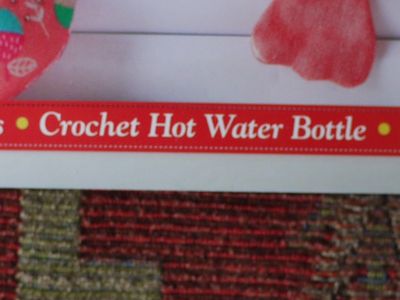 of course they meant a hot water bottle cover!  I was delighted with this month's free gift - very often these little kits languish in the studio, but I think I will make up this one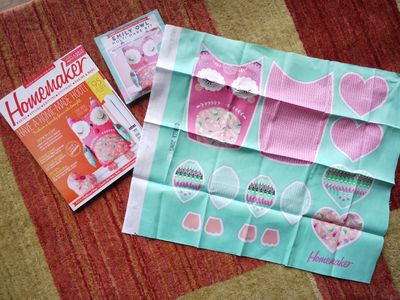 when we set off for Melrose this morning, there were some flights of snow, but the sun was shining.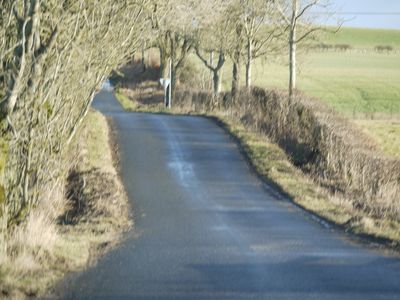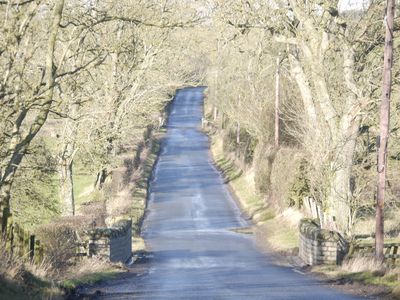 sometimes when I take photos from the car, they don't quite turn out as planned ........like these blurred sheepies!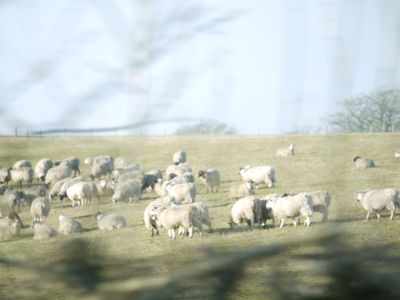 we had a very enjoyable lunch.  Malcolm had a cheese and ham toastie
and I had cheese savoury sandwiches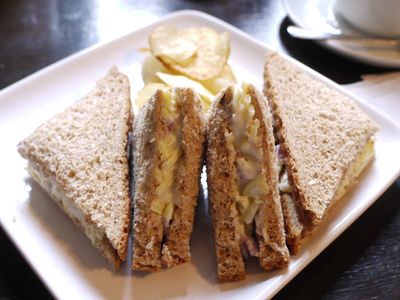 on the way home, the weather got steadily worse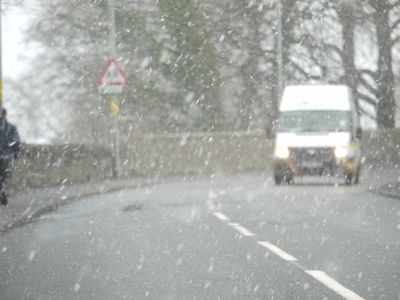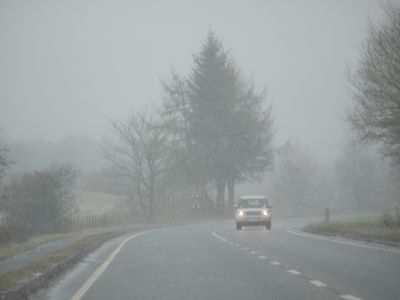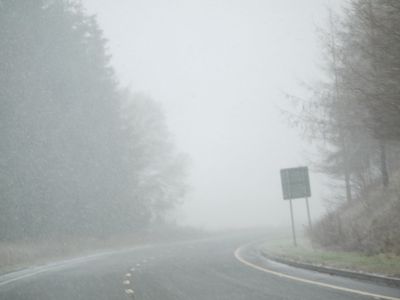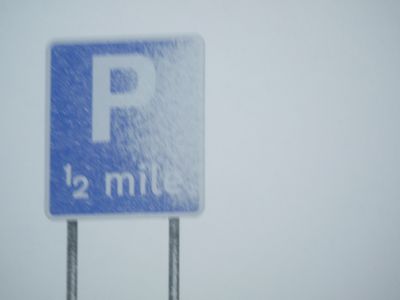 back home, Malcolm was delighted with his bargain of the day ...... a half-price tin of amaretti biscuits (and he can eat them all himself, as I don't like them!)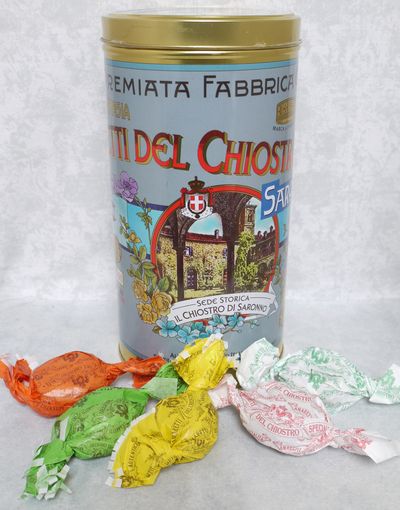 to finish - these Belted Galloway cattle looked decidedly miserable standing in the mud!