We have to go back to the weekend for the start of the sewing report.  I finished the second Christmas stitchery
and made a good start to the third one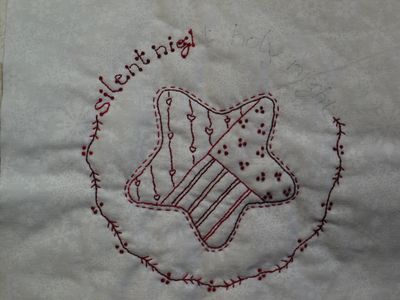 on both Monday and yesterday afternoon I was playing with fmq, after watching more Angela Walters videos.  This is my version of her peapod design, first with loopy infill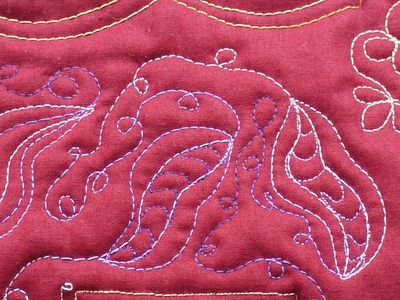 then with pebbles - I wouldn't use this for a large quilt, as the pebbles take forever!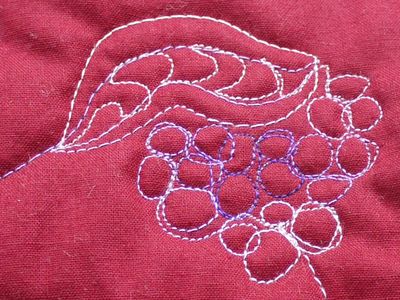 next was spirals with hooks - I like this one, as the hooks help fill in the space, so the quilting isn't too dense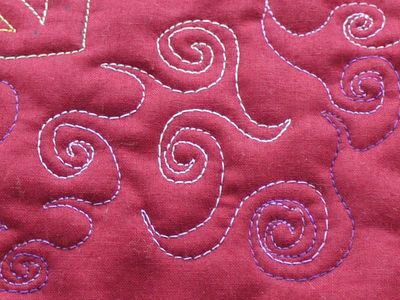 then it was back to peapodding, as I really like the shape of this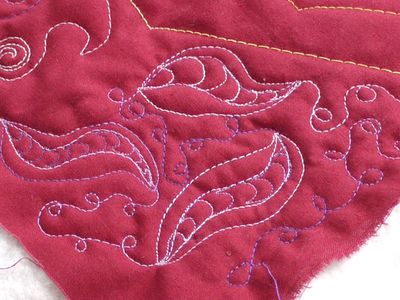 however, it didn't all go to plan!  I still can't get my head round feathers.  I start off ok, then I just lose the plot and the feather goes wonky!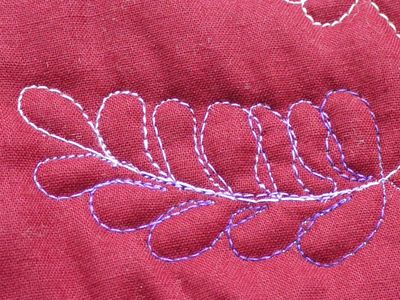 after playing, it was down to some work, making a start to assembling the kits for the Father Christmas workshop.  After quite a lot of measuring and cutting, most of the fabrics were assembled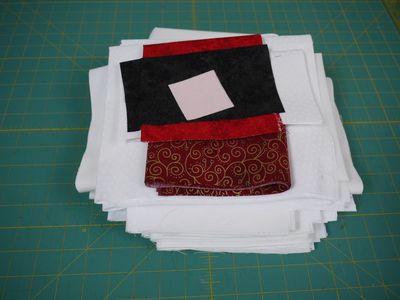 each student will also get a pompom for Father Christmas's hat, a buckle for his belt, and a pencil for tracing the pattern pieces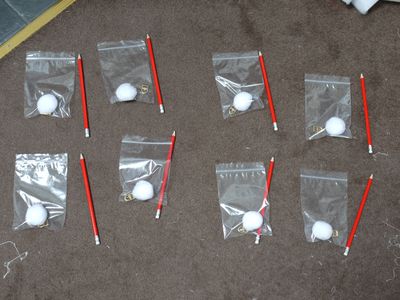 I also realised that I ought to get on and make up some samples for the class - this is the background fabric, with the borders added, with the pattern placement sheet underneath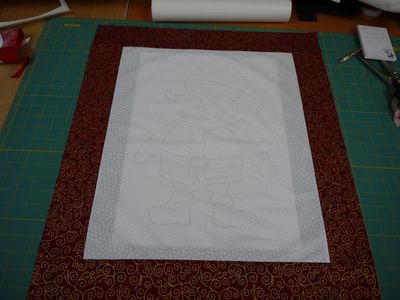 all the pattern pieces added, ready to be ironed in place .....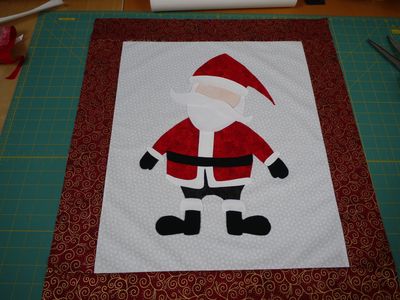 at least, that's what I thought, then I realised that I had lost his nose!  Despite a thorough search, I couldn't find it and had to cut out another one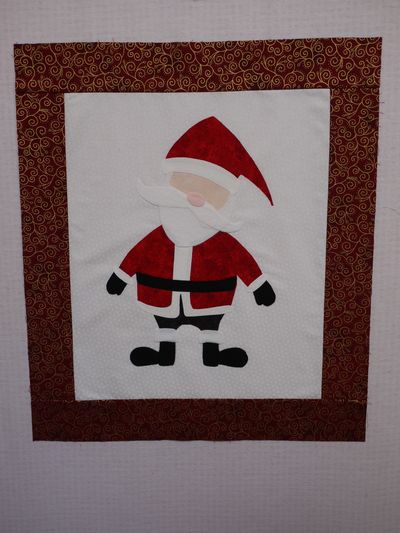 last night I stitched all the white blanket stitch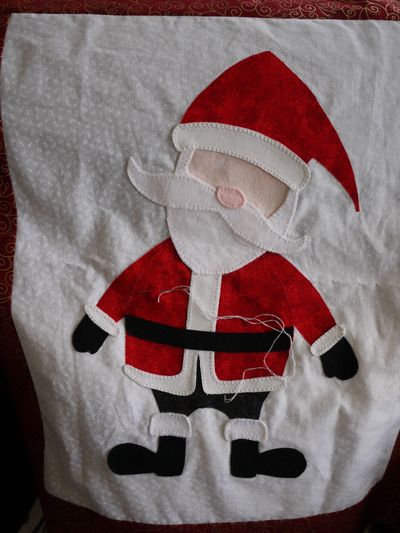 and the pink nose!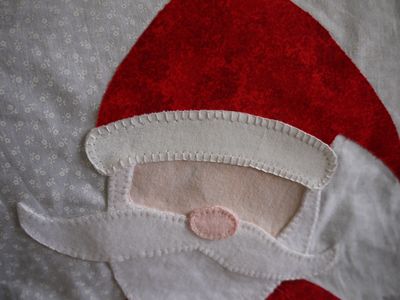 we came over to Berwick this morning.  It was a bit damp and dreary, so when we went for lunch we had soup ...... delicious lentil soup, with a very tasty cheese and onion scone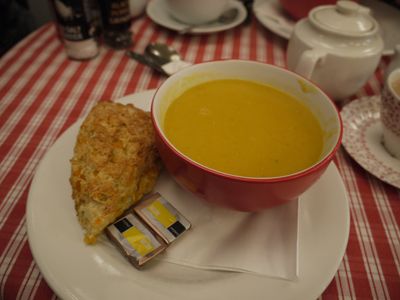 as it wasn't an afternoon for walking on the beach, I was able to do more sewing this afternoon, and finished all the blanket stitch  (I know it is a bit wrinkled, but I don't yet have an iron in the flat!)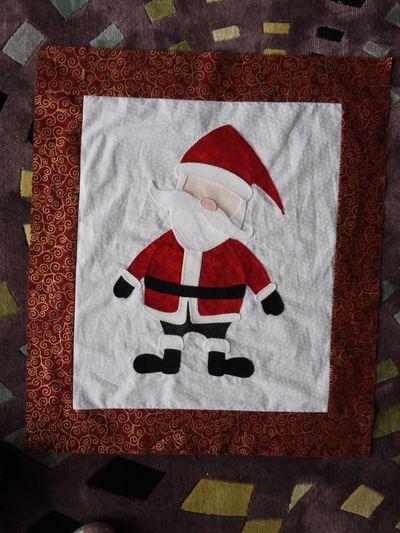 to finish - you know I love tractors, but I wasn't so keen on this monster that we were stuck behind this morning!