Did you miss me yesterday?  The naughty internet wouldn't let me online, no matter how many times I asked nicely.  So let's get on with the weekend report, starting with Friday evening, when I captured the moon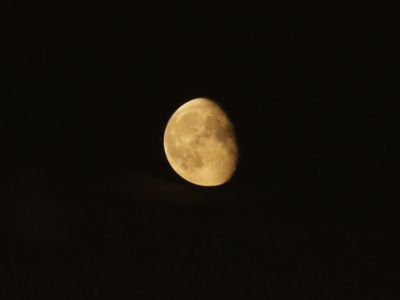 on Saturday morning, Malcolm picked Jennifer and Judith up from the train station, and after a reviving cuppa, we walked over to the town.  The locals kindly obliged with photo ops ..... first the seal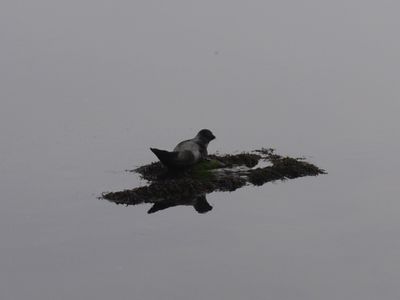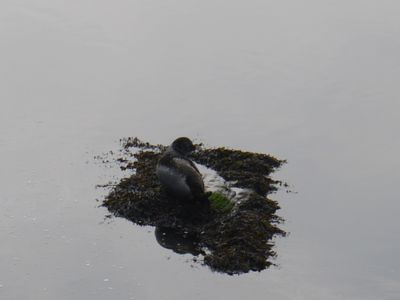 then the heron - who hogged the limelight by catchinng a fish (click on the photo to enlarge it to see the fish)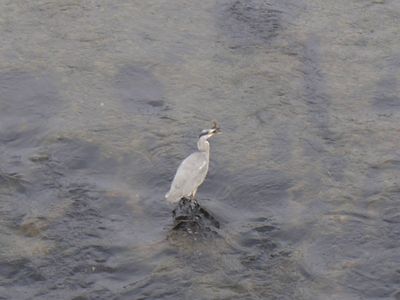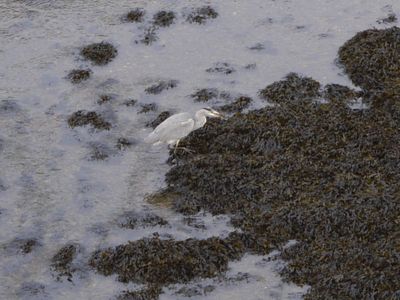 then later this enormous seagull posed happily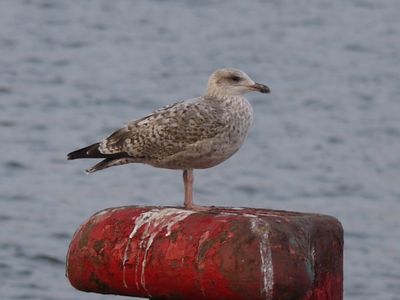 we had a walk round the old walls, then Jennifer treated us to lunch (sorry, too busy blethering to remember to take photos).  Next was a walk on the beach - here are the siblings gathering seaglass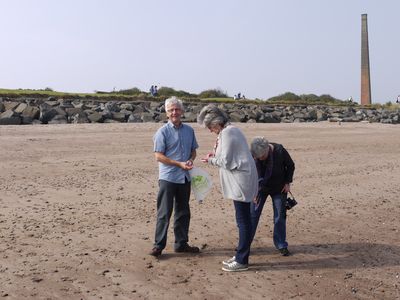 after a long walk on the beach, Malcolm treated us to ice creams ..... is there anything better on a sunny afternoon at the seaside than eating an ice cream ?!
back at the flat, we got excited when not one, but two, seals appeared in the dock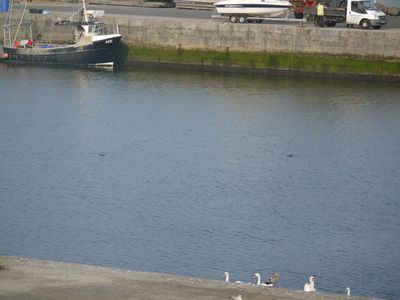 after dinner, we walked J&J to the station, then on the walk back, Malcolm pointed out these heads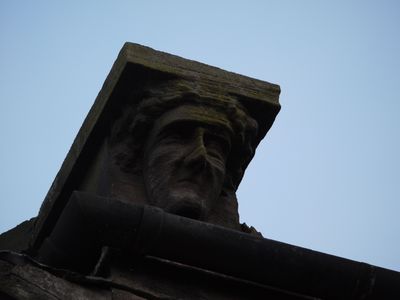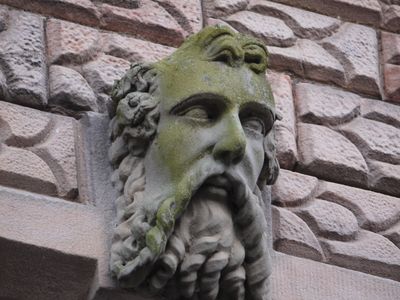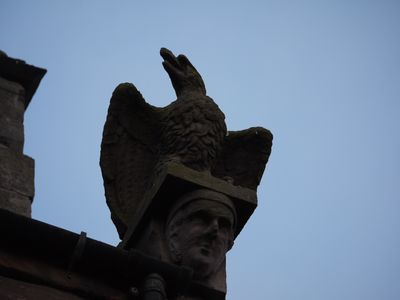 J&J, knowing that we have a bit of a seaside theme for the decor in the flat, gave us this wonderful glass plaque
to finish - the swallows are still preparing to leave, congregating on the neighbours' roof before swooping round the garden (the windows and our cars are splattered!)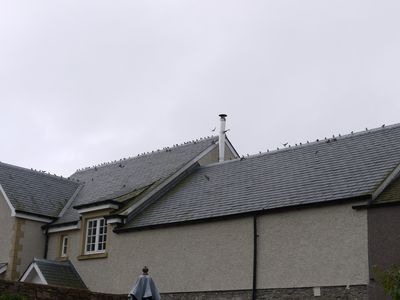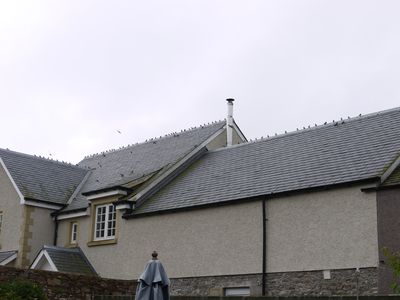 back tomorrow with lots of sewing!