Oh my, it has been a busy day, so I shall rattle through today's post.  Limited photos from the exhibition, as a lot of peope don't want photos of their work shown online, but I can share these ones with you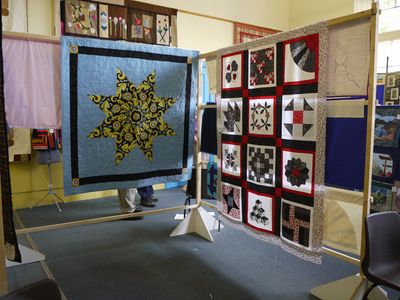 Maureen to the left, me to the right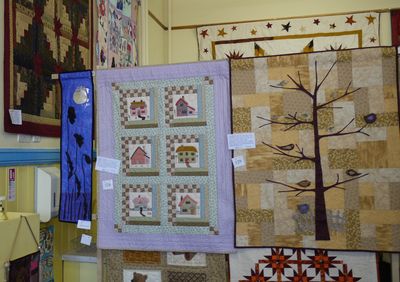 me and me!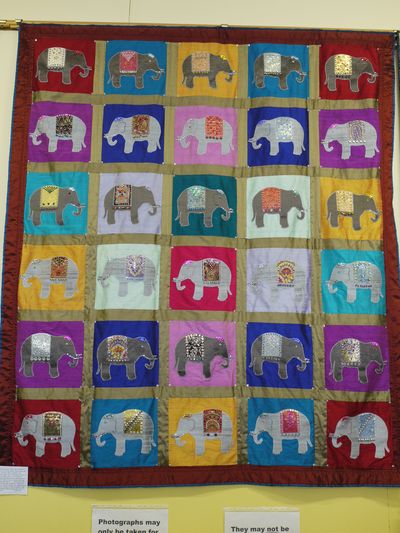 Kathryn's elephants, all in silk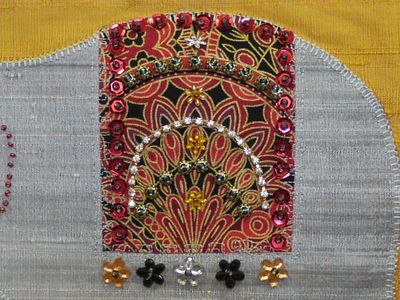 a beautifully beaded detail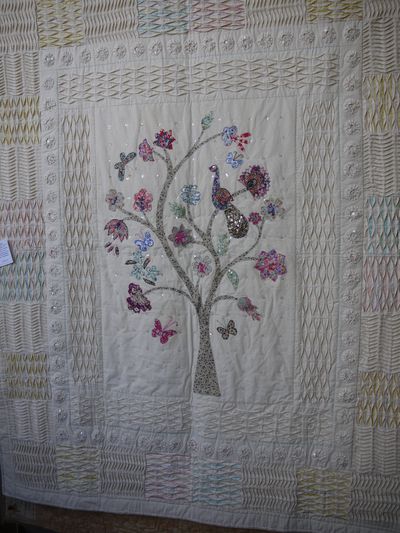 this is also Kathryn's work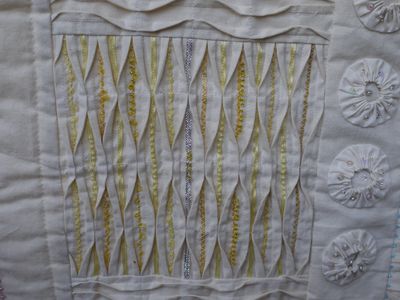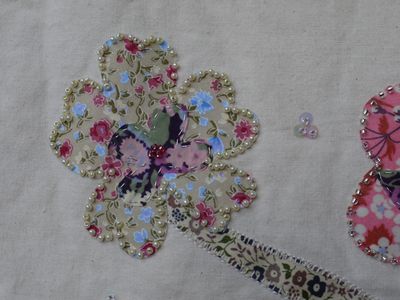 remember the landscape I made for the competition, with the mutant sheep on the tropical island?  Well, amazingly, it didn't win!!  This is the winning entry, from Rineke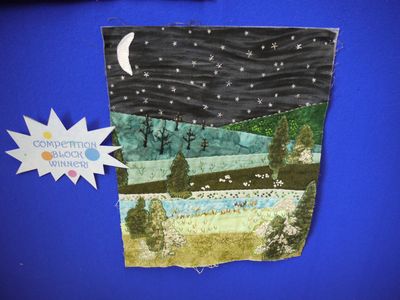 Edith did lovely flower arrangements for the tables
and you may have noticed some tasty cakes as well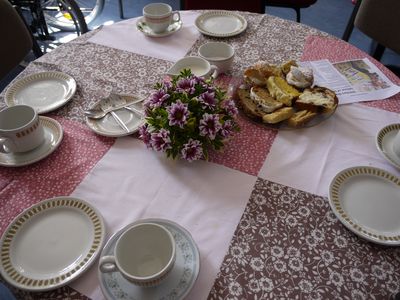 I intend to spend the rest of the evening with my aching, weary feet up on my footstool, watching tv (the final of Mastermind is on later) ........ and I may just have a glass of wine (or even two!!).  Then tomorrow I will head back to  Kelso to do it all again ....... it is so enjoyable chatting to the visitors to the exhibition, and hearing their compliments. Malcolm is enjoying his week in Berwick ....... he has been for long walks, has found lots of seaglass for me, has had his hair cut, and has bought lots of tasty stuff at a food festival!
Time to go and pour a glass of wine!  I hope you have a great weekend, love, Anne