Saturday morning saw us on the road bright and early, heading for Larbert to spend some time with Stuart and Alison.  Of course a journey of any length needs a stop for fortification, so we called into the Mayshade Garden Centre for a cuppa.  We may also have shared one of their delicious taster plates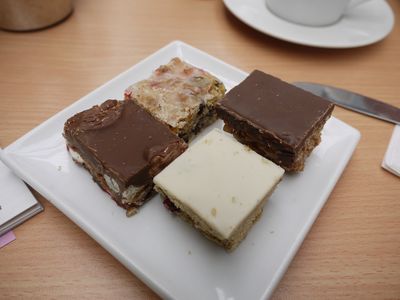 in the afternoon, we headed to The Helix, which lies between Falkirk and Grangemouth.  You can read about it here and here.  We had a very pleasant walk round the first part of the development, pausing to admire this swan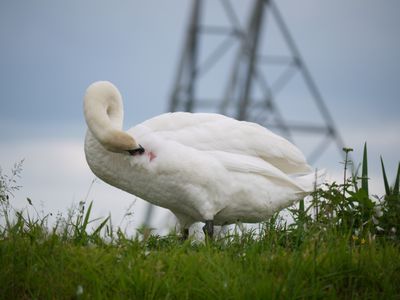 it was hard to take photos of this water feature without having children getting gloriously wet in the frame, as they ran back and forward through the jets of water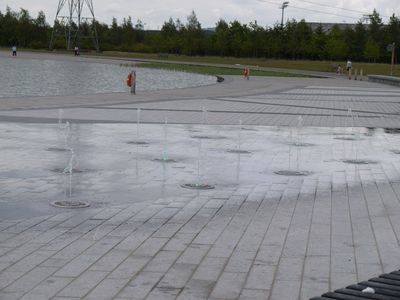 I was fascinated with the ever-changing coloured lights shining through the water ........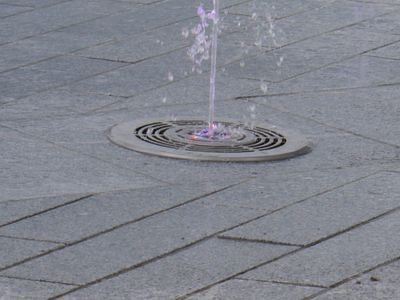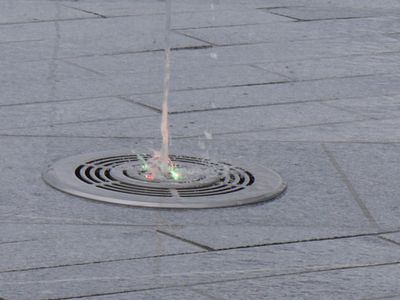 but had to drag myself away to continue our walk.  It's hard to believe that until recently this was post-industrial wasteland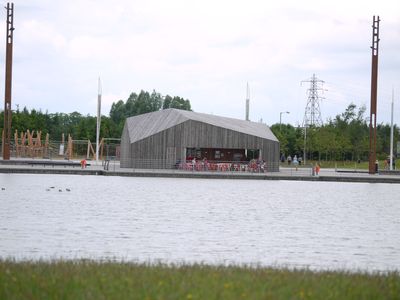 having walked round the first part of the development, we made our way to see the main purpose of our visit, passing the swan again, who had found a friend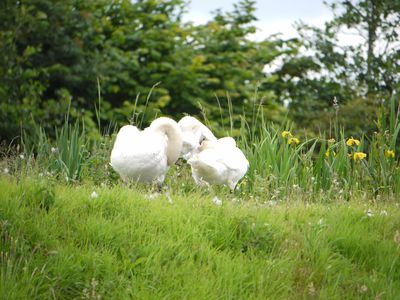 then, there they were, dominating the skyline ....... the Kelpies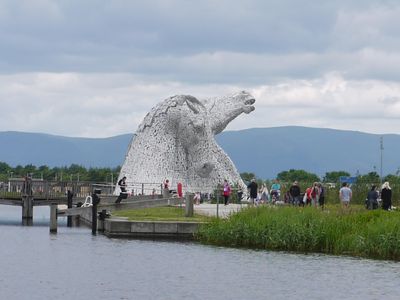 for once I didn't need Malcolm in a photo to give the scale, as there were large crowds walking round the magnificent sculptures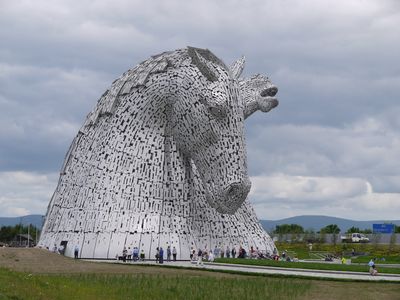 I didn't realise until I looked at the photos later, that the little girl looked as if she was about to be eaten!
I took quite a lot of photos ....... here are just a few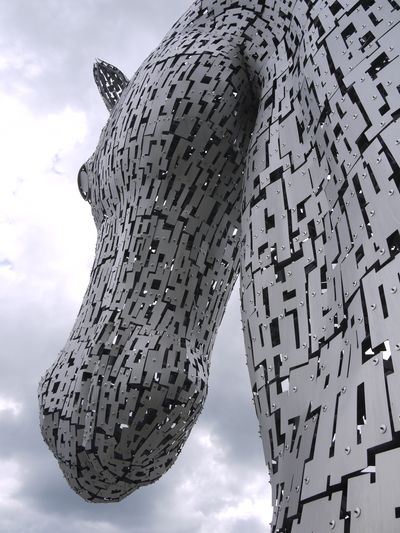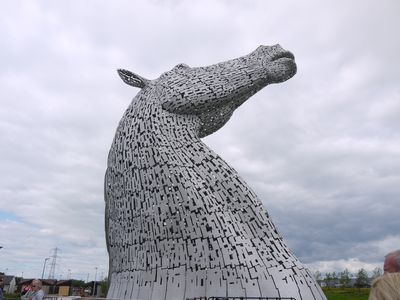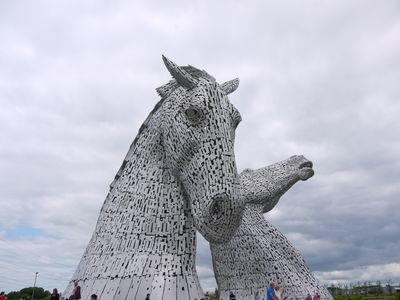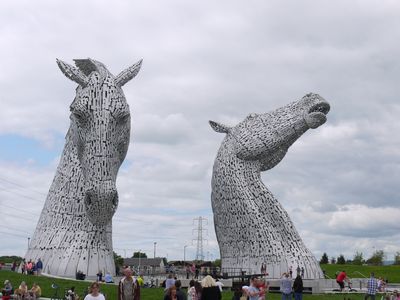 For dinner on Saturday, Stuart had booked a table at The Tea House.  As it was a lovely evening, we walked there, which took about 50 minutes.  I liked the tiny carafes that our wine was served in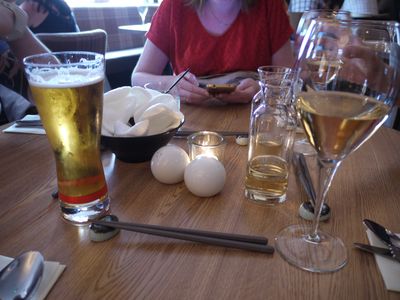 the food was delicious, but I only took photos of my dishes.  I started with salt and pepper ribs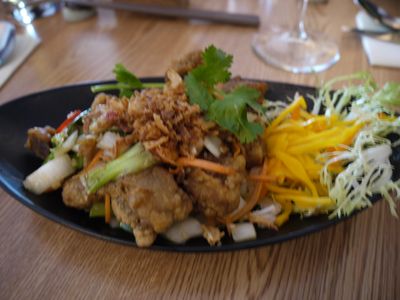 followed by salt and chilli seabass - very, very delicious!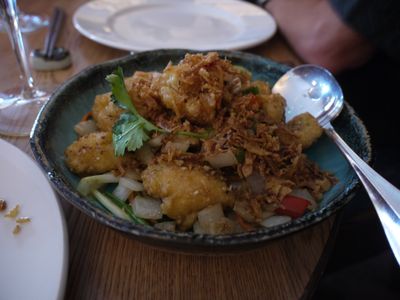 the portions were very generous, and none of us had room for dessert ........ not even lemon meringue pie could tempt us!  When the bill was brought, there were sweeties with it.  The others promptly ate theirs, but I brought mine home to take a photo of it!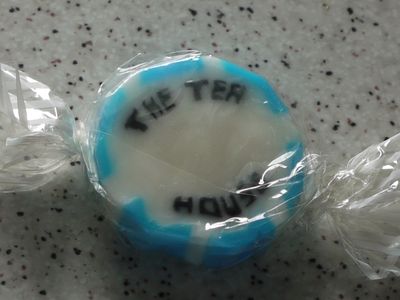 Sunday morning was glorious and we had breakfast out on the deck - that's a year since Malcolm and Stuart built it.  Then we headed for home ....... with a detour to Ikea.  Yes, we had meatballs for lunch, and yes, we bought tealights!
In one of those strange little coincidences in life, I spotted this in the paper this morning .......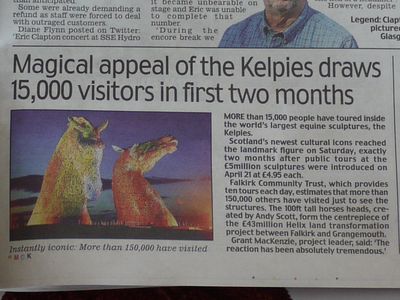 I did do some sewing last night, and hopefully will get more done tomorrow, so that I will have a sewing update for you!