......... with foreign stamps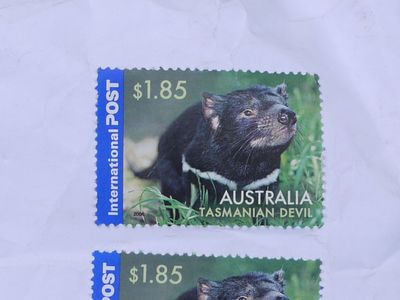 was waiting for me when we got home on Saturday.  It was a surprise parcel from my wonderful Australian bloggy friend Lee, filled with lots of goodies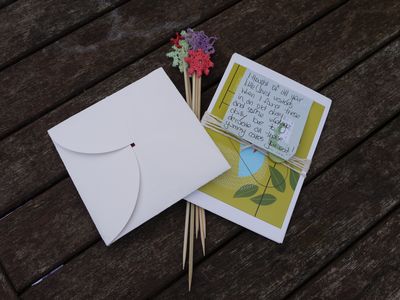 the envelope contained one of Lee's handmade cards
the set of cards has super bird illustrations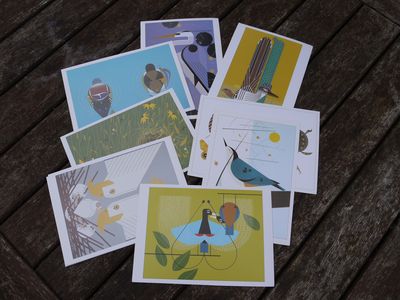 the bamboo skewers are topped with Lee's signature doilies, and are for decorating cakes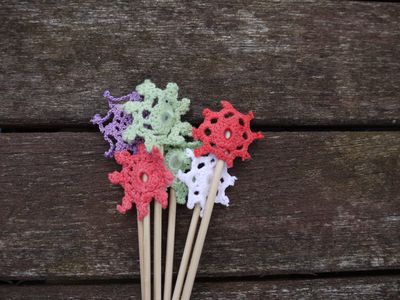 so, on to the sewing update.  I did take some sewing on holiday - but I didn't do very much!  I only did three of these pieces for Mrs Billings - I stitched the fourth one last night!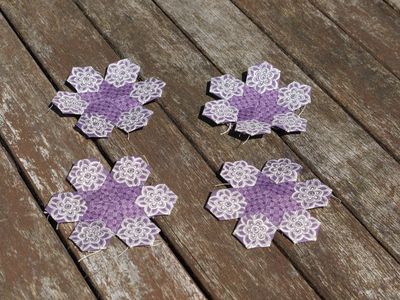 however I did add to my collection of Spanish quilting and craft magazines (is this the reason my suitcase was slightly overweight coming home?!)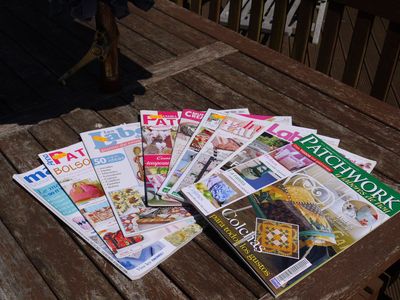 I have been working on the patterns/instructions for the Sampler Quilt class - although at the moment I don't know if it will be going ahead!  Just before we went away, one of the ladies dropped out, so it wasn't going ahead, then last week another lady signed up, so it was back on, then yesterday someone else dropped out ....... so Tracey at the college has changed the start date to next Thursday, hoping that she can sign someone else up - she does have one lady who is interested.
I don't have a problem doing the illustrations for the geometric blocks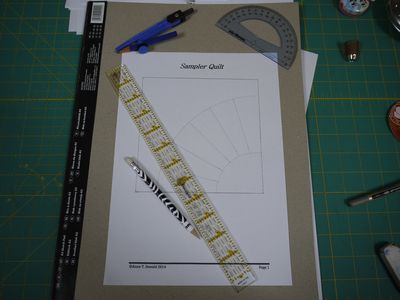 but I struggle when I have to draw the pattern freehand.  This shows my pathetic attempt at the top, and Malcolm's much better drawing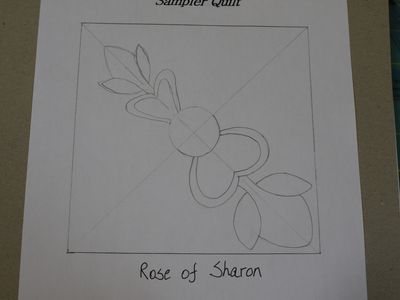 I traced Malcolm's drawing twice ......
........ but then encountered a slight problem.  I couldn't fit in the other two sections.  So Malcolm  modified his drawing, and I drew out the complete  pattern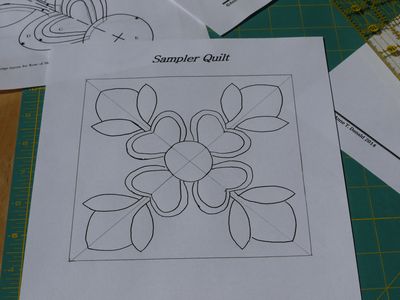 this is the block in the quilt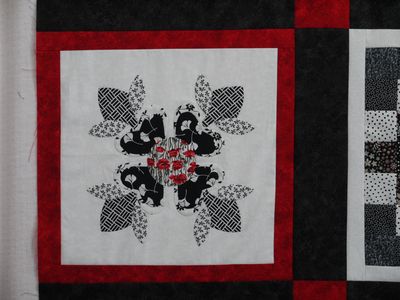 I had fun colouring in the illustrations!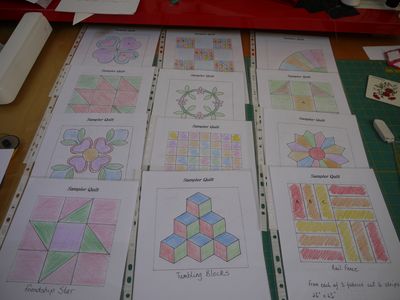 to finish ....... I had one of those accidental purchases on holiday!  I had seen these boots in the shop where I bought my basket.  I talked about them for several days, then the next time we passed the shop, I somehow went in and bought them!  Well, could you have resisted them?