I wonder if this robin had romance on his mind, as he had a thorough bath yesterday morning?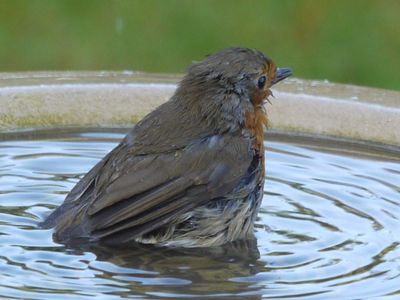 we have had a pair of blackbirds in the garden for the last week or so.  They keep vanishing into the climbing rose and honeysuckle over the lounge window, and we have finally discovered what they have been up to.  They have been building a nest - you can just see the moss through the leaves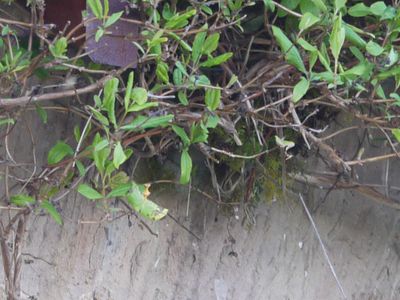 and you can just see the blackbird through the leaves in this photo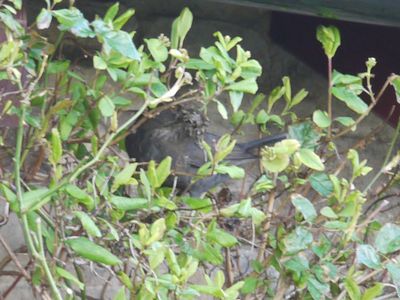 this sparrow was also gathering nesting materials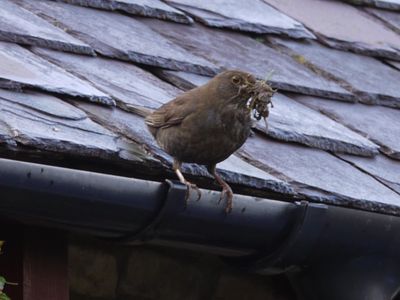 in the back garden, there were more signs of spring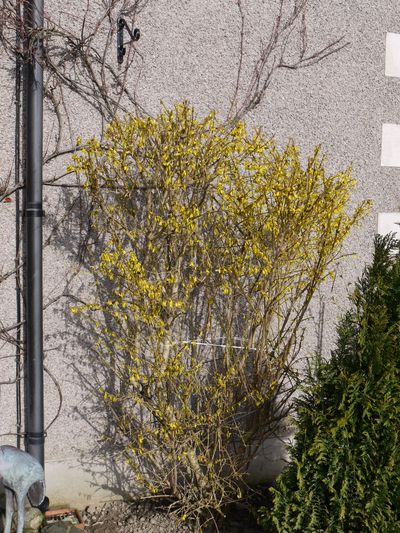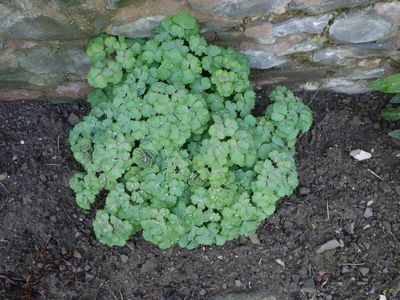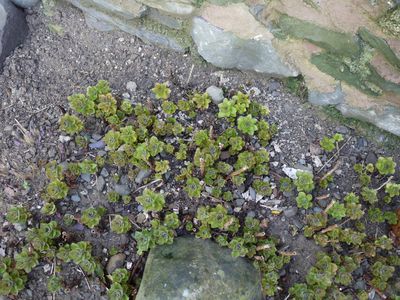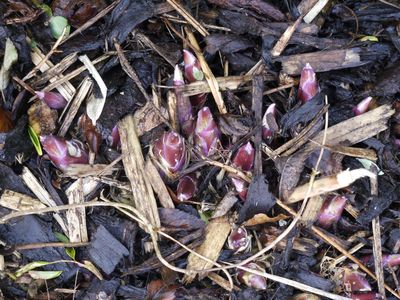 of course I was working this morning, teaching the third class.  Today the ladies made a start to their scissor holder, then put that aside to do some sewing on their bonus project.  I had intended to give them an extra project, but hadn't decided what that would be ....... then on our first morning, when it came to cuppa time, we discovered that we had to drink from horrid polystyrene cups.  I mentioned that quilters usually take their mugs with them, carrying them in  (what else) a mug bag.  So I decided to give them kits to make their own mug bags.  This is mine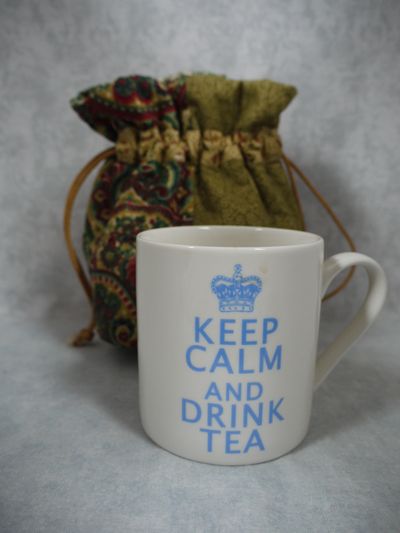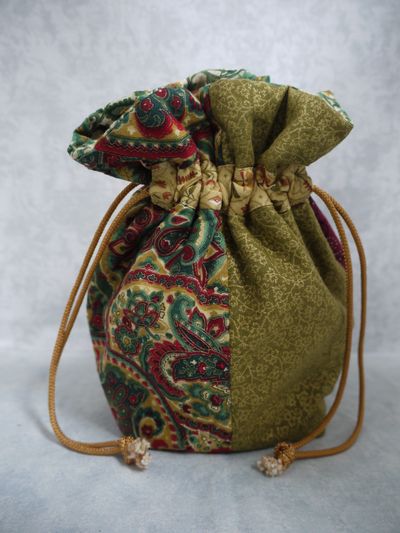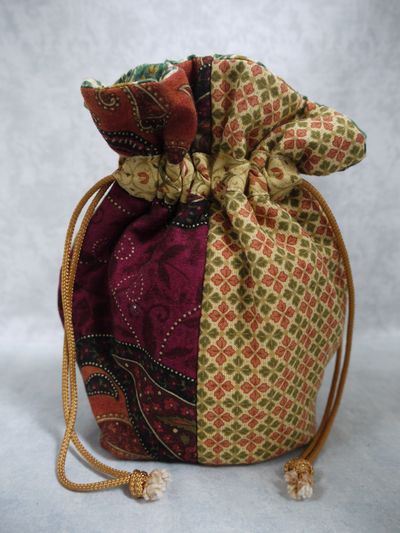 the ladies have all finished their needle cases and pincushions, and hope to have their scissor holders and mug bags finished for their last class next week - there was certainly lots of sewing going on all morning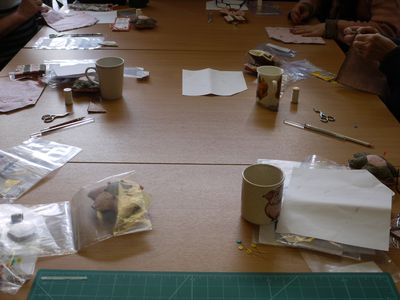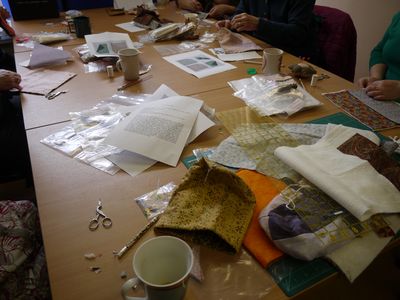 when I arrive at the College, I have to get my class register to mark the students (and myself) as present, and I also have a folder of paperwork.  I was somewhat surprised to find this in my folder this morning - do the College authorities really think that I am going to take up rugby?!