We had a much more relaxed morning at the college, as the ladies stitched away on their hexagon pincushions.  Last week they hardly spoke as they concentrated on the sewing, but this week there was lots of chatter as they prepped their hexagons and started stitching them together.  I didn't get round to taking photos until we were having our mid morning cuppa (again, biscuits may have been consumed)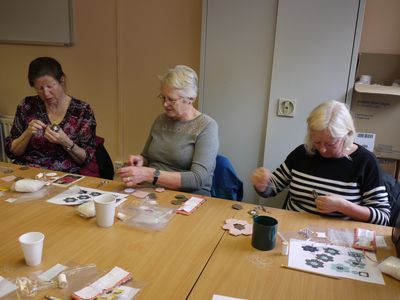 Rosemary, Susan and Betty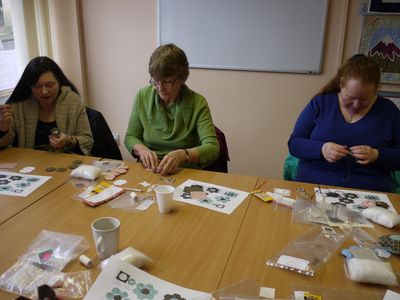 Vera, Jane and Jo-an
I was sewing along with them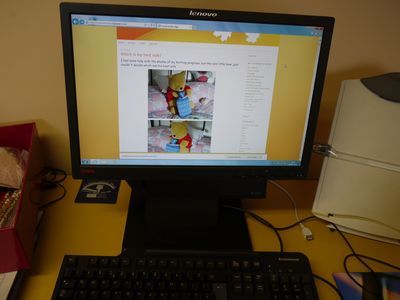 that looks familiar!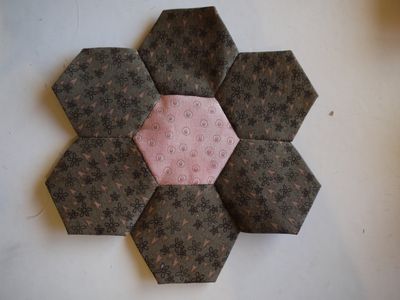 I almost finished my  first side - just one seam to sew
by the end of the morning, the ladies were well on the way to finishing their pincushions - did you notice their finished needle cases in the first photo?  They are looking forward to making their scissor holders next week, and they will also be getting an extra project - but you will have to wait until next week to find out what that is!
After the class I headed to Kelso to go to the hairdressers (that's why it was raining today!).  I had some time to kill, so I had a potter round the craft department in the Garden Centre.  First, I got some pressed paper eggs, to decorate and hang on my driftwood tree for Easter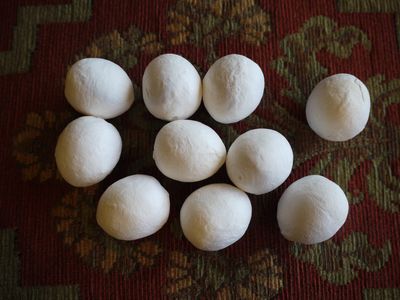 this is sticky-backed fabric ........ I'm not sure what I'll do with it (cover notebooks perhaps), but it was reduced, which made it  a good buy
and last, this magazine was half-price ........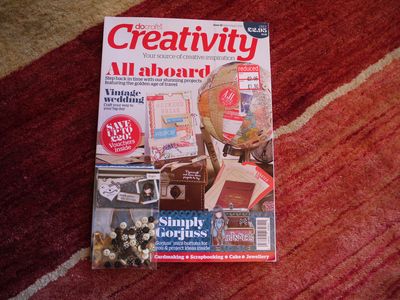 ......... and who could resist these tiny buttons!