So, continuing our walk round Berwick (thank you for all your good wishes for our holiday home!).  Some names are straightforward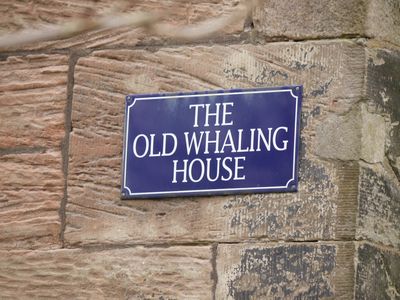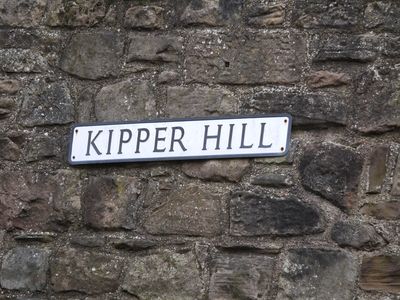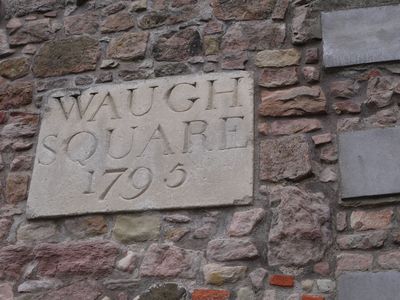 but this one suggests unsavoury happenings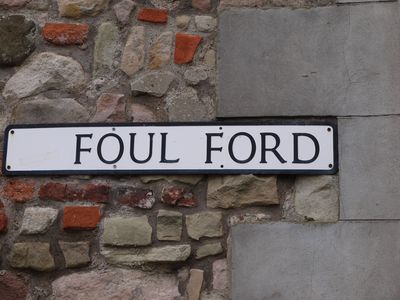 I think this duck is a goosander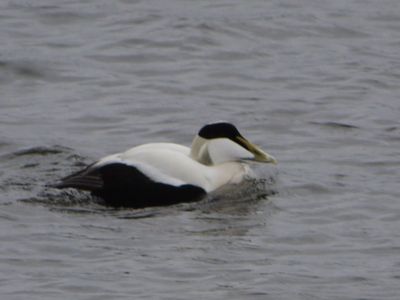 I don't know who this chap is - he was on a house some way down a side street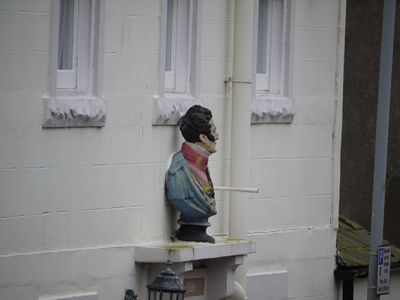 you know that I love to get things in the post - especially if they have come from abroad
so I was delighted to receive my "Daphne's Diary" magazine - I recently took out a subscription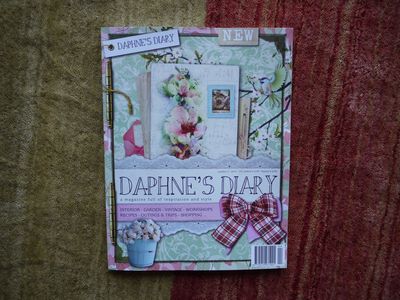 the magazine is quite unlike any other magazine that I have read - and I have read a lot of magazines!  It has a quirky style, with lots of "handwritten" sections.  There are always interesting travel items - this month's destination is Dingle, on the southwest coast of Ireland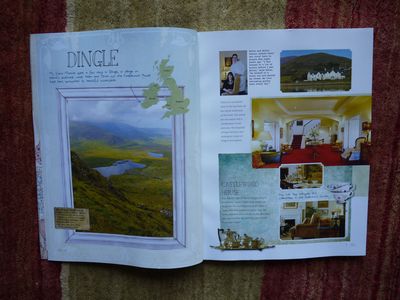 and there are delicious recipes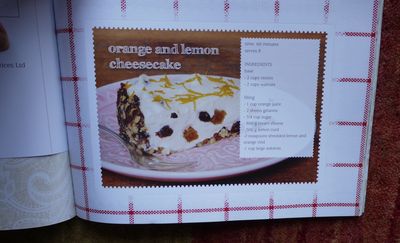 we had a heavy rain shower this morning, then the sun came out, so again we had a rainbow in front of the house .........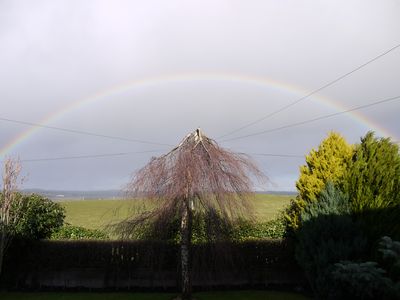 ......... with a sheepie at the end of it!!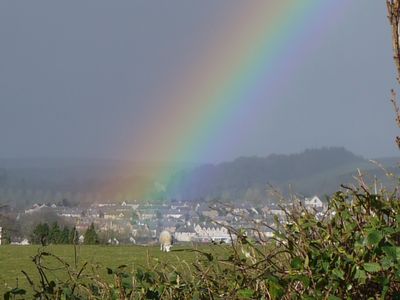 I finished the cross-hatching on the raffle quilt last night - would you like a sneaky peek?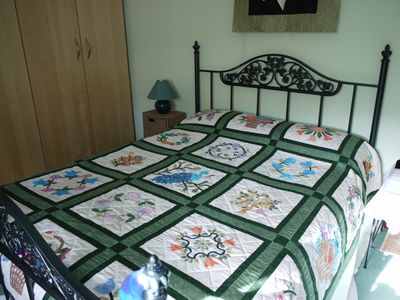 doesn't it look great in my guest bedroom - I will have to buy all the tickets so that I win it!!  As always I shall be busy sewing at the weekend.  If you have wondered what Malcolm does when I am out in the studio ....... he has peace and quiet to watch football (and sometimes cricket) on tv, while reading the papers and tackling the crosswords.  I hope you have a good weekend, love Anne
ps - I have already bought some seaside themed fabrics to make something for the holiday home!