When we got up yesterday, it was a lovely bright morning, but by the time we had breakfast (kippers on toast) it had clouded over.  However, when we got to St Boswells, it had brightened up again.  We parked in a lay-by, and set off to do another one of the walks round the village.  Fortunately the gate wasn't locked, so I didn't need to climb over it, as has happened on previous walks!
the elder trees were laden with berries, providing a feast for the birds - any cars in the vicinity will be well and truly splattered!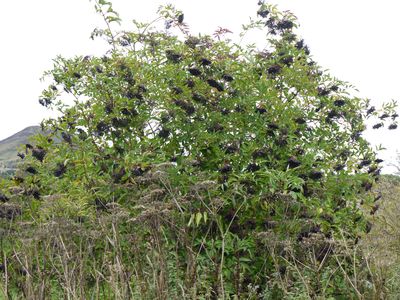 the path follows the old railway line, but as you can see, it has been reclaimed by nature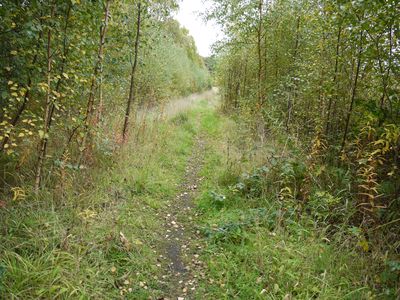 there were lots of mushrooms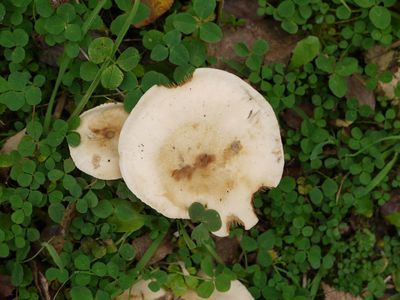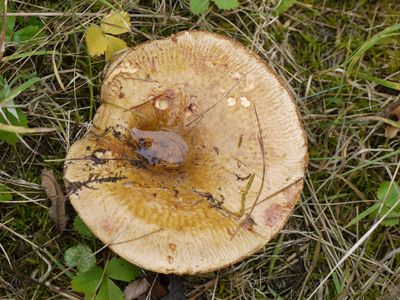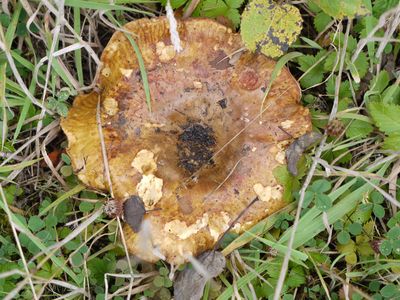 there were still some plump brambles (I picked them, along with some rosehips, and made  jelly)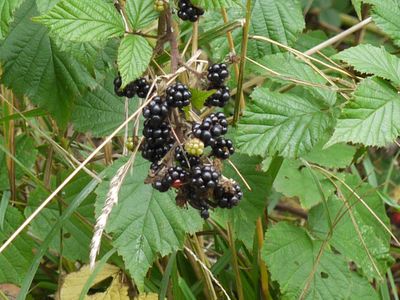 we left the path and headed up a farm track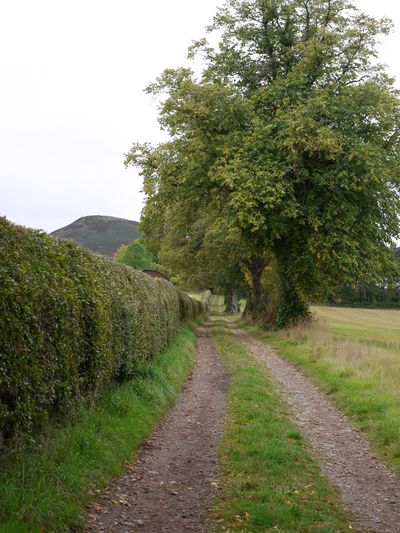 you can imagine my delight when I saw this ........ a beautiful rusty building, with large bits of farm machinery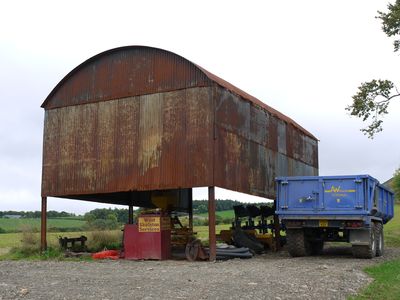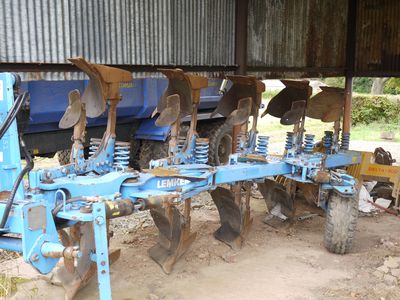 the scenery, as always, was stunning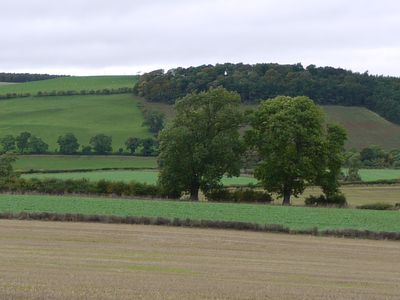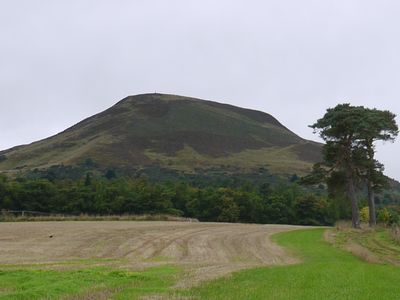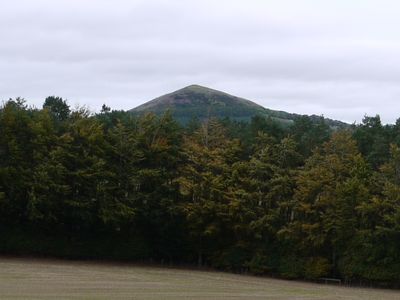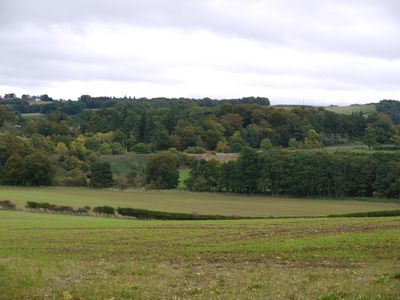 Malcolm kindly held these acorns for me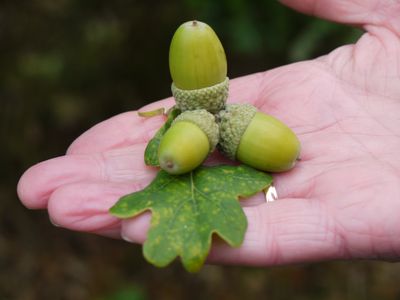 of course you know what comes next ....... sconnage!  We went to the garden centre, and were delighted to find that the special offer for October was a fruit scone with jam and clotted cream - yum, yum!!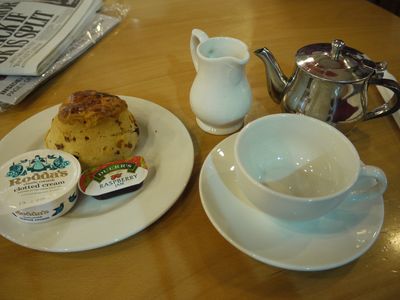 a large parcel arrived in the post for me this morning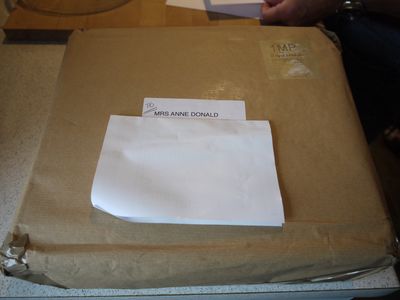 it contained a belated birthday present, from the other Scottish Anne blogger.  The most wonderful soap - if only you could smell it!  And it is even more special, as it is made by Anne's daughter Debbie.  If you fancy some, check out The Wee Soap Shop.  Thank you Anne, for such a lovely present!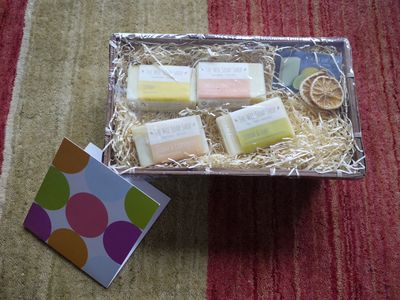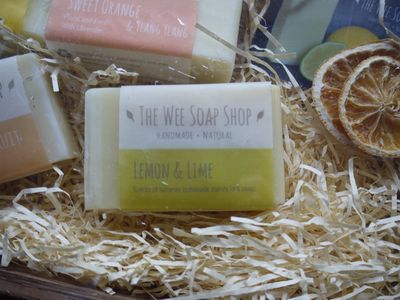 in Sainsbury's this morning, the man who served me at the checkout was somewhat bemused when he scanned four different packets of sugar ...... I had to explain that after lots of jam, jelly and chutney making, I had used almost all the sugar in the house (I had some caster and demerara left)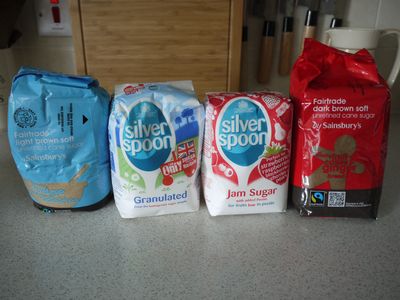 I mentioned before the holiday that Stuart had borrowed my big lens.  It was because Alison had arranged for him to have a photography lesson for his birthday.  I was going to put in a link in to Will Robb Photography, but there was a problem and I can't get the website to open. Stuart has known Will since they were at school together, and is delighted that his photography venture is doing well.  This is a photo of The Grassmarket in Edinburgh, with the castle on the skyline.  I am looking forward to seeing the rest of his photos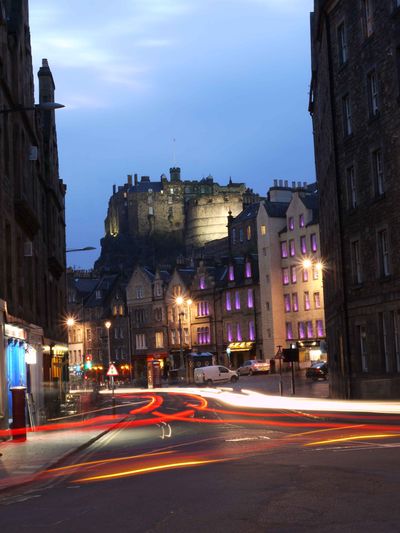 On Saturday I decided what I would knit, and looked out this wool from my stash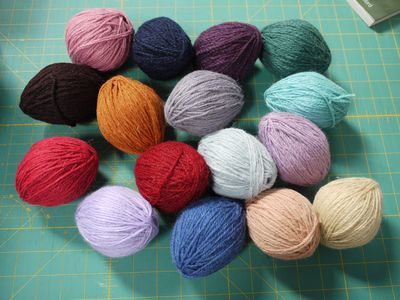 come back tomorrow and I'll show you how the knitting is progressing, and give you a sewing update.