....... when you learn how to use it!  After I mentioned yesterday about not putting a post-it on the Kindle, Rachel left a comment about making a note on the Kindle.  So I made the effort this morning to find out how to do that .......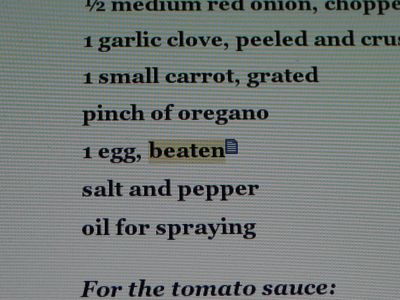 ...... so when I tap on the highlighted word, up pops the note to tell me to use less egg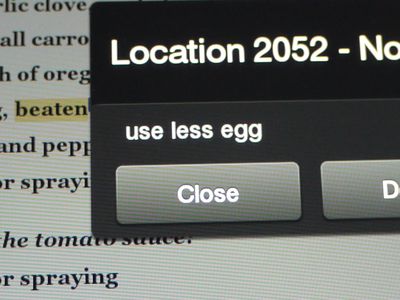 a sad day ....... my favourite skirt is now too tatty for me to wear.  I have had this skirt for years - I had it before we moved here seven years ago.  It was great for travelling in, as it doesn't crease and the bright colours hide any dirty marks.  But I have a plan to recycle/upcycle/repurpose it!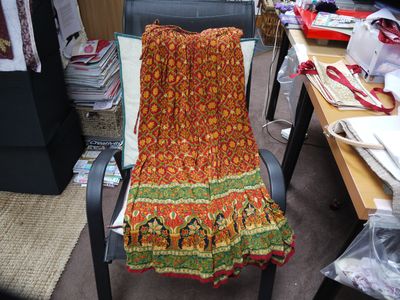 today didn't quite work out as planned, as we had a visitor this morning who stayed much longer than expected.  Once he finally left, we poppped into Hawick for a spot of lunch and some shopping.  I had to call in at the pharmacy in the Medical Centre to pick up a prescription, only to find that it was closed for lunch!  So we had to potter about the shops until it re-opened.  This meant that I didn't have as much time in the studio as I had planned.  I made a start to putting the binding on the red, white and blue wallhangings.  This is the hanging sleeve pinned in place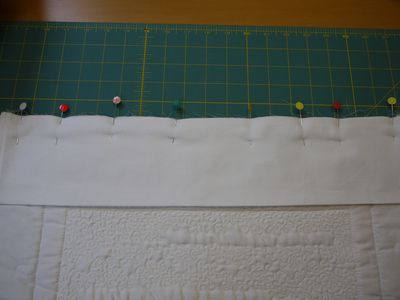 and the binding stitched on the front, ready to be folded over to the back and hand-stitched in place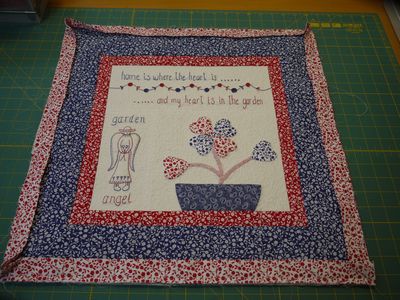 this shows the binding n the second wallhanging folded over and clipped in place, ready to be stitched
since Saturday, Malcolm has transformed the garage into an outpost of Santa's workshop!  He has been making his driftwood trees, which he sold lots of last year.  He has made five so far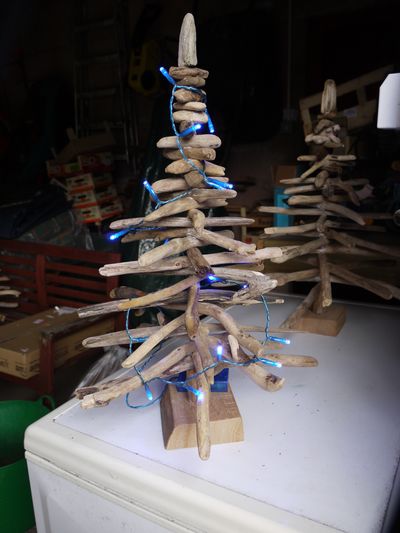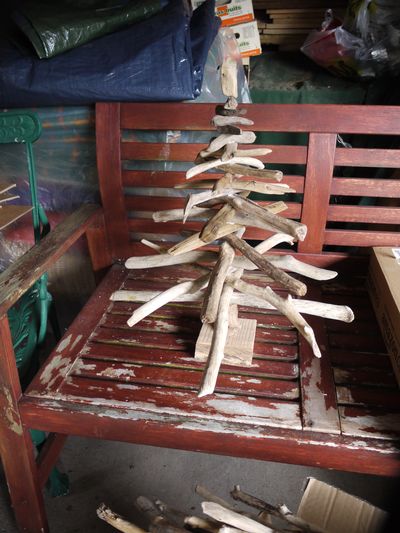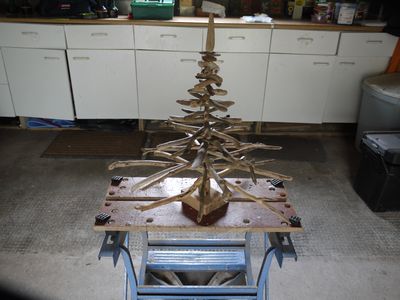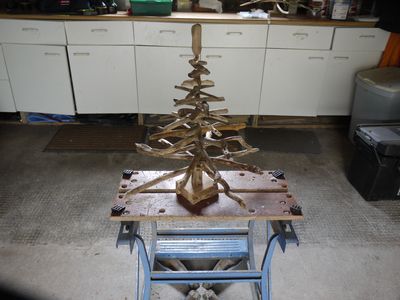 he has plans for the contents of these boxes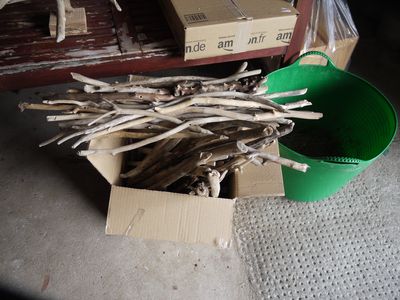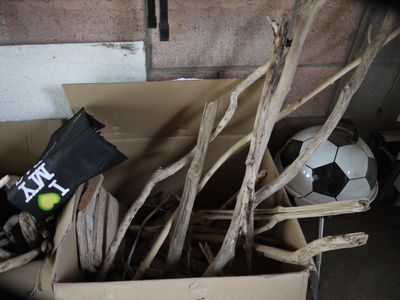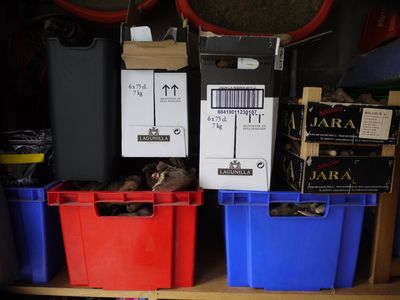 for those of you who are to young to recognise yesterday's tv programme ...... it was Cagney and acey.