Some time ago, we went to see the Quaker Tapestry (you can read about our visit here).  Malcolm bought this kit for me, and I thought it was about time I stitched it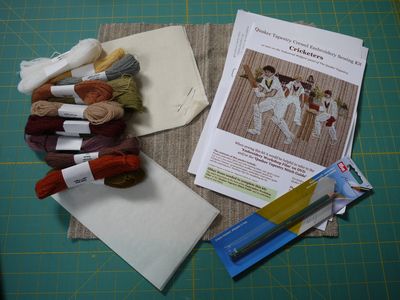 the first step was to stick the picture to the mat, stick the tracing paper on top, then trace it with the transfer pencil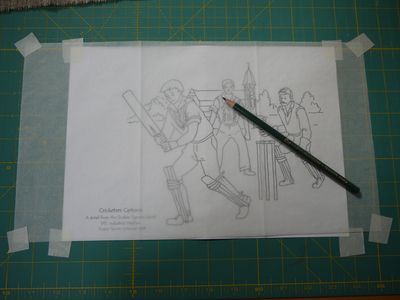 having traced the drawing, I ironed it on to calico
the next job was to tack the calico to the woolen fabric (sorry, forgot to take a photo of that stage).  I decided to use my new tin to keep the embroidery wools in, and I popped the needles into a little needlecase that I made some time ago, but hadn't yet used.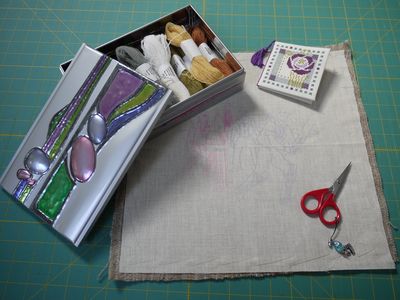 did you notice that the drawing on the calico changed colour?  The pencil broke, and despite my best efforts with a pencil sharpener, the Malcolm's with a Stanley knife, it just kept on breaking, so I had to rake through my stash for another one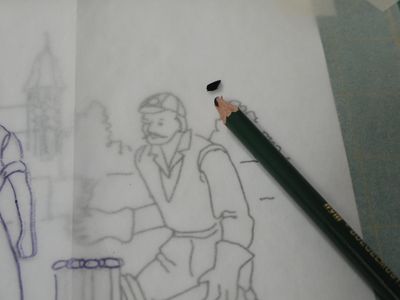 so, on to the C*****mas panel.  On Sunday, I cut it up (!)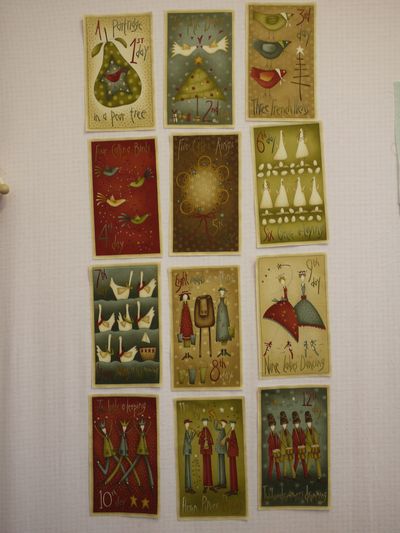 then putting aside the big piece (which I will make into a small wallhanging later), I used fusible web to bond the twelve pieces to some calico - I cut them up first, as I wasn't sure about bonding such a big piece without getting wrinkes in it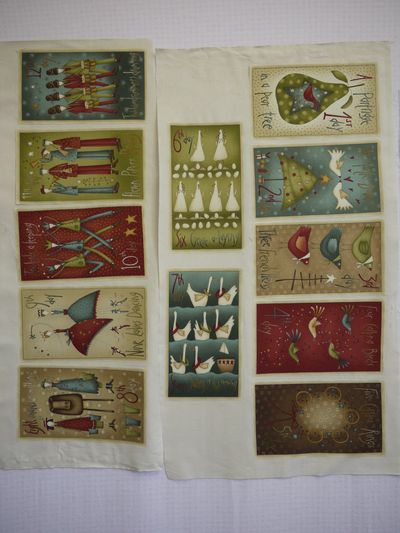 the twelve pieces trimmed, ready for the next stage (the ribbon is a clue to the last stage)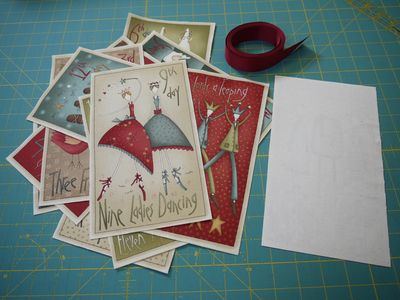 today, I stitched round three sides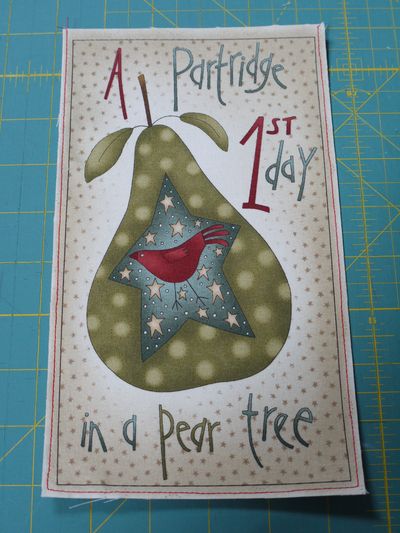 then the last stage was to sew the ribbon across the top of the pieces, turning them into bunting.  There was nowhere in the studio to hang it up to take a photo, so I had to put it on the floor!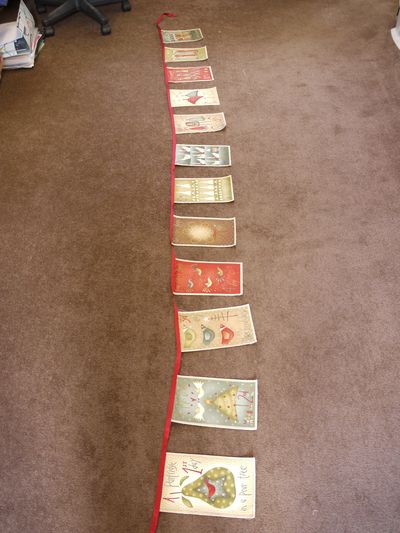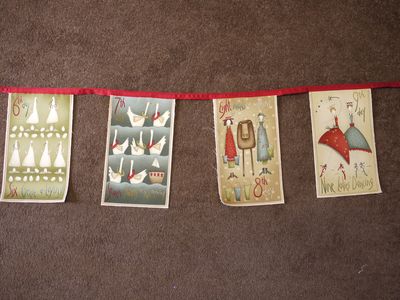 when I go to Abbey Quilters, I make a small detour to Jedburgh to pick up Maureen.  As a thank you for my chauffering services, she brought me back a lovely gift from her holiday in Corfu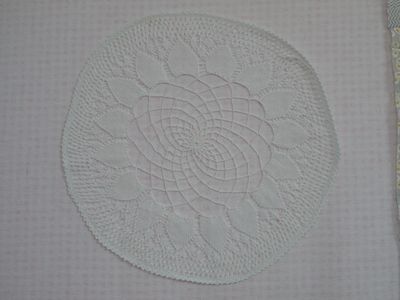 the centre is crocheted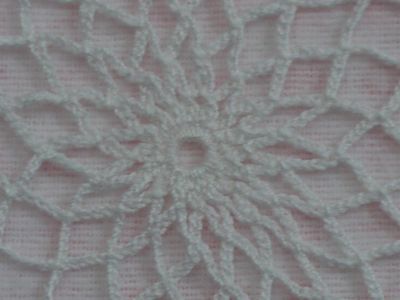 and the outer part is knitted.  I have added a very fine pin, to give you an idea of how tiny the stitches are
I forgot to take a photo yesterday of what I did on Tuesday night at Abbey Quilters.  Caroline was showing us how to make two C*****mas projects.  As we only had time to work on one of them, I choose this cute little Santa.  One I have stitched round the edge, he will be stuffed to make him plump, get a black belt round his middle, and a loop of ribbon to hang him up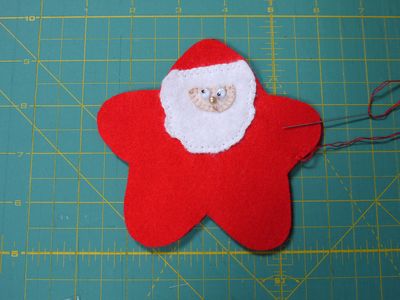 as I was stitching the ribbon on the bunting, I was getting slightly worried that I would run out of thread .......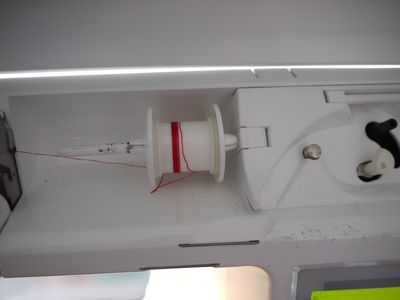 ps - on Tuesday, Maureen also gave me a big bag of pears.  When I was looking for recipes yesterday, I found one for pear and choocolate jam ..... awesome or awful - what do you think?
* it's a cricketing term, when the fielding team appeal to the umpire that the batsman is out