Yesterday we headed to Newtown St Boswells, where we recently discovered a new walk.  This time, instead of parking in the middle of the village, we took the car to the start of the section of the road which is closed to vehicles.  This meant we could walk much further along the road than last time.  It was a glorious morning - it had been decidedly chilly during the night, and the air was crisp and clear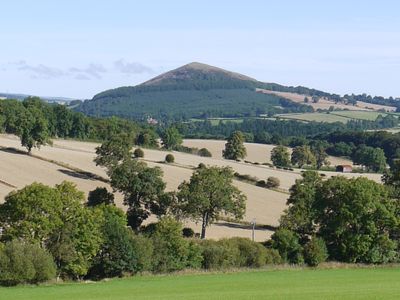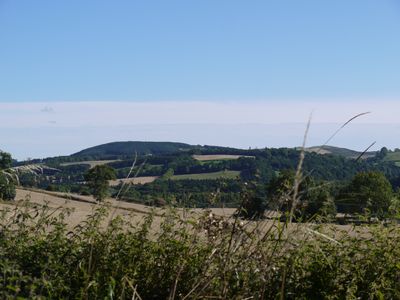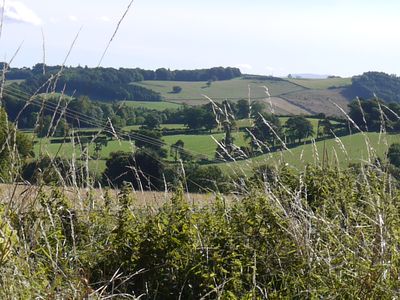 as we approached the end of the closed section of road, we found the Rhymer's Stone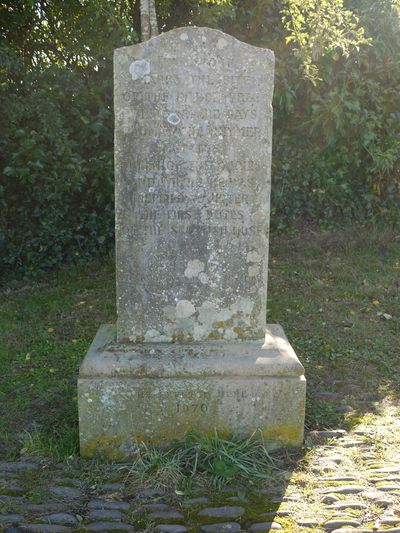 when we did the walk before, we saw a lot of rosehips, so we went armed with bags to pick some, and we also picked some brambles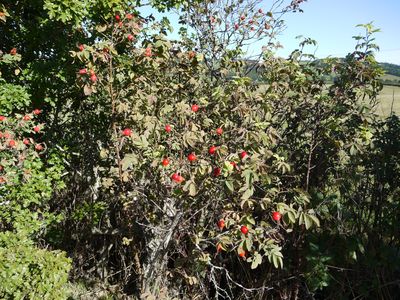 having worked up an appetite, we headed for the Mainstreet Trading Company.  For a change, we didn't have two scones!  We had a delicious cheese scone ......
....... and a piece of the most wonderful moist lemony Tunisian cake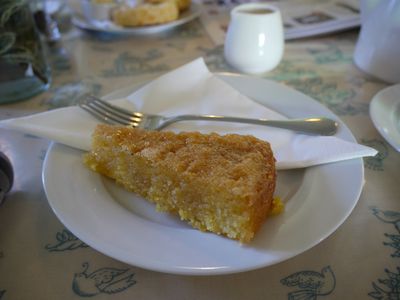 refreshed and revived, we headed for the Deli, behind the main building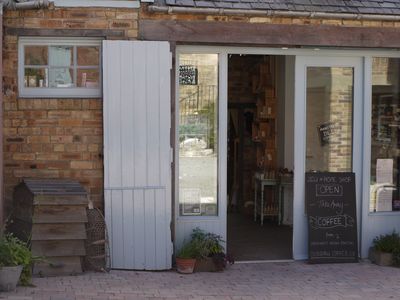 is that a beehive on the left of the photo?  It may look like one, but it is a compost bin.  I suggested to Malcolm that he should make some - this one costs £170 (yes, you read that correctly, one hundred and seventy pounds!).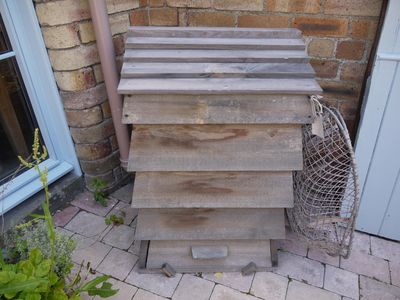 back home, the butterflies were enjoying the sunshine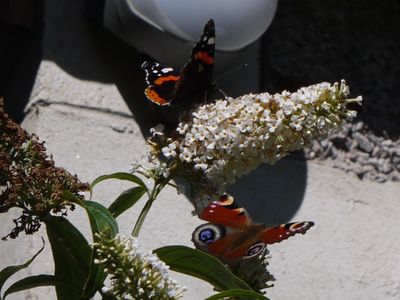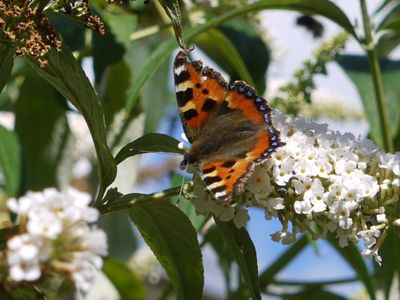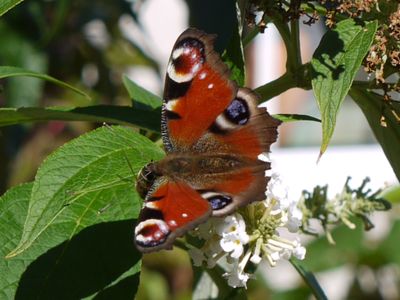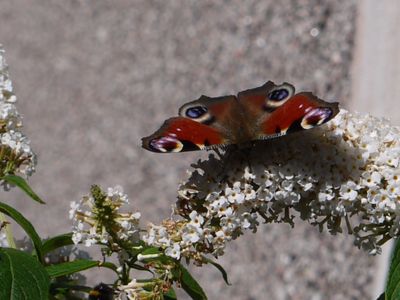 in the kitchen, I washed the roships thoroughly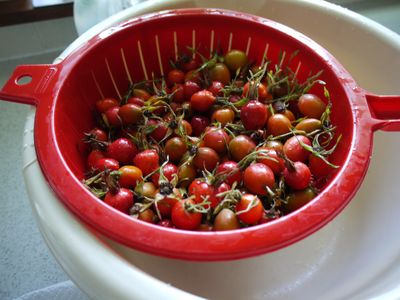 I topped and tailed them, then blitzed them in the processor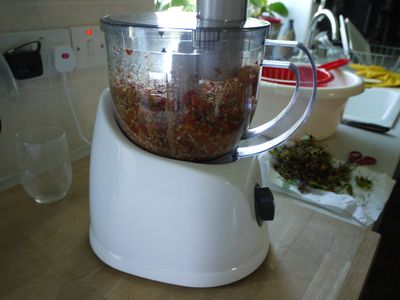 I had already put the leftover hedgerow apples and the brambles in my big stock pot (note to Santa, I'd love a proper jam pan).  I added the brambles more for their colour than their flavour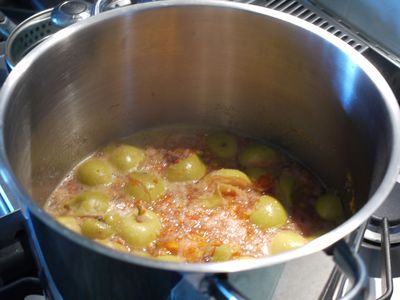 I added the rosehips and simmered the mixture for a short while.  I let it stand so that the liquid woud be infused with the flavours.  I then put it in to the jelly bag and left it overnight to drip through
this morning I measured the liquid, put it back in the stock pot and added the sugar.  It didn't take long to reach setting point, and I put it into jars.  Along with the bramble and apple jelly which I made on Saturday, we have more than enough to put on our porridge all winter!  (if you like my jars with their spotty lids and labels, I bought them here)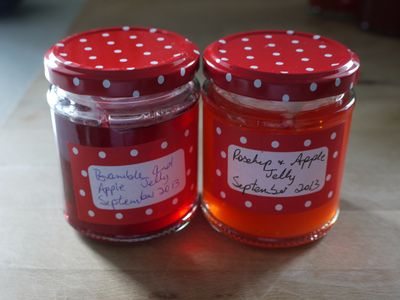 this afternoon, I packed my two big workshop bags, and folded a small selection of wallhangings ..... but you will have to wait until tomorrow to find out why!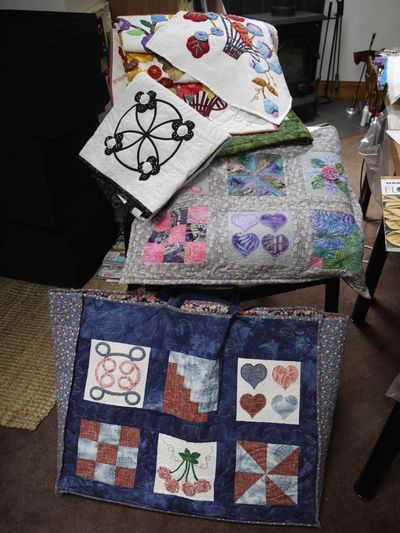 to finish - this plump robin was sitting prettily on top of the bird table late this afternoon.  Normally I would have taken a photo with the long lens, but Stuart has borrowed it, so I took this with the full digital zoom on the short lens, so it isn't as sharp as it would have been with the other lens