Maureen has been a very busy girl!  First, she had four quilt tops for Linus ....... this is the one I liked best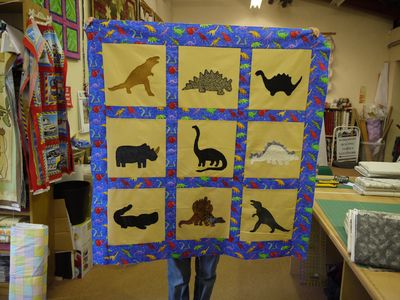 next, she had finished her redwork Santas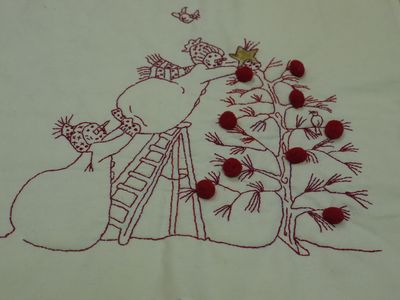 and finally ..... she has finished her multi-pocketed bag!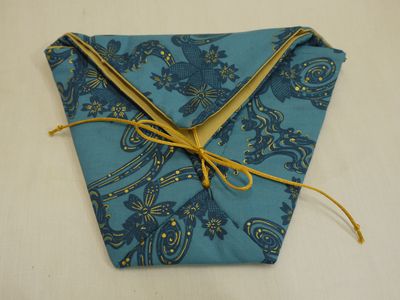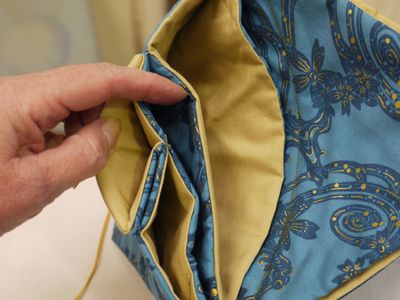 Margaret didn't want me to take a photo of her latest quilt, as it isn't finished ....... but after a little persuasion a lot of nagging, she let me take this photo
as always, Annette had baked a little tasty something for us to have with our afternoon cuppa ...... her light-as-air cupcakes (it was hard, but I managed to resist having a second one!)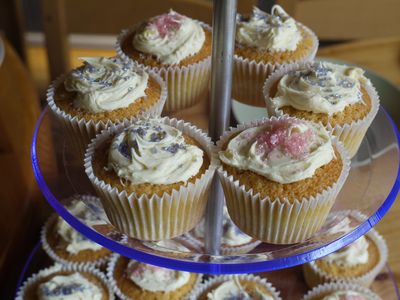 when we were doing the housework this morning, Malcolm shouted for me to come through to the back lounge.  We had bought this bunch of pussy willow wands before Christmas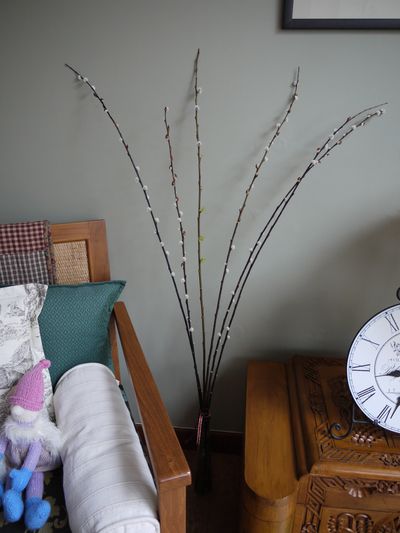 and this morning he noticed one of the wands has tiny leaves emerging!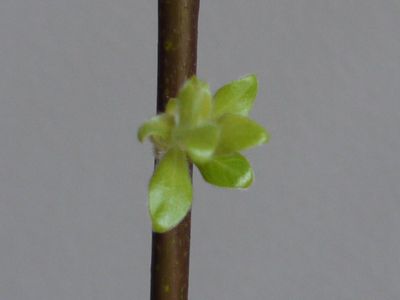 tomorrow I'll be heading to Kelso for Abbey Quilters' 25th birthday party.  I will be taking a platter of sandwiches to share, and of course showing the others members how to make the love birds.  Sandra (the vice chairman) was decidedly unforthcoming about all the surprises she has organised for tomorrow - it promises to be a fun day!
I hope you too have a fun weekend, love Anne