....... but not down Mexico way!  We set off south this morning for Longframlington, to go to Anne's shop.  We had to stop at the border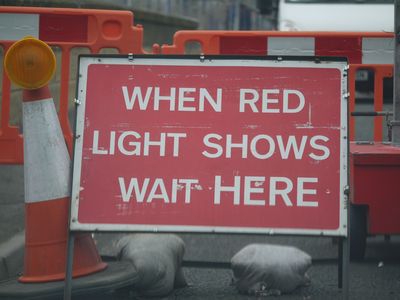 as there was major work on the bridge over the River Tweed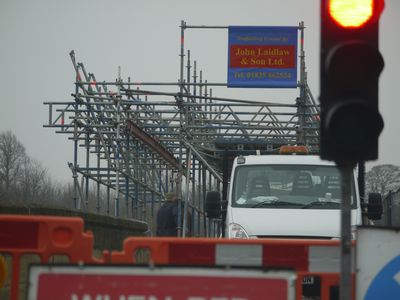 I had hoped to take some scenic photos, but it was very misty.  However you can just about see this pocket of snow on the hills through the gloom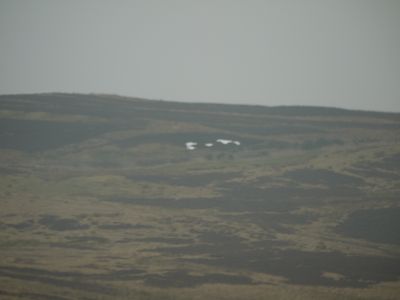 At the shop, Lucie showed off her Lilly Pilly, which looks fantastic with its colourful leaves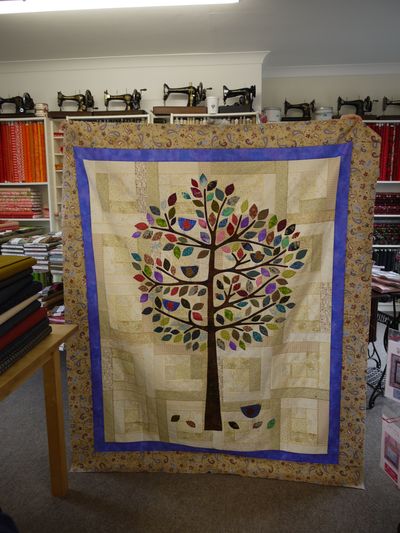 Frances was working on an amazing applique seahorse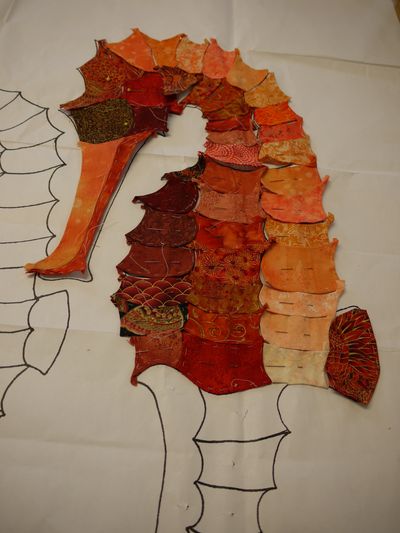 as always the shop was full of delicious fabrics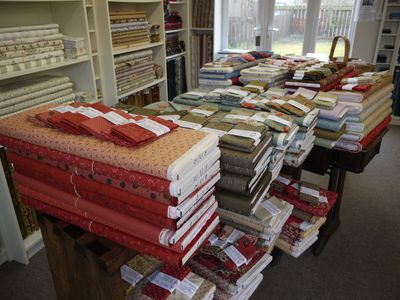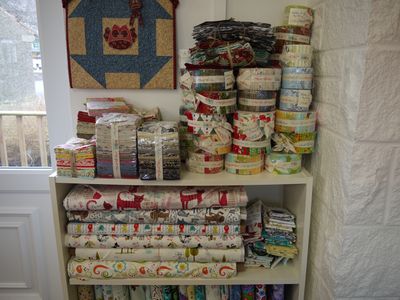 Lucie chose these fabrics for her next project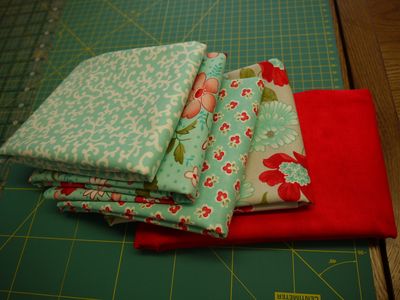 I came home with one of Anne's special carrier bags - I'll show you what's in it tomorrow!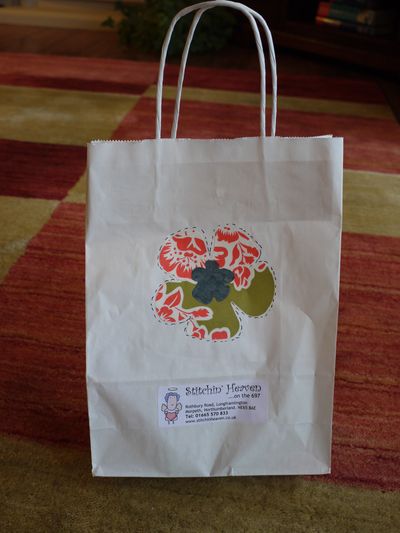 to finish - making my tassel for the Lovebirds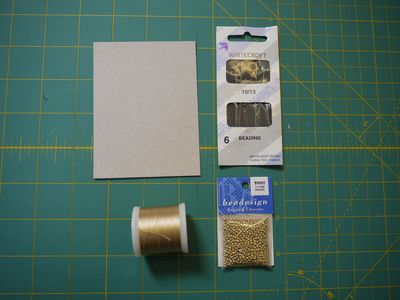 everything you need to make the tassel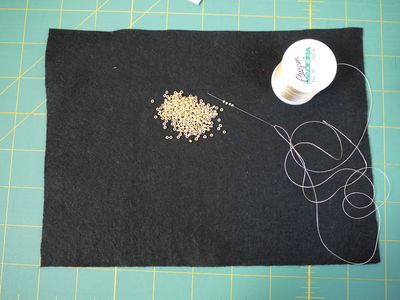 threading the beads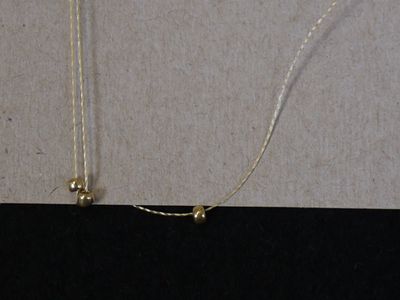 winding the thread round the card, with a bead at the bottom of each turn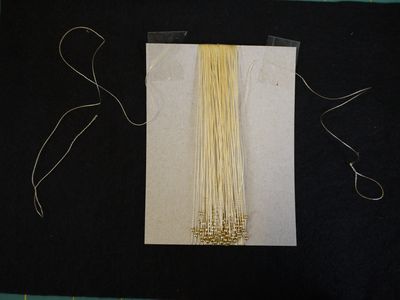 the tassel all wound round the card
the top of the tassel tied with heavy gold thread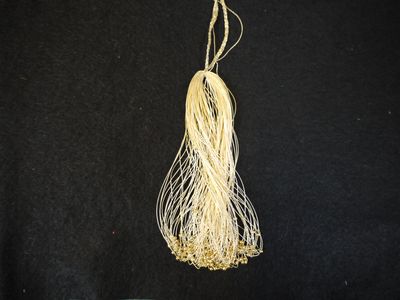 the scary bit - sliding the tassel off the card!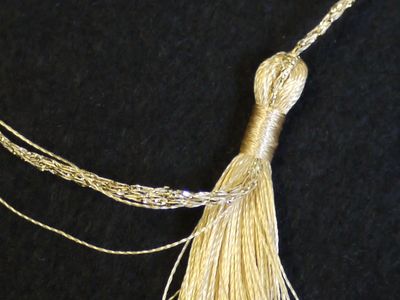 binding the top of the tassel, with the ends ready to be cut off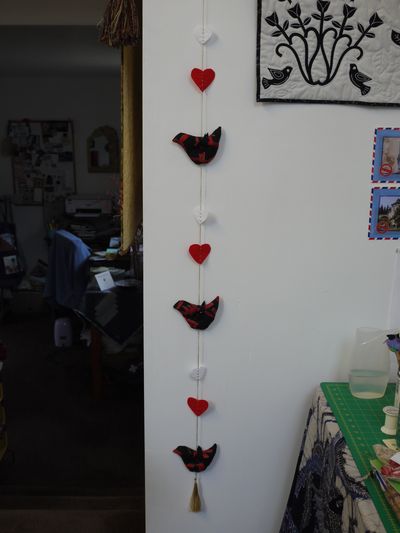 the finished Lovebirds
well, that was to be the finish, but then I realised that  I hadn't shared these two photos of the children's quilts with you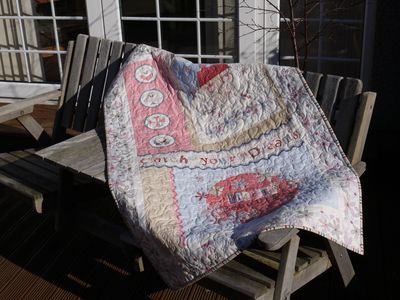 the girlie quilt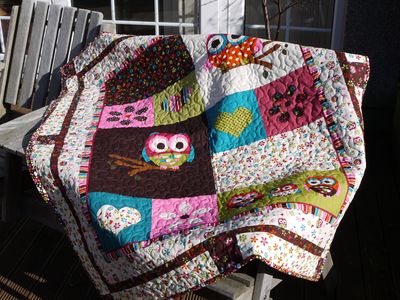 the owl quilt (I hadn't quite finished stitching the binding on the left)
and finally ...... you still have a chance to win a prize.  Simply tell me what the worst thing is that you have ever eaten.  I will pick the best (or should that be the worst!) answer on Friday.