I have enjoyed reading all the horrid things you have eaten!  It didn't take long to pick a winner ...... as soon as I read Tracy's comment, it shot to the top of the list.  But then you might like the sound of this and plan to make it for your dinner!!
The worst thing I've ever eaten is something called "scrapple," it's a Pennsylvania German traditional food where I come from in Pennsylvania in the US--it's basically a mush made of pork scraps (anything leftover from pig butchering basically) and cornmeal made into a loaf, which is then sliced and the slices are pan fried before eating. It is foul, nasty stuff and smells about as good as is sound... GAK!
Well done Tracy!  So, after that exciting start, a bit more sewing.  Another of the textured flowers for the applique wallhanging is made with a yoyo/suffolk puff.  I started by drawing round a circle template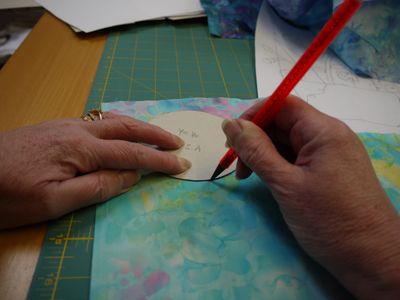 then cutting out the circle with a quarter inch seam allowance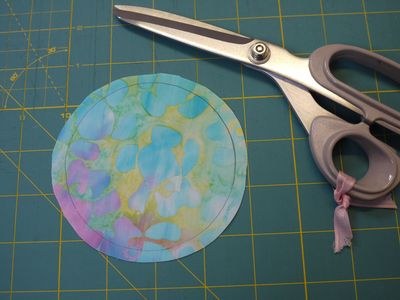 I turned in the seam allowance, and stitched round the edge with a running stitch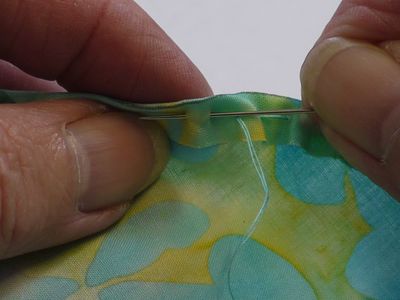 then drew the gathers in tight and fastened off the thread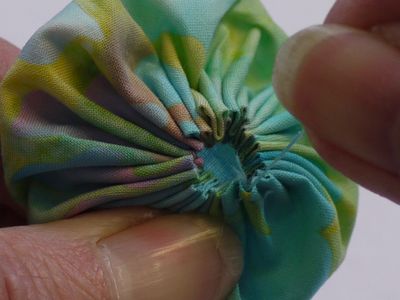 the finished yoyo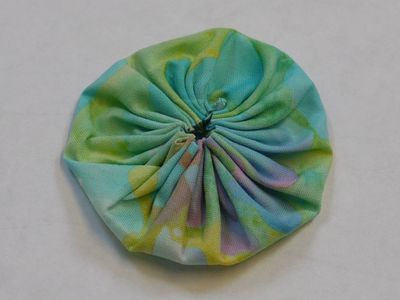 but that sample yoyo is much bigger than the ones that will be on the wallhanging - I made it that size to make it easier to take photos
I took this photo earlier in the week - I have done more work since then, but the light wasn't good enough this afternoon to take a photo - it has been grey and wet and generally horrid all day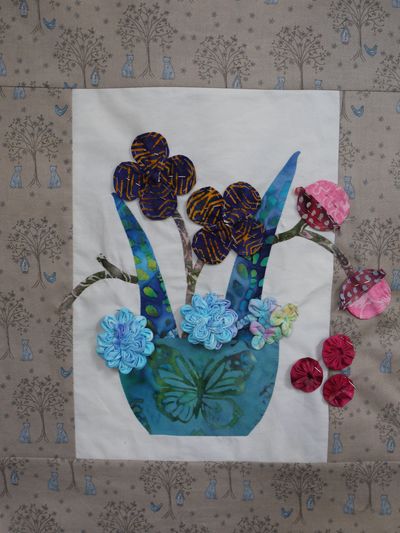 but of course there was a bright spot this afternoon, when we tucked into chocolate cake!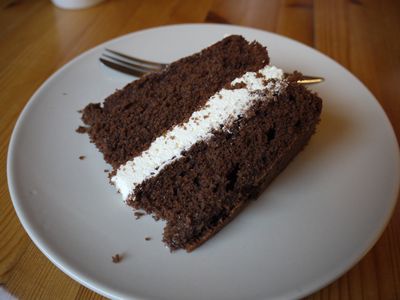 the forecast for the weekend isn't very good, so I may just have to light the fire, put on a DVD, and sew!!  Whatever your weather, I hope you have a good weekend, love Anne