Yesterday was Mother's Day,and the day got off to a good start when Malcolm brought me my orange juice and tea in bed.  I opened my card from Stuart, with this wonderful message .......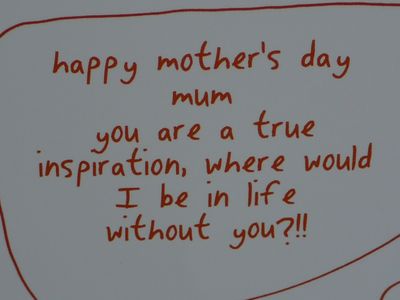 ....... but of course, as Stuart has my strange weird wonderful sense of humour, that wasn't the whole message!
Malcolm took me to Milestone Garden Centre, for what was to be breakfast, but given the portions, turned out to be brunch!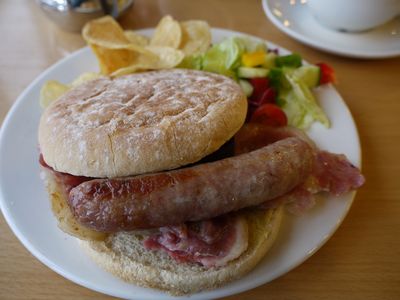 and if you think that is a lot, let me lift the top of the roll, to let you see what's inside!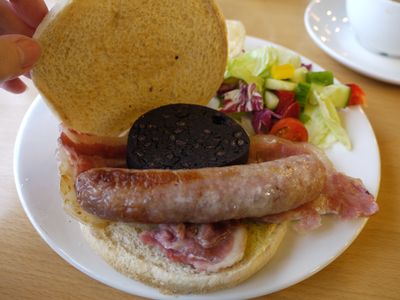 we were going to go for a walk after breakfast, but the sun had gone in, it was flighting snow, and the wind was bitterly cold ...... so we did the sensible thing and went home!  However, I did take some scenic photos on the way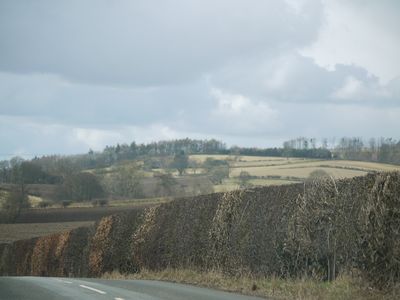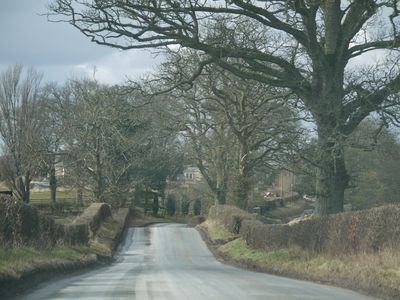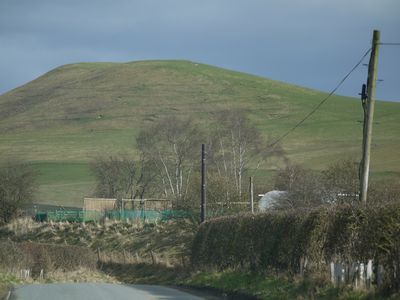 back home Stuart phoned, and as we chatted, I could tell there was something bothering him.  Everntually he asked if I had checked my emails ......no, I hadn't.  As we spoke, I quickly looked at them, and found that he had sent me an Amazon gift voucher!  I'm not sure if he was worried that it had gone astray, or if I was just being ungrateful and not saying thankyou.  I shall, of course have no difficulty in spending it (thanks again, son!)  Also, as we chatted, it started to snow, and then snowed off and on for the rest of the afternoon, while I was busy in the studio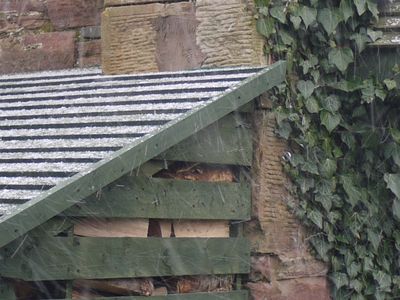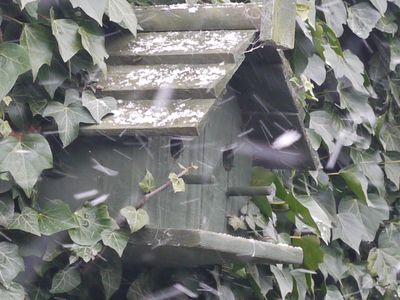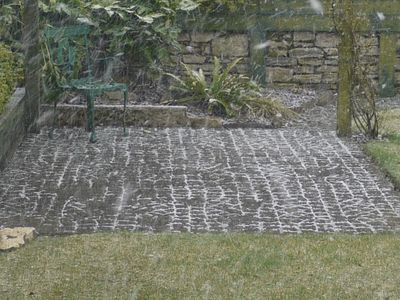 then this morning, we got up to find it had snowed in the night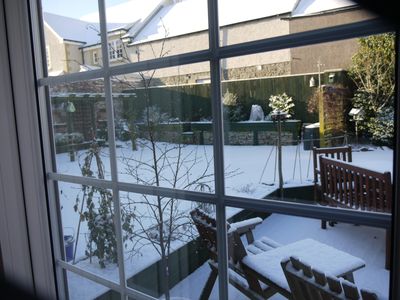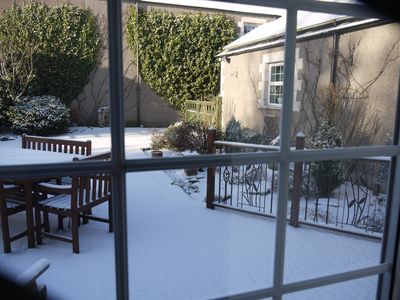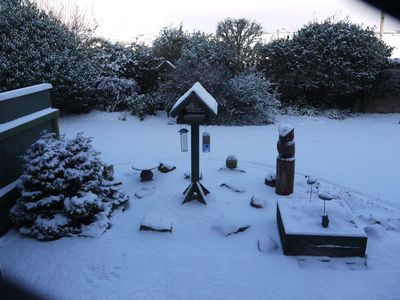 I wonder if my car was warm under the blanket of snow!