If I show you what we had for lunch yesterday, a lot of you will know where we were!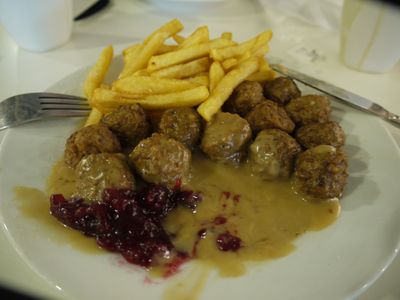 yes, we were at Ikea!  (sorry, I had started to eat before I remembered to take a photo).  We had gone out for the day because we had had a letter last week, letting us know that we would have no electricity between 9am and 4.30pm.  As there was something I wanted to buy from Ikea (more of that later), we thought we might as well have a trip  up to Edinburgh.  There was still a lot of snow on the hills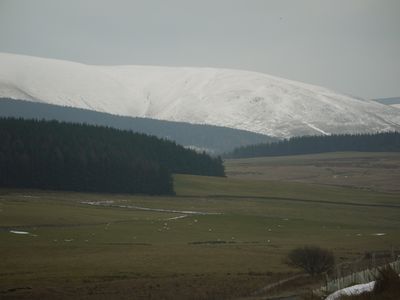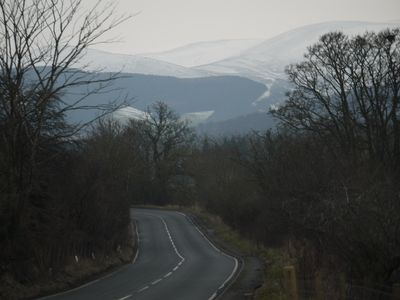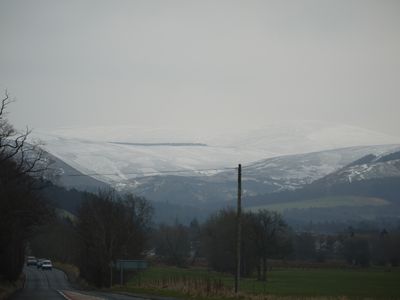 on the way home, we had a stop in Peebles, where we visited Moy Mackay's new gallery.  Her felt pictures are fabulous (if a bit expensive), but you can buy prints of her work. The photo of the gallery was taken at an odd angle ......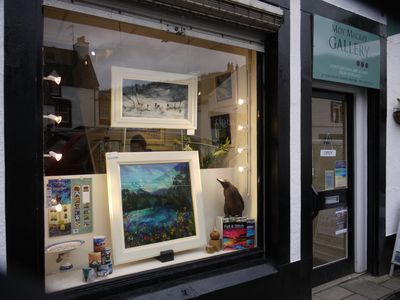 ........because this rather large vehicle prevented my taking a photo from across the road!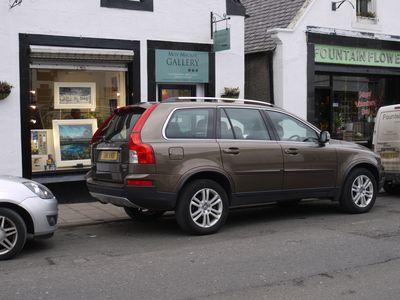 so what did I buy at Ikea?  I wanted  a table top, as Malcolm is going to make a new sewing table for me, based on a similar one that I saw some time ago on Anne's blog  The plan is for Malcolm to cut a hole in the table top, into which I can fit the sewing machine, giving me a very large level sewing table, which should make it much easier to work with large quilts.  We found this bright red table top in the "scratch and dent" corner.  It is ideal, as the highly polished surface will make it easier to manouevre quilts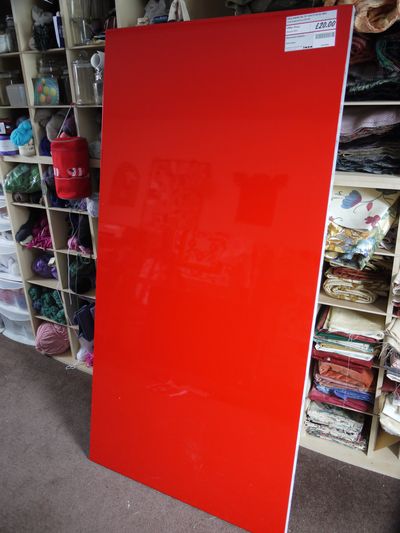 of course that's not all I bought!  I got new mattress covers, some scented candles (but I resisted the tealights!)  funnels and bottles for the flavoured gin and vodka that I made in the autumn ....... and this  fabulous set of tins (could you have resisted them?!)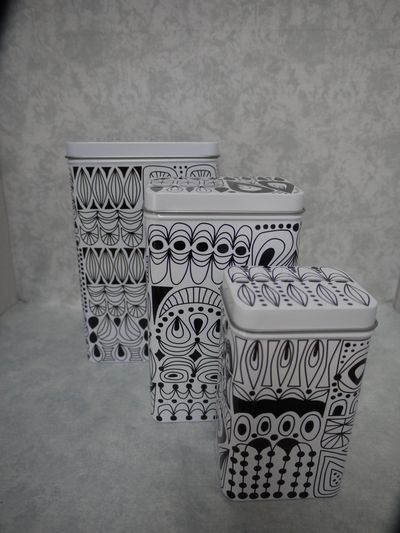 we got back home at 4.15 to a cold house, and waited for the power to come back on ...... and waited and waited.  Malcolm eventually phoned to see what the delay was, and was told there was "a problem"!  Hooray, the power came back on just after five, and I had a rush to get the dinner made, as I was heading out to Abbey Quilters.  We were making Japanese folded patchwork brooches.  Mine looks a bit lumpy because of the pins!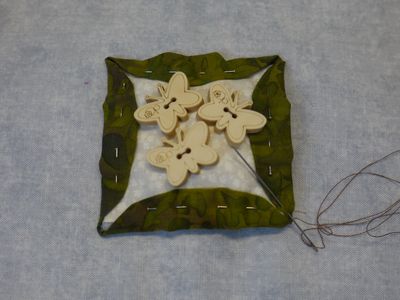 we have started making a group quilt, which we will raffle at next year's exhibition.  I picked these fabrics for my block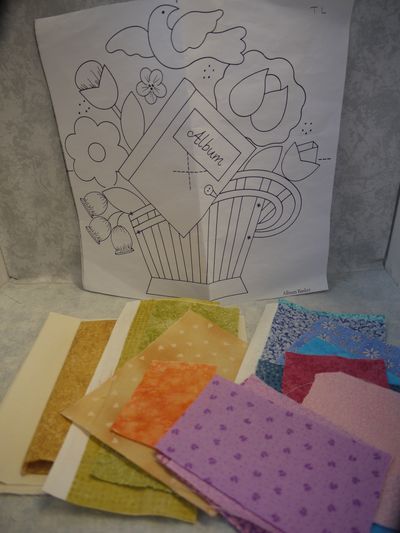 I'll be back tomorrow with the sewing update, but to finish ....... Malcolm was very upset that I wouldn't let him hijack this timber lorry!