I decided it was time for a change, but being technically challenged, I simply picked another Typepad design.  But I did change the subtitle - I hope you like it!
We went to Jedburgh this morning, and stopped to look at the work going on where an unsafe building is being demolished.  The building had been propped up and boarded up for as long as we have lived here.  There were all sorts of battles waged about preserving/demolishing the building ..... and I think things were further held up because of bats!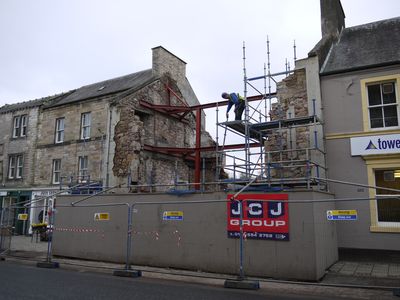 on the way home, we spotted a bird of prey.  I just managed to snatch this shot before it flew off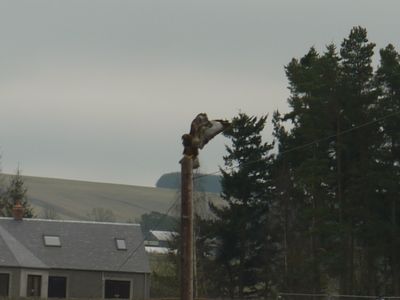 on our way out along the back road, as we drove down the hill past Marian-the-Jacob-sheep-owner's field, I saw a large machine.  Just as I was wondering what it was doing in the field, we both said "Oh my goodness (or something similar), they have demolished the Wicked Witch's house! This was a funny, tall, skinny house which had lain empty for some time.  It just always made me think that there should be an old crone lurking, ready to pounce on unsuspecting children.   Malcolm stopped on the way back, so that I could take photos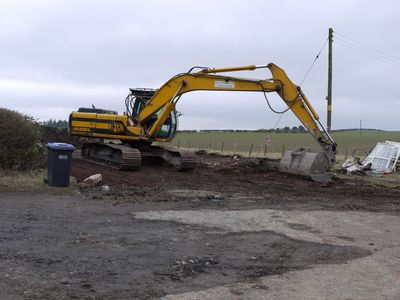 we drove past the house a week past on Sunday, so it hasn't taken long to demolish it.  All that remains are these windows!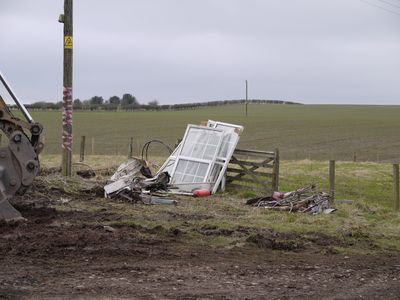 when we were almost home, Malcolm had to stop again, although this time he drove on home and left me to take photos of  ........ donkeys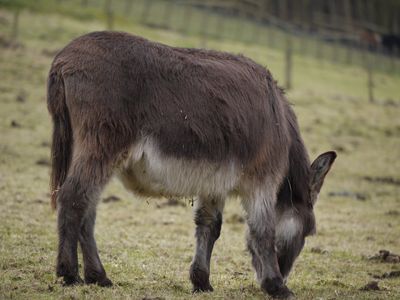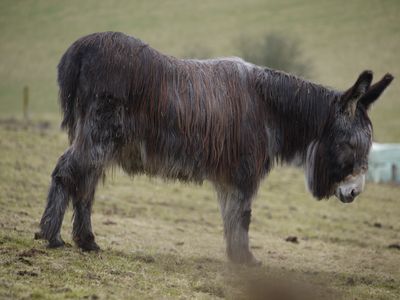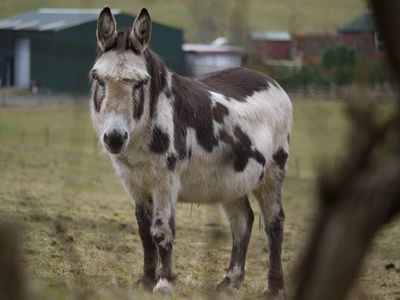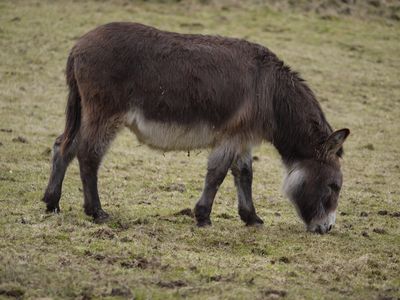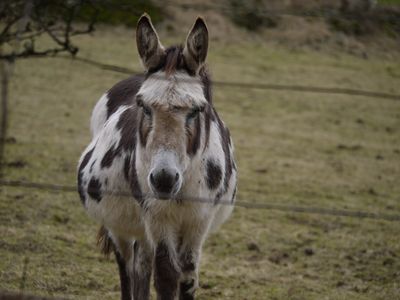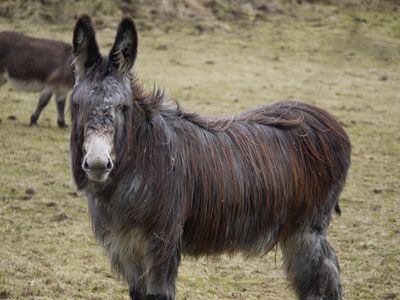 and now, another cute creature ....... Mr Badger is finished!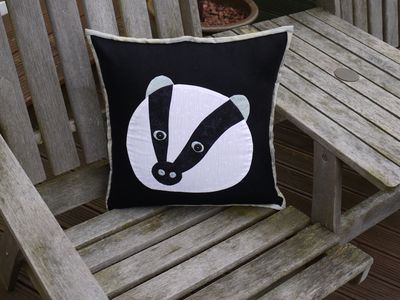 with a lovely textured, silky fabric on the back (one of my 25p curtain samples!)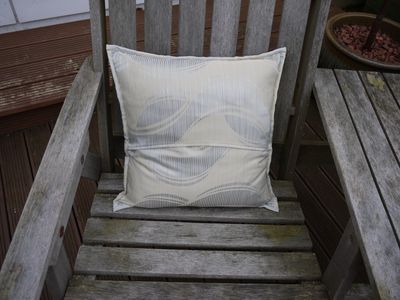 I recently had an exchange of emails with Meredithe about Liberty fabrics.  I confessed to having had some in my stash for quite some time - Malcolm gave it to me for my birthday (that was the year that my presents came from an airport duty free shop, as he was constantly travelling!)  I also confessed to having some beautiful Japanese silk thread, which I bought the first time I went to the Houston Quilt Show (in 2001!)  So perhaps, I suggested to Meredithe, I could combine the two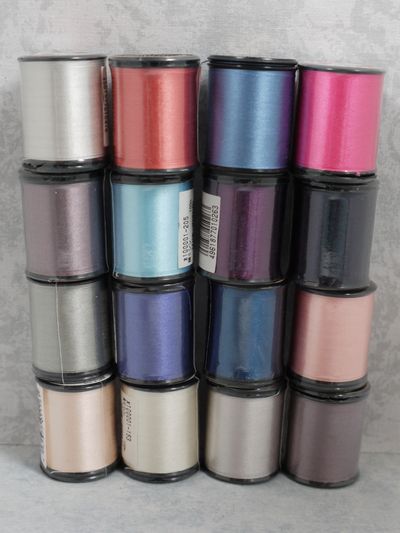 all I have to do is think of a project - any suggestions?