Yesterday morning we parked in front of the Mill, planning to go for a walk along the river, before having a cuppa in the Mill's wonderful coffee shop.  But first we walked over the footbridge to check out this amazing new shop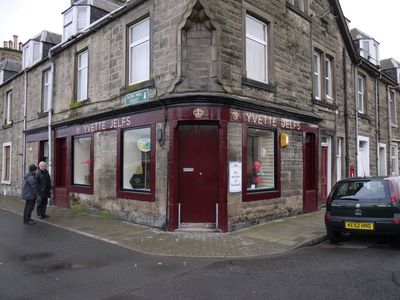 the man that Malcolm is chatting to is the builder who converted the milking parlour into my studio.  He was delighted to hear that I use it a lot, and that the log-burning stove has been a great success.  So what does the shop sell?  Hats ..... beautiful, gorgeous, fabulous (expensive) hats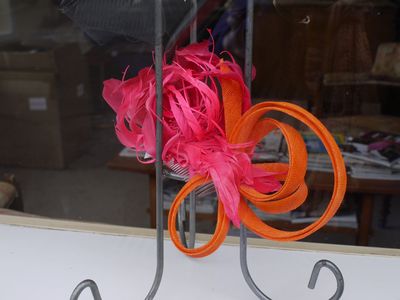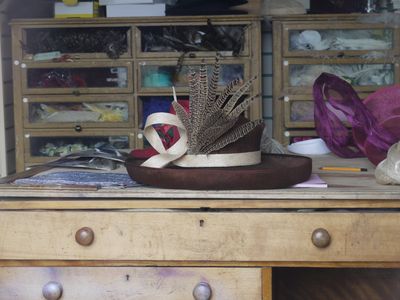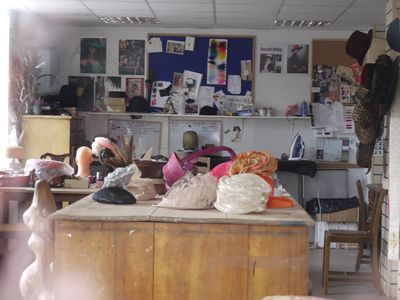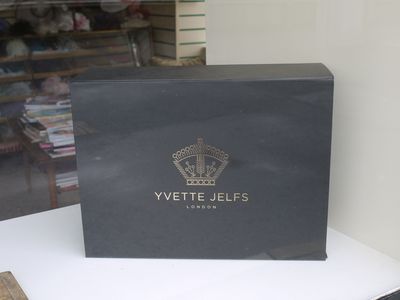 this duck had better watch out, or it might lose some of its feathers to decorate a hat!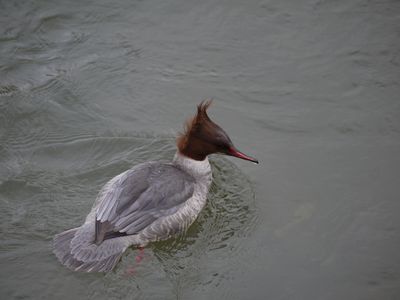 the weather had been better on Saturday, but yesterday there was ice on this puddle ........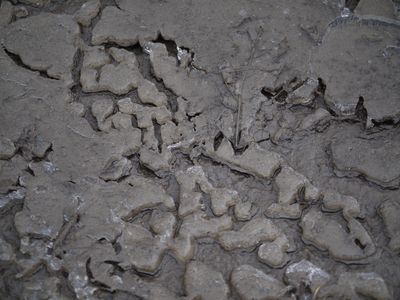 ....... grey sky behind the electrical gubbins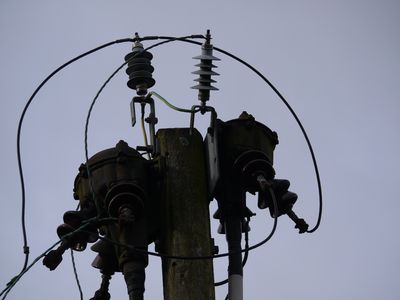 .....and later, a dramatic sky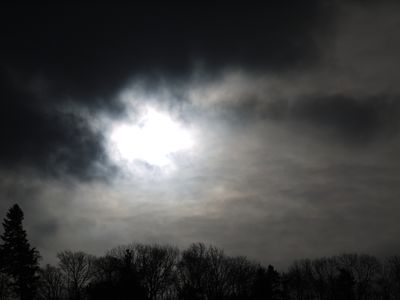 the level of the river has gone down, but some of the houses still have their flood defences in place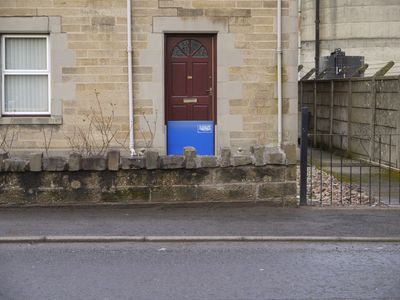 amazingly this little clump of snowdrops has survived - you can see the grass and dried weed stalks on the bank have been flattened by the river, when it came close to flooding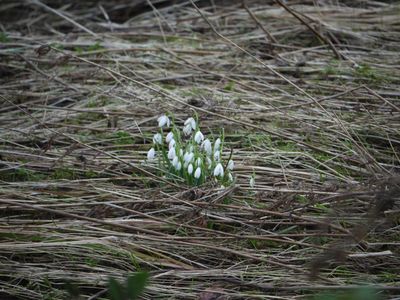 by the time we went for our cuppa, we were decidedly windswept, and glad to get warmed up.  As we hadn't had a scone all week (!) we treated ourself to one of our two-scone lunches - a wonderful cheese scone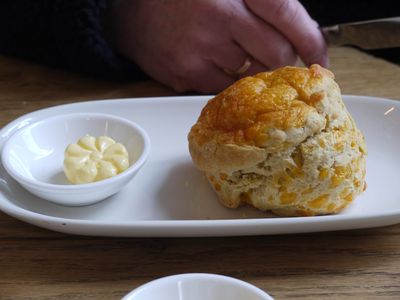 and a very tasty fruit scone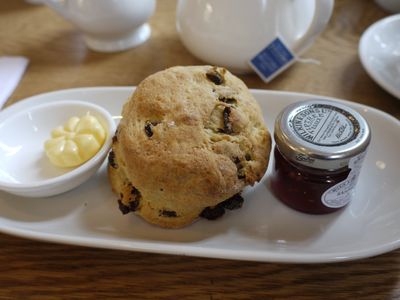 I'll be back tonorrow with the sewing update, but to finish, a silly photo.  In the course of our walk, we passed the civic amenity centre (aka the tip).  We were somewhat taken aback to see a horse ..... until we got closer and saw it wasn't a live one!