Don't worry, I'm not about to show you our national delicacy, but rather my lovely mug, which I was drinking tea from today, when my friend Lorraine came to spend the day in the studio with me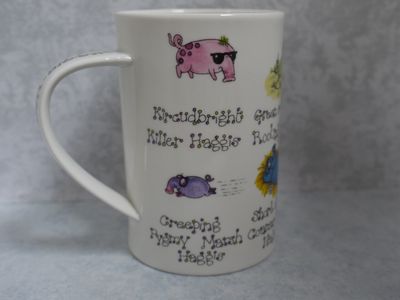 not two ......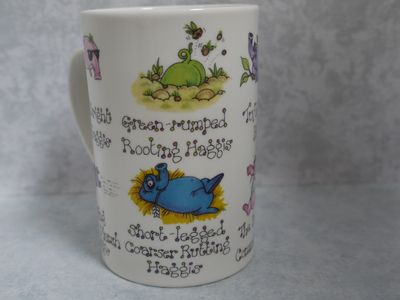 not four ......
not six ........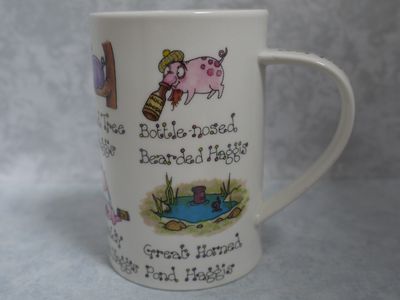 but eight varieties of the little beasties!
and watch out in case this wee one on the inside of the mug bites your nose as you drink your tea!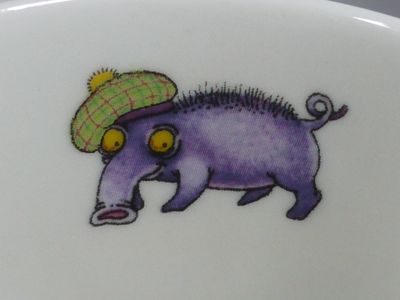 even the handle is beautifully decorated
and best of all ...... the mug was made in Scotland!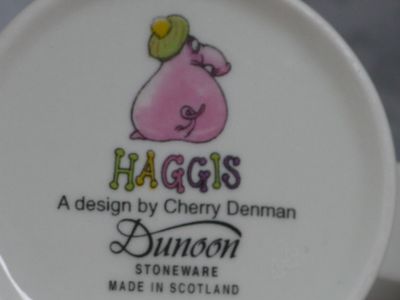 I have been beavering away on the blocks for Leanne's House, and have now completed five of them.  I was talking to Anne on the phone this afternoon, telling her that I have embroidered so many flowers I could do them in my sleep.  Well, she said, why aren't you doing them in your sleep, you're obviously not working hard enough.  To which I replied that when I see her next week, I shall box her ears for her cheek ....... but I shall have to stand on a chair to do that, as she is eight inches taller than me!!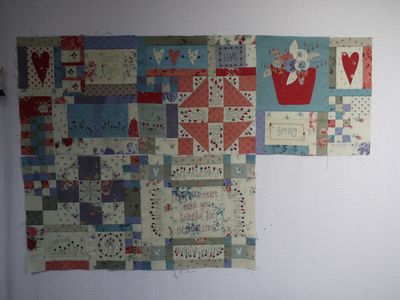 having made a start to the textured applique wallhanging .......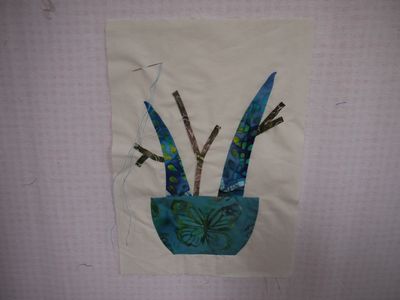 ....... but I decided that I wanted to have bigger flowers on the edges, so I would have to add borders.  I thought I would use a fabric from my stash of small prints.  Do you remember some time ago I bought a bundle of Lynette Anderson fabrics, only to find, when I unfolded the fabrics, that one of them had  ....... cats on it (yeugh!)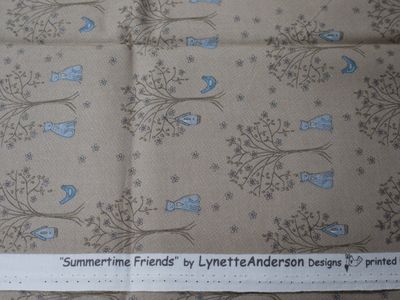 as this is a sample, I was quite happy to use the fabric to add borders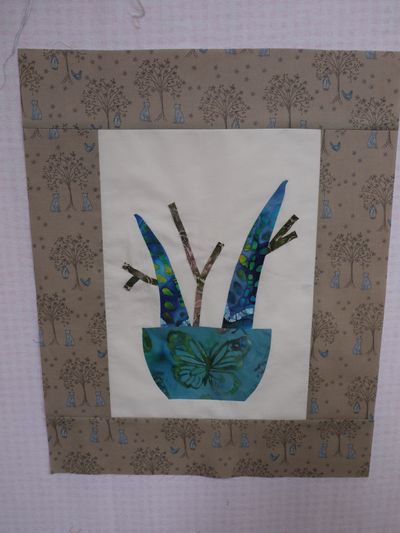 I pinned on the flowers that I have made so far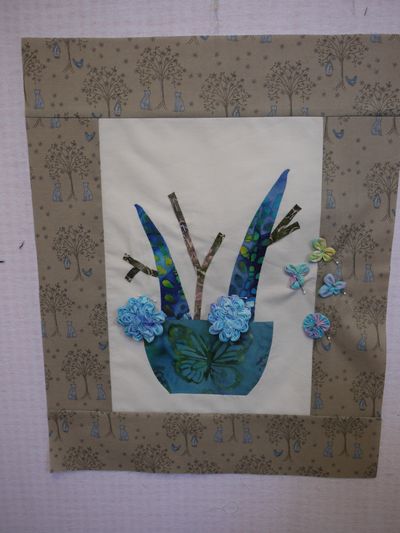 I also cut out the templates for the bird garland, which I have decided to call Lovebirds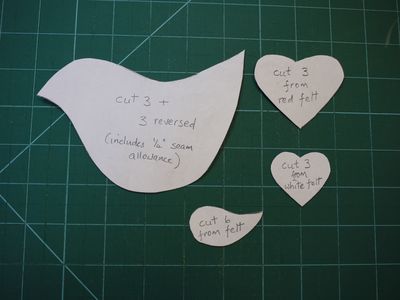 when I went out to close the storm doors on the back doors of the studio ......... sheep!  I hope they are there to have their lambs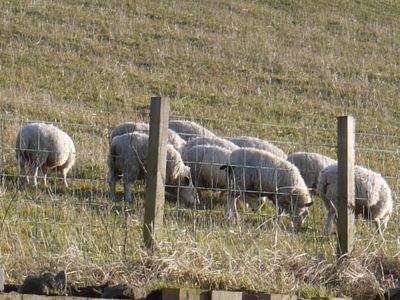 then when I went into the kitchen, I heard rather a lot of noise coming from outside.  A quick look out of the window, and I rushed out of the front door with the camera.  I was so busy taking a photo of the tractor, I didn't notice the girl on the pony on the left!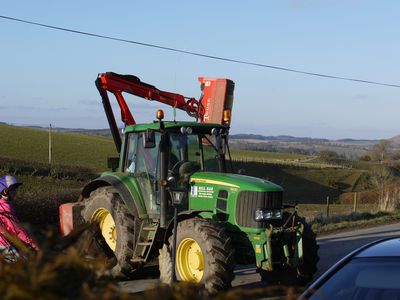 the tractor was cutting the neighbours' rather overgrown hedge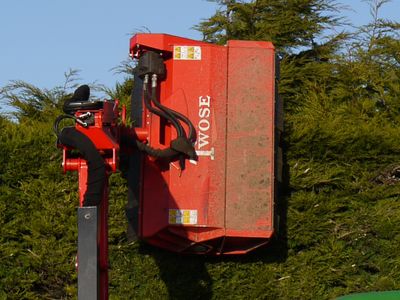 sewing, sheep and a tractor ..... what a wonderful day!!