When we came home from lunch, there was a herdy ewe on the verge just along from the house.  Of course as soon as Malcolm parked, I jumped out with the camera, to find her posing very prettily for me!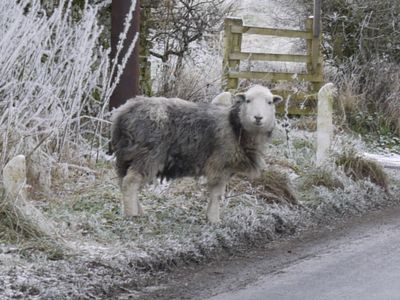 I have to admit that today's lunch has added to the week's sconnage total!  We went to Border Meringues in Jedburgh, where we enjoyed the most wonderful cream of cauliflower soup and a fantastic savoury scone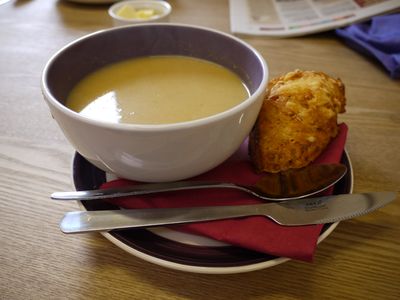 the scone was so good, it deserves a photo of its own!
and you get a little meringue with your cuppa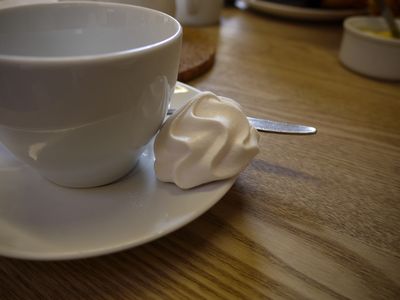 we haven't had any more snow (although lots of the stuff is forecast for Friday), but everywhere was white with frost.  As we drove home I was busy snapping away, and Malcolm even stopped a couple of times (we were on a quiet road with no other cars in sight) so that I could get good photos, especially where there were bands of fog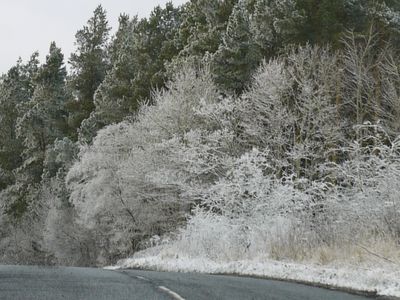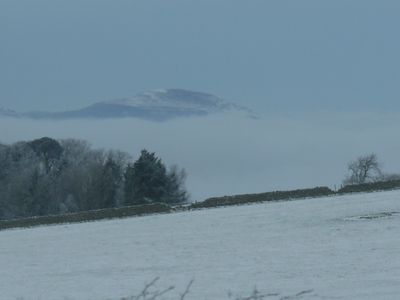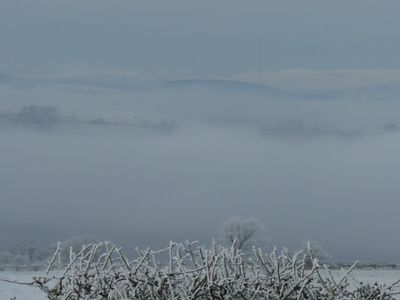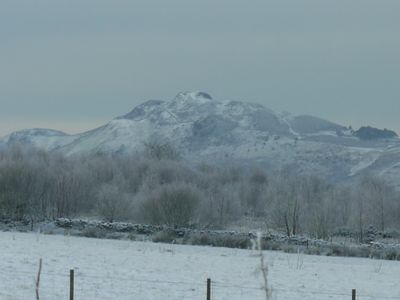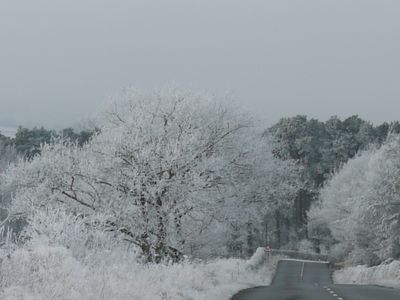 I got sidetracked on my way out to the studio by the amazing shapes of the frost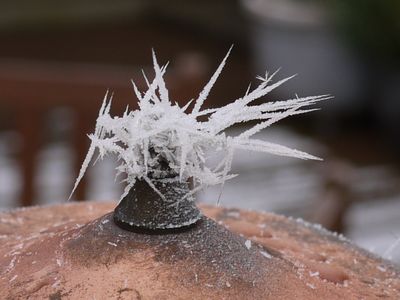 this is the top of a garden lamp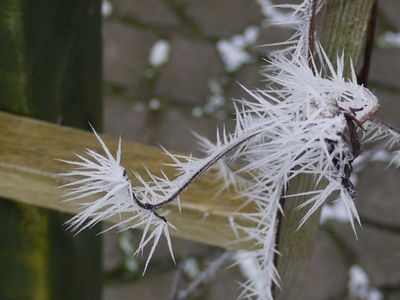 this looks like a thorny plant, but it is just frost on a clematis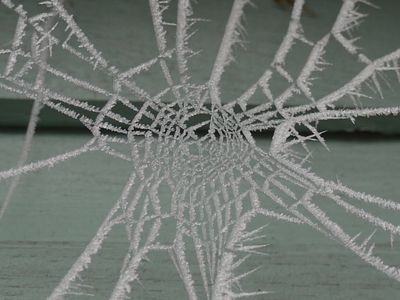 no sign of a spider on this frosty web
this web might inspire a knitting pattern for a shawl
a pretty string of webs on the railings beside the back door
after all the chilly photos, something bright and cheery to end with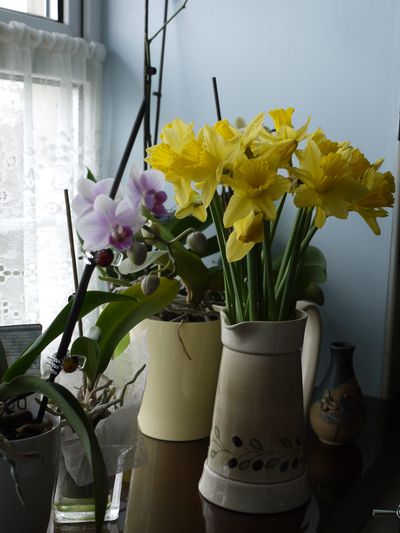 a jug of sunny daffodils on the kitchen windowsill