I am feeling decidedly discombubulated!!  We had a 13-hour flight from Singapore to London, leaving Singapore about 11pm ....... but because of the time difference, we got to London at 5am.  We then had an onward flight to Newcastle, and finally a drive home.  The bags are all unpacked, the utility room has a great pile of laundry on the floor, and there are piles of this and that throughout the house, waiting to be sorted out/put away.
It will take some time to go through all my photos (the joys of digital photography, I took several thousand!) and over the next few weeks I will do an occasional post to share the highlights of our wonderful holiday with you. 
I have already shared with you the fabrics and patterns that I bought, but I realised that I had yet to show you the yarns .....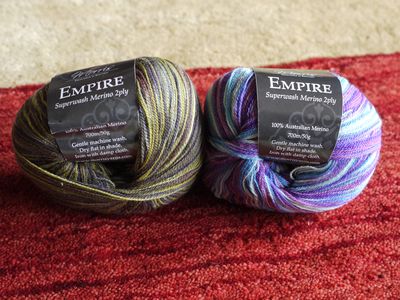 delicious merino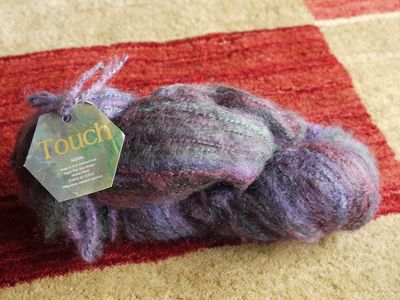 gorgeous kid mohair and merino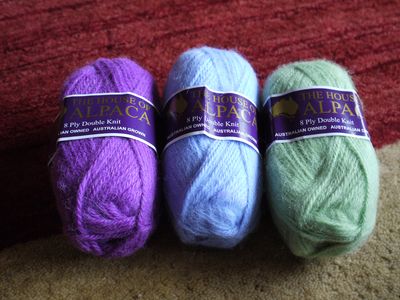 fabulous alpaca and merino
and finally ....... cheap and cheerful acrylic!  I bought this as a kit when we were on our way to Melbourne - I wouldn't normally buy such bright colours, but it just seemed the right thing for holiday knitting.  The pattern is simple, and I will just keep knitting until I run out of yarn.  Although it's acrylic, it is actually soft and cuddly - lovely to snuggle under on a cold winter's night!