It's only the 10th of October, but the shops are rapidly filling up with cards, decorations and presents.  We could hardly get in the door of a shop this morning, as a member of staff was stringing up lights!  When I rule the world (!!) I will ban anything to do with Christmas until December (except for those organised people who make their cakes and puddings weeks/months in advance).  However at Abbey Quilters last night, I had to bend my rules, as we were making felt decorations.  We had a choice of a stocking or a pudding, both adorned with little teddies.  I chose to start with the stocking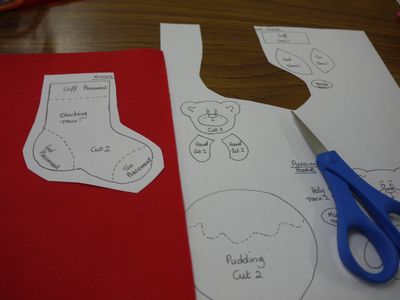 the decorations are made with felt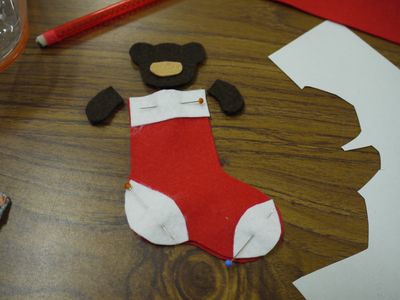 all the pieces cut out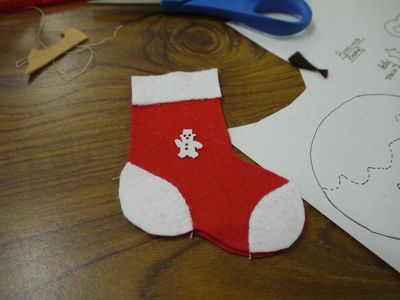 the white pieces stitched in place and a cute little Santa added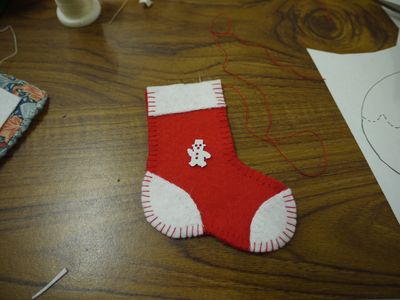 the back and front stitched together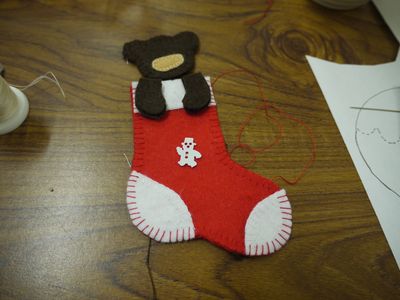 that's as far as I got!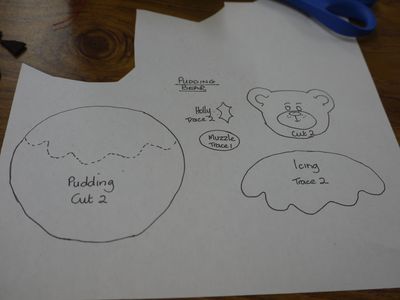 the pattern for the pudding decoration
at the end of the evening, Caroline came over and put a little parcel into my sewing bag.  I asked her if I could have a peek ...... she said no, to wait until I was home before I opened the parcel.  I was squealing with delight when I saw what she had given me.  Thank you very much, Caroline, for the wonderful present!!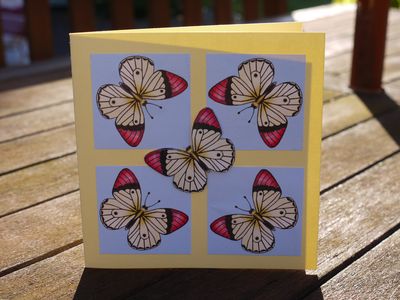 a beautiful handmade card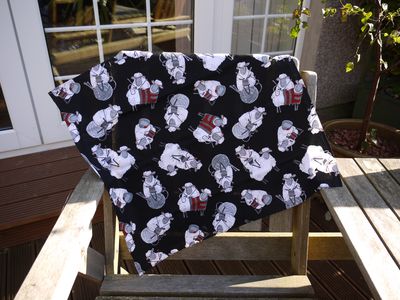 the cutest sheepie fabric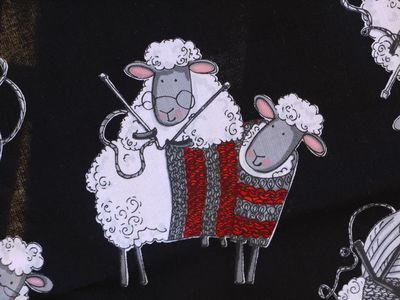 I shall have to make something special to show off the sheep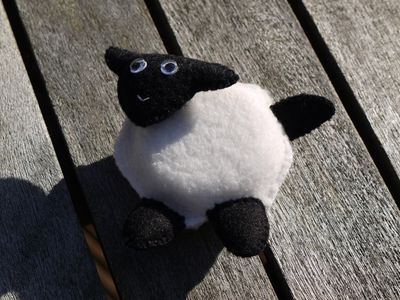 pull the lamb's tail .....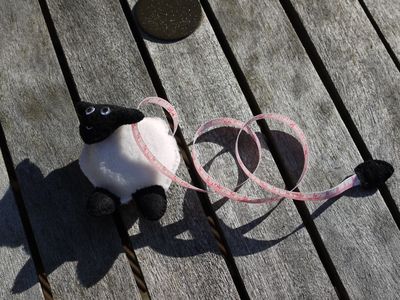 ...... and you can measure your knitting!!
I took the photos of the present out in the garden this morning, making the most of the sunshine, as the forecast is for rain tommorrow.  It's no surprise to me that it is going to rain ....... I am going to the hairdresser tomorrow afternoon, and it always sees to rain when I get my hair done!!