Yesterday, when I was having a quick catch up with Meredithe's blog, she mentioned that she was going to particiate in Blogtoberfest ....... I followed her link to here, to find out what it was about.  It's quite simple - you commit to doing a post every day for the whole of October, so I decided I would join in too.  So here is Day One's post!
We are winding down now at the end of our holiday - by the time we leave tomorrow, we will have been away for five weeks!  So today has been a bit of a lazy day ........ I did most of the packing this morning, then we headed out to the shops (again!)  We decided to try out this new place for our morning cuppa - it looked just like a coffee shop at home, with cakes and scones in the window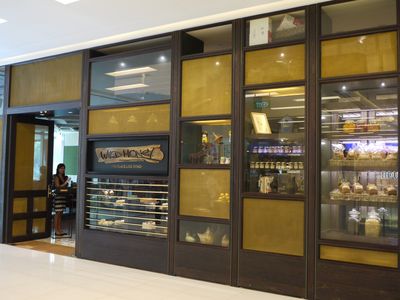 Malcolm decided that he would have tea for a change, and we both chose to have a pot of assam tea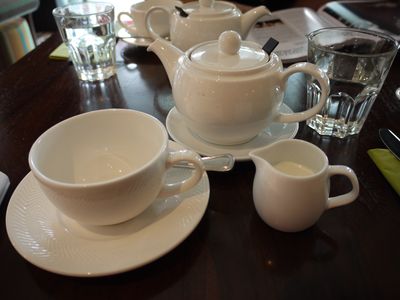 we haven't ordered too many cakes to have with our morning cuppas (!), but we couldn't resist a scone with strawberry jam and cream, and a French lemon tart (as usual we had half each)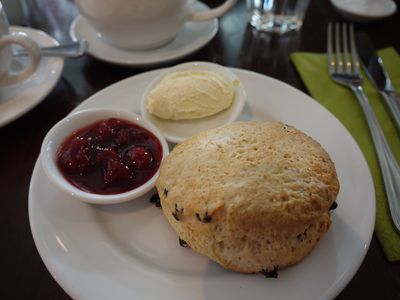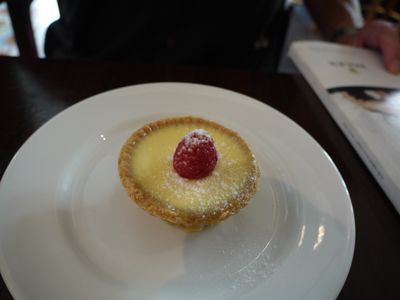 I'm not likely to ever drive a Ferrari - but I could have the next best thing ........ Ferrari driving shoes!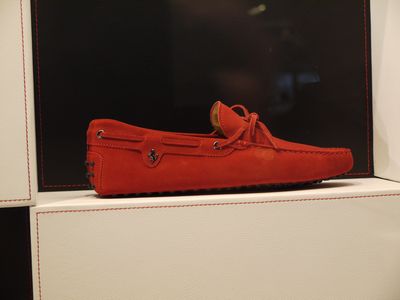 this afternoon, we went to the cinema, to see "The Cold Light of Day", with Bruce Willis and Sigourney Weaver.  The funny thing is that they are both probably best known for running about fighting while wearing a vest (in the Diehard and Alien films ).  We enjoyed the film, and then headed to The Hard Rock Cafe, intending to have dinner there.  However, we paused to look at the menu before we went in ...... and changed our minds, as it has got very expensive (for what it is).  So instead we went to my most favourite  place in Singapore to eat (we were going to go there tomorrow for lunch)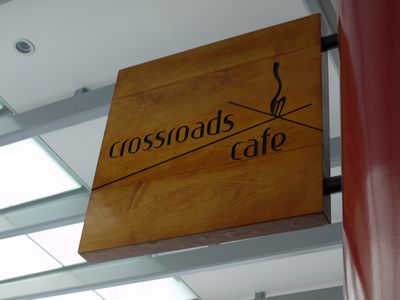 as the name suggests, it's at the crossroads formed by Orchard Road and Scotts Road - it is said that if you sit there long enough, everyone you know will pass by ....... maybe I'll stay on to see if that's true!!  As it is actually part of the Marriott Hotel, the wine list has ridiculous prices (I think the cheapest was £40!), so Malcolm settled for a beer, and I had an iced lemon tea (the little jug has syrup in it, should you wish to sweeten the tea)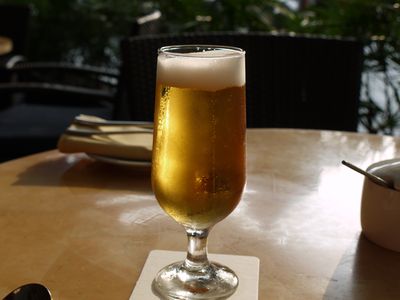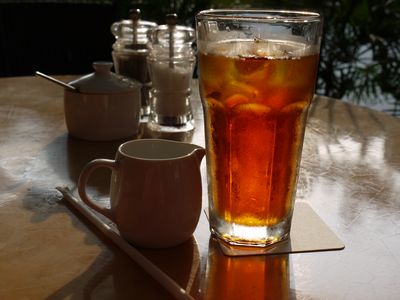 there was no difficulty choosing what to eat - we both had nasi goreng (Indonesian fried rice)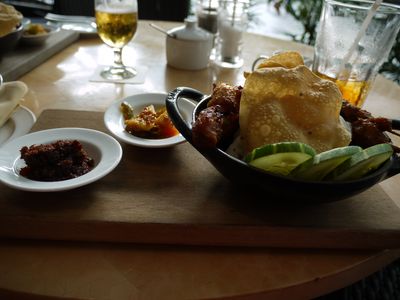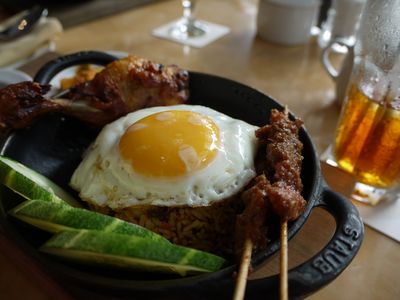 So after five weeks of celebrating our birthdays .... hooray, it's finally my birthday tomorrow!  We don't leavr for the airport until 6pmm, so there may be a little birthday lunch to round off what has been the most marvellous way to get over the shock of turning sixty!!