This morning saw us make our first journey of this trip on the MRT.  Despite the fact that so many people travel daily, the stations are always spotless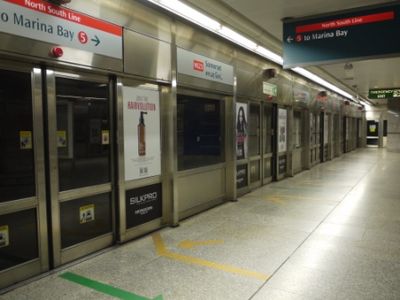 we travelled just after the morning rush, so the station was quiet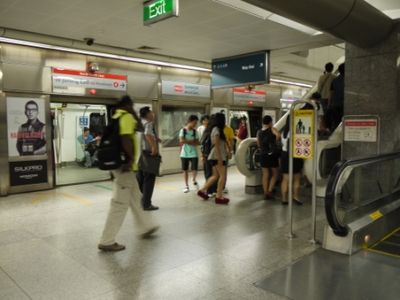 we indulged in a little bit of window shopping, then stopped for a welcolme cuppa (English Breakfast tea for me!!)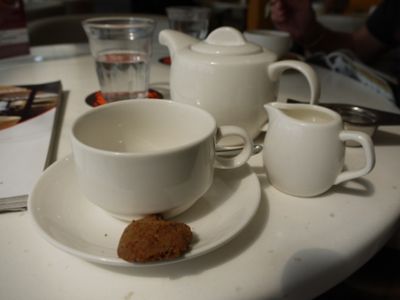 our next stop was here .......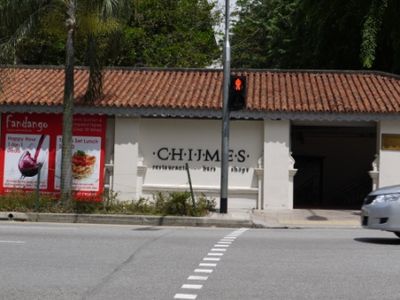 ........ which may not look very interesting - but click here to read about this amazing complex, which for many years was a convent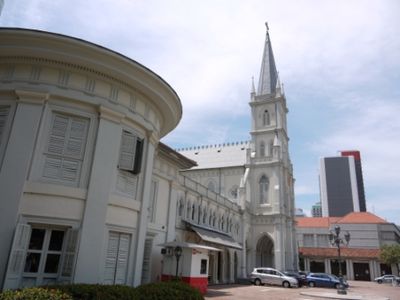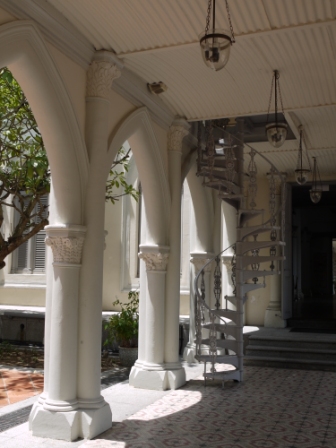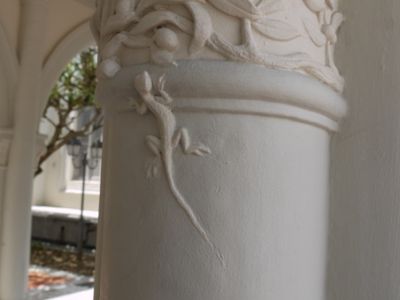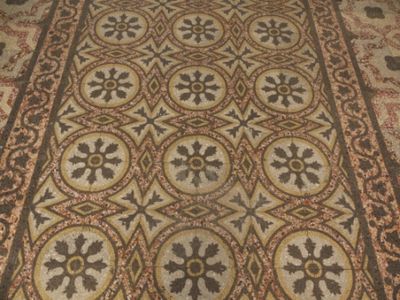 then it was on to our main destinattion of the day, the world famous Raffles Hotel (this isn't the main entrance - I meant to go round the front and get a photo after lunch, but I forgot!)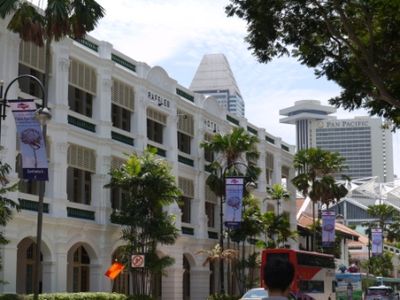 we had lunch in the Long Bar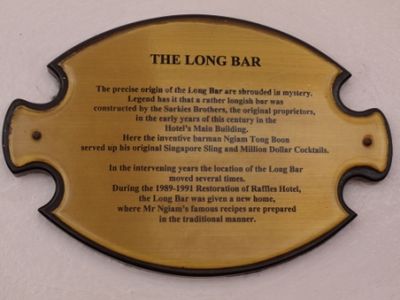 where there is a tradition that when you eat the nuts you throw the shells on the floor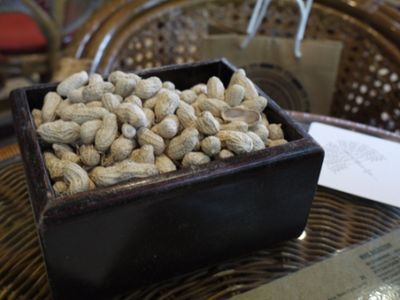 of course, we didn't just go there to eat, but also to drink Singapore Slings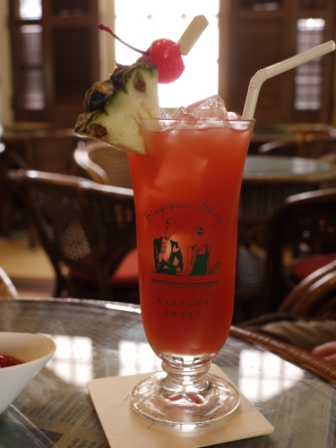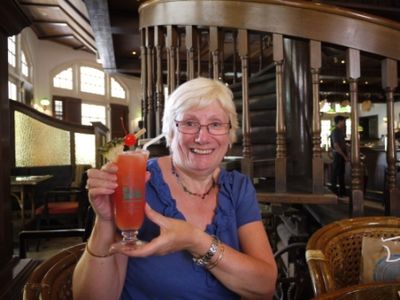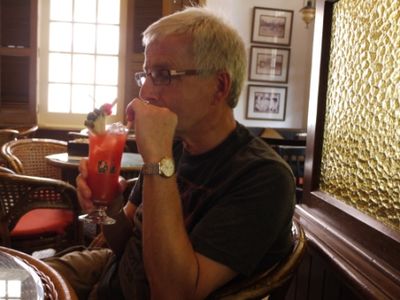 the food is wonderful ...... we ordered two dishes, then had half each - chicken satay with peanut sauce and mini sliders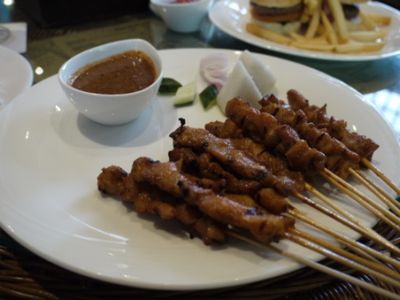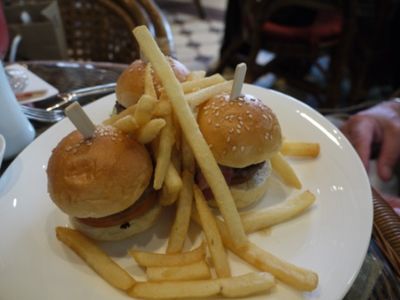 after we had eaten, Malcolm had a glass of beer (and I may have had another Sling!)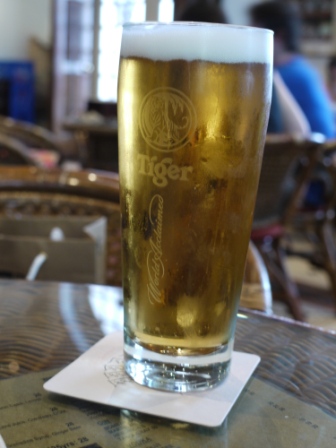 this man looked as if he would have fitted right in back in the heydays in the 30s, so I changed to B&W for a quick snap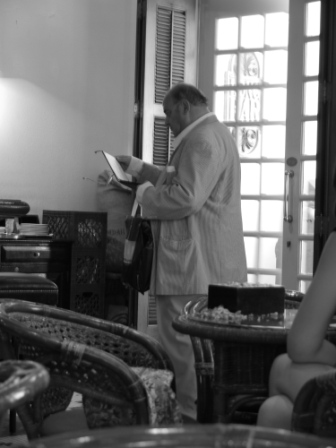 we had a wander round the hotel, admiring the architecture .......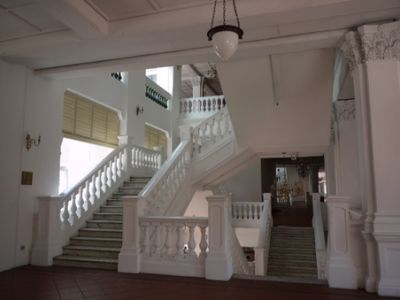 the eye-wateringly expensive shops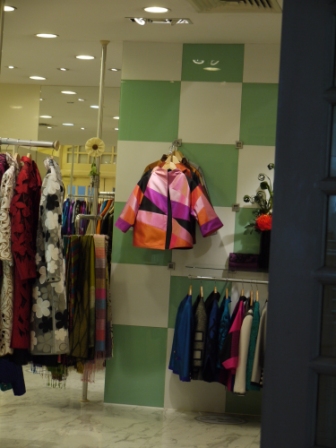 and the beautiful lush courtyards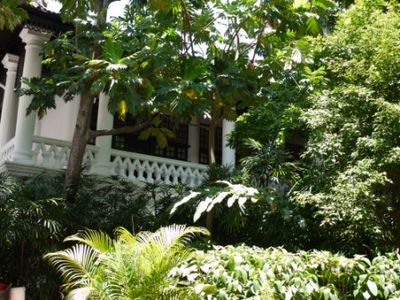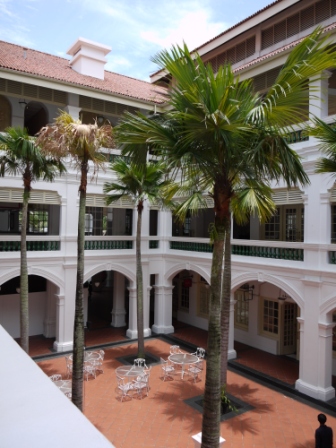 wouldn't it be wonderful to have a wedding or a special celebration in this pavilion!
as we wandered back through yet another mall, we managed to resist the chocolate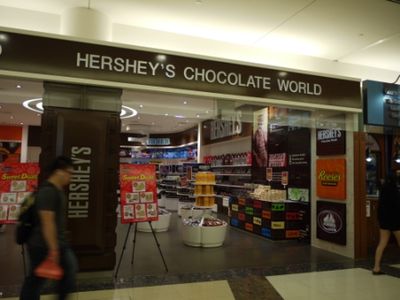 and the pretzels
but we succumbed to pistachio icecream for Malcolm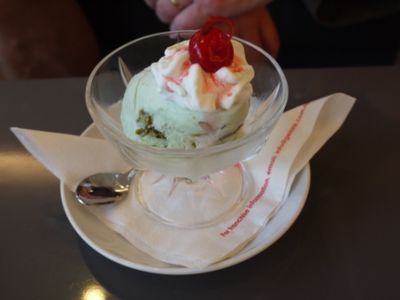 and a soda float with passion fruit syrup for me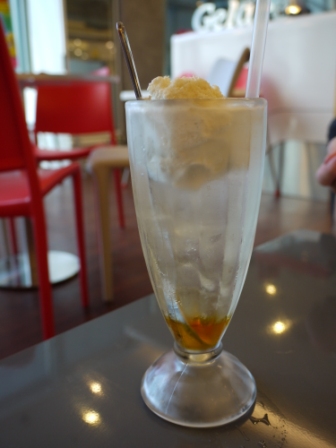 then it was back to the apartment and a relaxing, cooling swim
to finish ....... this is a non-discriminatory, equal opportunities blog (or something like that), so as we girls had our eye candy yesterday, here is one for the men in our lives (except she is just a poster, not a real live gorgeous creature!!)