Our apartment looks down onto Orchard Road, and the building directly across from us looks a bit grey and boring through the day ....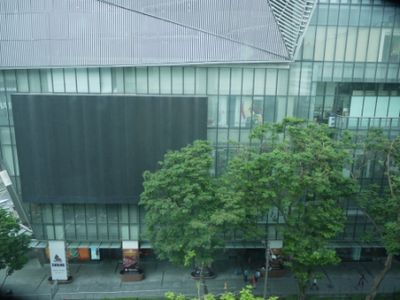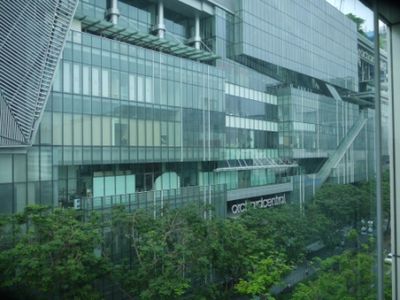 .......  but at night it comes alive with colour!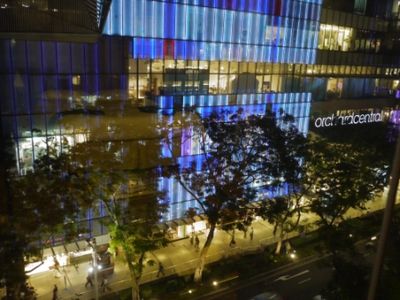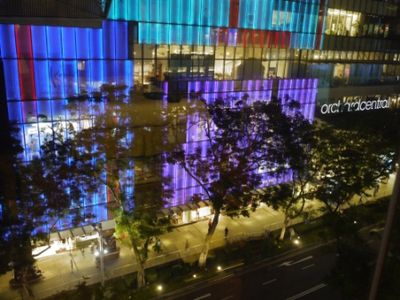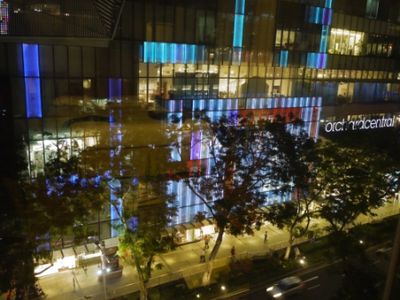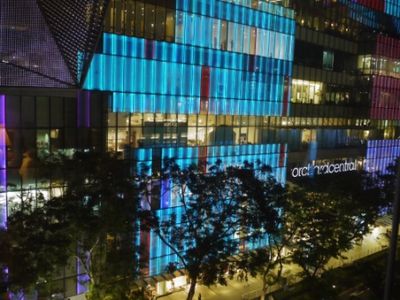 these wonderful trees provide welcome shade from the heat of the sun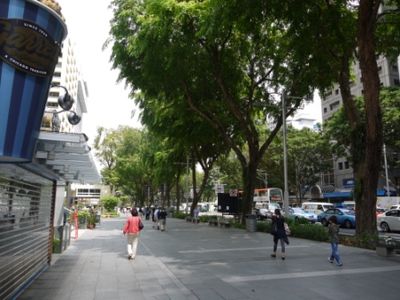 although these two warriors in front of the Hilton Hotel don't seem to be affected by the heat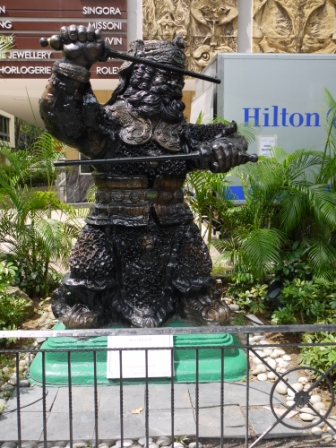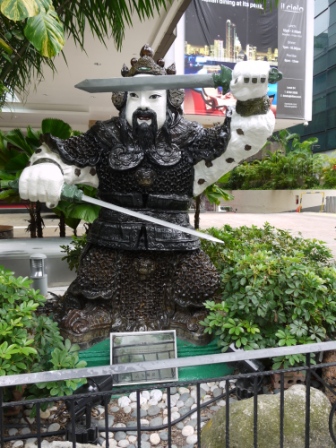 althhough I would never actually buy any of this stuff, I do enjoy window shopping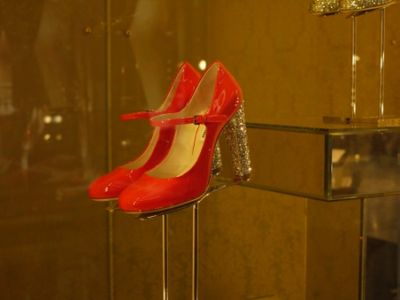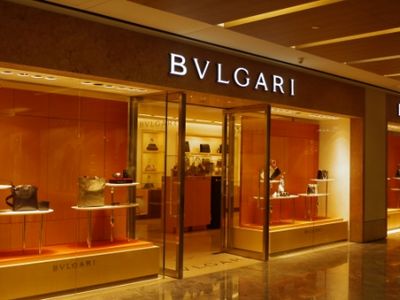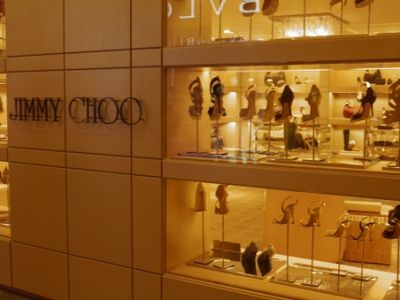 but if I had been shopping in all these wonderful shops, then I might want one of these cars to take my goodies home in
and if I needed a handsome companion ....... when we were heading back down Orchard Road this afternoon, I saw Malcolm look somewhat startled when he looked in the open door of Abercrombie and Fitch.  He had thought this was a mannequin ........ but no, it was a real live red-blooded male, who, as soon as he saw my camera, posed and smiled for me ..........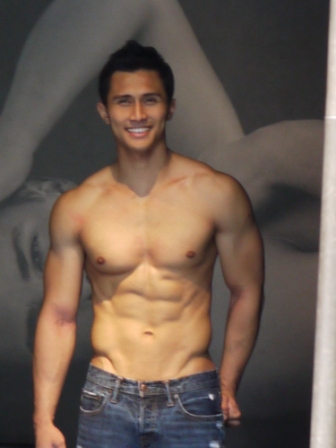 ps - Malcolm says I have to stop kissing the screen!!