When I arrived home this morning, I was decidedly out of breath after sprinting running walking quickly down the last leg of my walk.  Malcolm had assumed that I was gossiping blethering having an erudite and intellectual conversation with a neighbour.  So why was I late home ....... because of this gorgeous deer!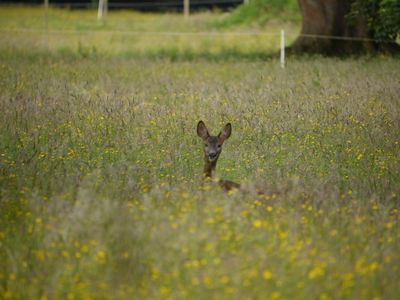 I was so glad that I had put the big lens on the camera, and was able to zoom in, as she stood there keeping a wary eye on me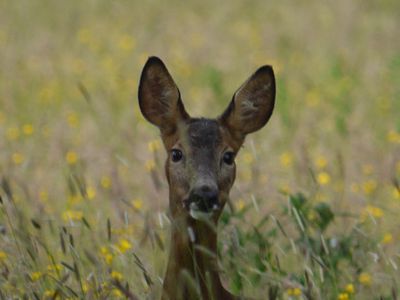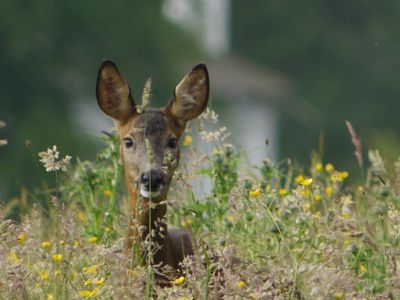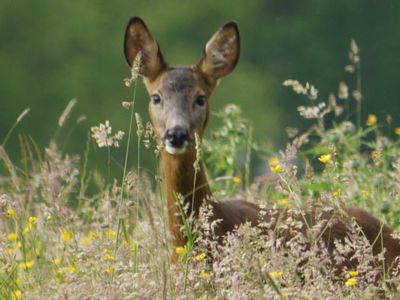 I spent quite a long time just standing watching her through the camera ........ her ears kept twitching as flies buzzed round her.  It was only as I resumed my walk that I realised that I had been so engrossed that I had been standing in the middle of the road, on a bend ....... so it's just as well there is hardly any traffic at that time of the morning!!
At patch'n'chat this afternoon, Anne S had just finished this very striking quilt top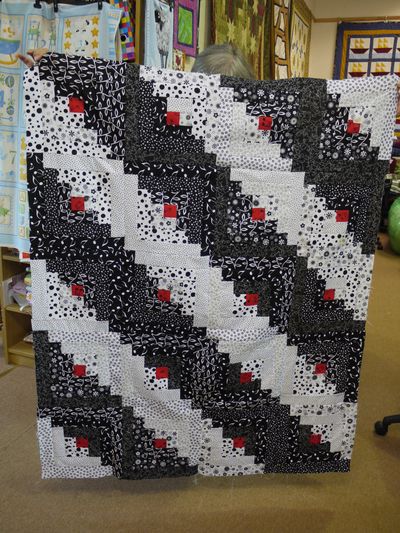 Katy was working on another miniature quilt (when she wasn't showing off the latest photo of her adorable new grandson Aaron)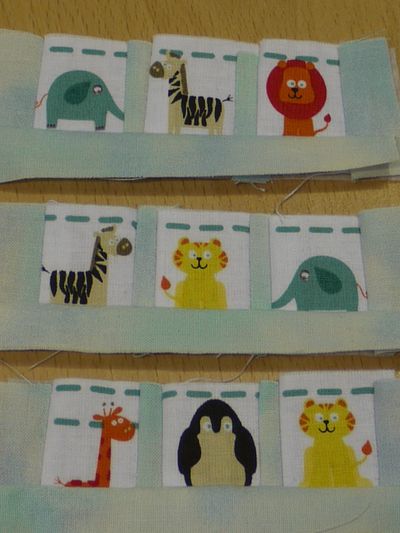 Maureen was somewhat concerned about hanging this stunning peacock wallhanging in her home, as she had been told that it was unlucky to have anything to do with peacocks in the house (my Mum believed that).  But then she was told that it would be fine as long as she hung it next to a door, as the bad luck would be reflected back out the door ........ aren't we funny with the things we believe!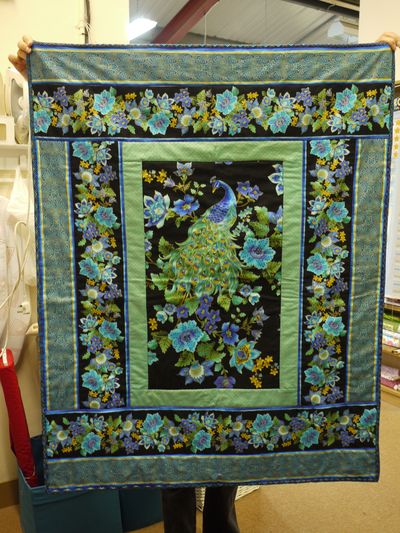 Annette wasn't in the shop today, so we were concerned about our Friday afternoon cake ...... but she had left us a delicious dumpling, and some of her daughter's wonderful shortbread biscuits.  For once I was good, and only had a piece of dumpling despite being twice offered the biscuits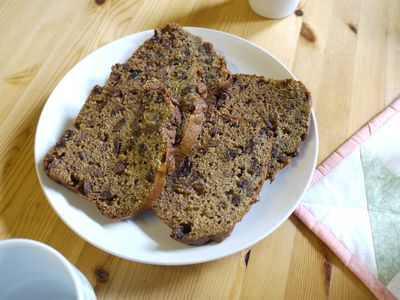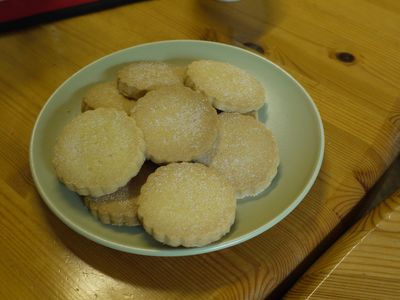 It's Abbey Quilters exhibition next Friday and Saturday, so over the weekend I will be sorting out my entries, making sure that they are all properly labelled and writing out the information cards.  I will be helpingto  set up the exhibition on Thursday, then undertaking various duties on Friday and Saturday.  However, Malcolm won't be at home missing me, as he will be in Aberdeen ...... I'll tell you all about his trip next week!
I'm not going to mention the weather, but simply hope that you all have a good weekend ........ I shall be bottling my first attempts at fruit vinegar!!  Love Anne