Just a quick post tonight, as I am a bit tired after a long day out! I also had a busy time at Anne's - so busy that I didn't take any photos. It was a wrench to hand over Lilly Pilly ...... but I still have the pattern, and fancy doing it in stark tones of grey, or in my favourite autumn colours. I helped Anne to make up the Lilly Pilly kits - there has been so much love for it every time I post photos, I am sure she will sell them all. To ease the pangs, I came home with this new pattern - as you can see it is by the same designer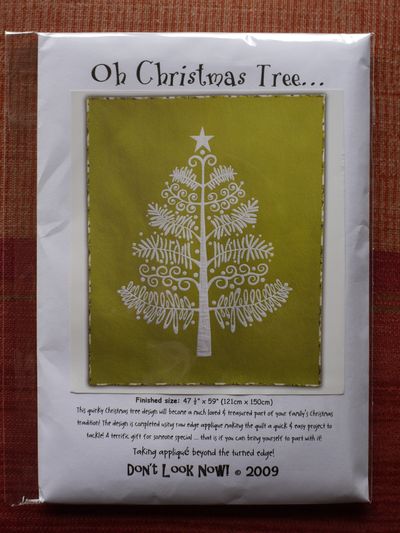 I am going to make it in these fabulous linen fabrics, with the spotty one for the background and the cream one for the tree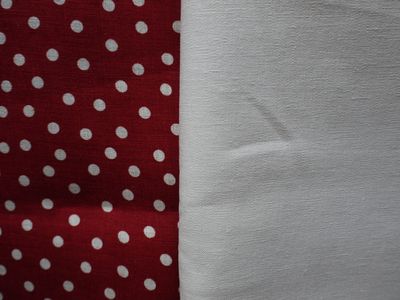 I also got the fabrics to finish the "Night before Christmas" wallhanging. The pattern shows the quilt worked in red and white Christmas fabrics, but as Anne didn't have a wide enough selection of these, we chose instead these red, white and green fabrics, which will give the quilt a lovely fresh, lively look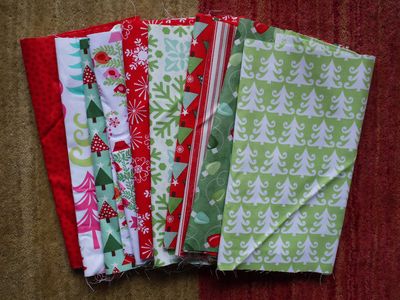 I did get a little bit of sewing done today, handstitching the binding on my block keeper. I have to apologise to Lucie , who designed the block keeper, as I forgot to give her a mention up to now! She is a longarm quilter, and is going to be quilting the "Life is Beautiful" quilt top (the one that I pieced and appliqued, and Anne did the stitcheries) I am looking forward to seeing it finished!
For those of you who requested to see Stuart in his kilt ....... I have passed the request on to him, and he will have a look for a photo!
It's a grey rainy evening, so I think we will have another sunny photo from yesterday's walk to finish!