....... I think Malcolm should start building an ark!  If we get any more rain I shall start collecting animals two by two - except for slugs and wasps!!  However it wasn't raining when I went out for my morning walk - although it was very humid.  After my nefarious plan to acquire logs from the neighbour's pile, this morning I coud have come home with a wheelbarrow and spade, left out by Farmer Jim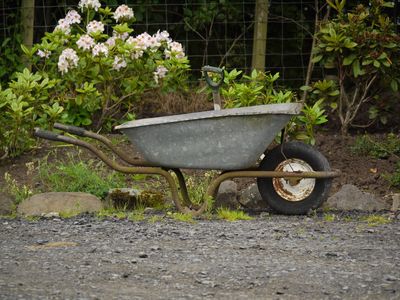 this plant growing in the verge always reminds me of triffids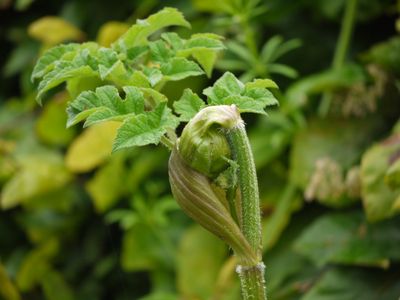 will it open and lash out at me?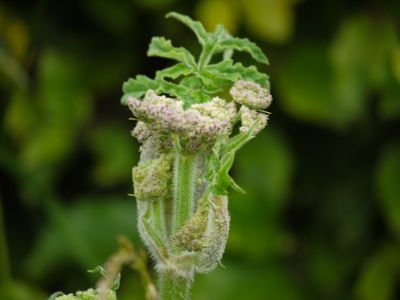 no - it opens into a pink flower, which fades to white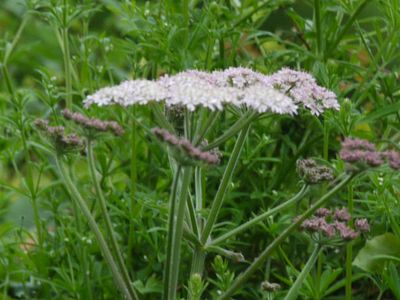 usually there are lots of cranesbill geraniums in the verge, but this year there are very few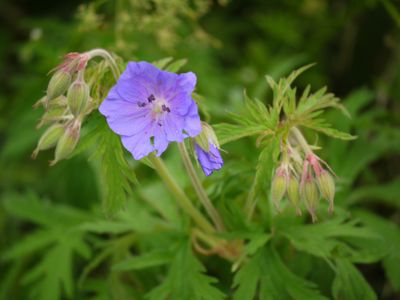 there is also very little common (purple) vetch, and virtually no yellow vetch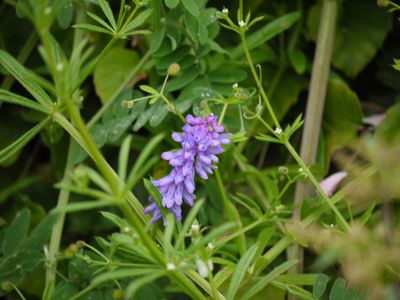 I had the big lens on the camera this morning, and you can see from these three photos of the Waterloo Monument, what a difference it makes ..... especially as the small lens wouldn't even pick up the tower on the skyline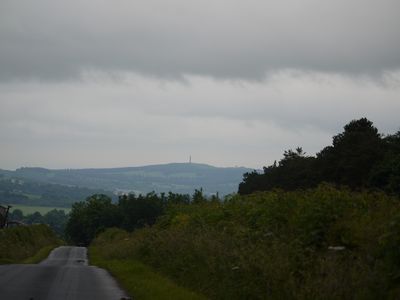 standard setting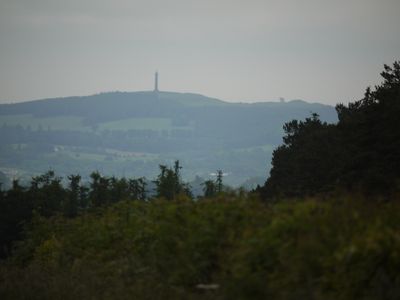 digital zoom on
digital zoom plus fully extended lens
I have decided that this Jacob's ewe now recognises me, and enjoys peeking through the bars of the gate to have her photo taken!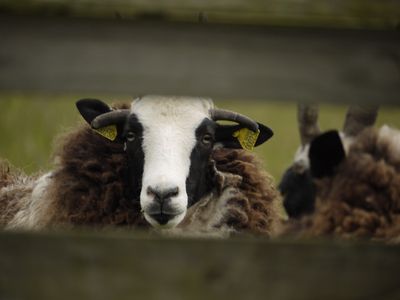 In the field on the other side of the road, although the lambs are getting big, they still like to snugggle in to mum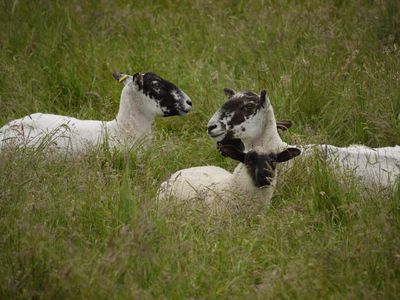 this ewe looks most unhappy to have been shorn!
Just before Woolfest, Tracey organised a swap, inviting both those who were going to Woolfest, and those who weren't, to sign up.  She then paired an attendee with a non-attendee, so that those who went could buy a little something to give those who didn't, who would send a little something in return (phew, that was a tricky sentence!).  My swap partner is Ali, and I was delighted to receive her parcel this morning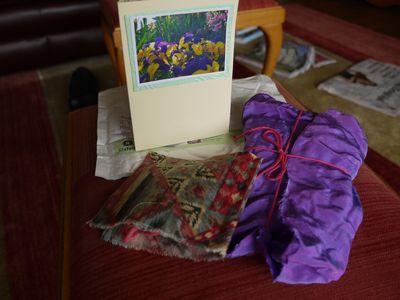 I opened the fabric on the left to discover this fabulous felt cupcake picture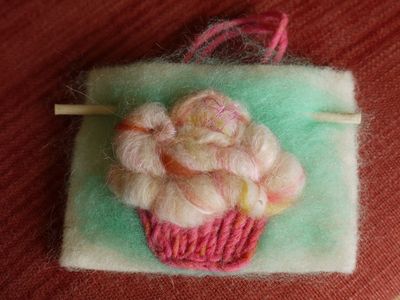 then the other fabric unwrapped to reveal a colourful crochet flower and  amazing crochet butterfly, which has a needlefelted body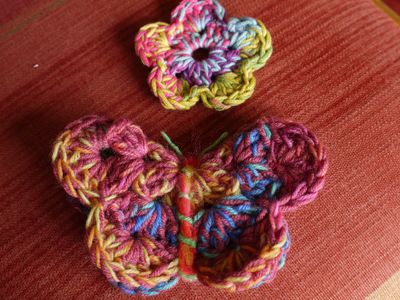 the butterfly is doublesided, so can stand up, although Ali suggested that I might like to use up some of my much-loathed invisible thread to have it "flying" in the studio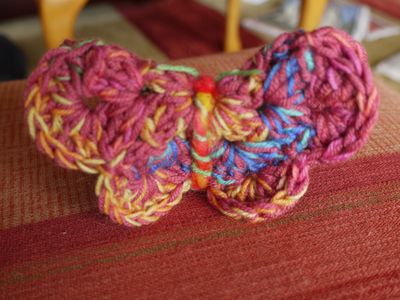 as soon as I know that Ali has received her parcel from me, I will show you what I sent her.
As I look out of the window as I type this ....... yes, it is raining again, and the weather forecaster on tv is painting a picture of rain, rain and just for a change, some more rain!  Andy Murray is playing at Wimbledon ..... I shall be exhausted by the time the match finishes - whether he wins or loses I think I shall have to lie down in a darkened room with a cool cloth on my forehead to recover!!
To finish - a cute bunny photo - taken at full zoom, so slightly fuzzy!