I had to turn back early again this morning when I was out for my walk, as the rain got steadily heavier, so the only photo I took was of this forlorn ewe, looking very miserable without her woolly coat!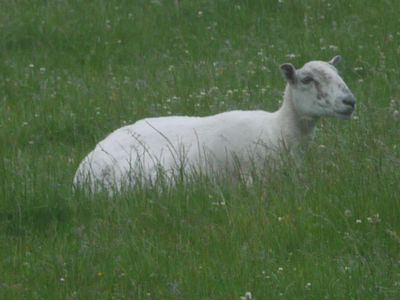 At patch'n'chat this afternoon, Anne S. had a present for me, that she and her husband Bobbie had found in a charity shop while spending a very wet week in Yorkshire. As soon as they saw this book, they thought of me ....... so now I should be able to identify wildflowers all over the world
it is beautifully illustrated and brim full of information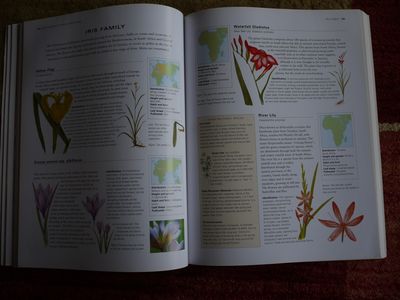 Don't tell Malcolm, but I bought this super new magazine this afternoon ...... not so much for the bags, as I have one two three books on bags, but I want to make these birds
and I know I have some ultrasuede in my stash, so these flowers are definitely going on the to-do list!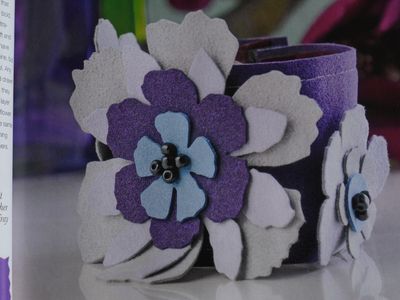 today's cakes were Annette's light-as-air cupcakes - some people (who, me?) might have eaten two!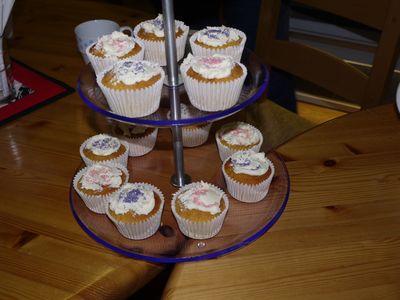 I have put my lovely crochet butterfly from Ali in the studio.  You can't quite see in the photos, but it just landed on a branch above my big felt flower.  If you pop over to Ali's blog, you can see the rest of the things that I sent her that I forgot to take photos of!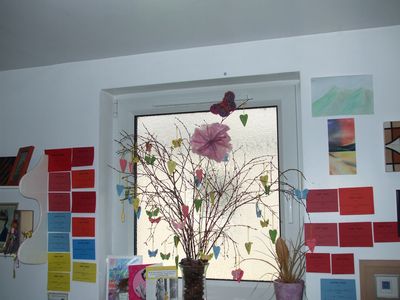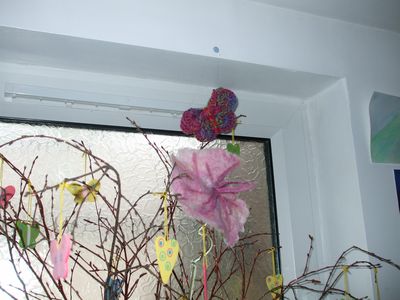 I can hardly concentrate on typing this, as Andy Murray is playing his semi-final against Jo-Wilfried Tsonga ...... it's on-the-edge-of-the-seat stuff!!  We have both finals to look forward to over the weekend, but no doubt I shall be sewing and knitting as well.  Love Anne