....... if it wasn't firmly attached to my shoulders!!  After giving you a preview of the Common Riding, with Michael in his finest riding gear - I completely forget to post the photos that I took of the ride through the town on Saturday!!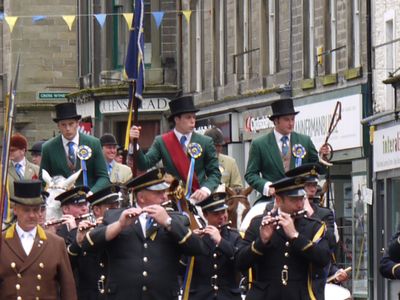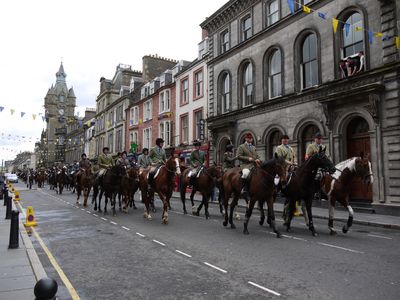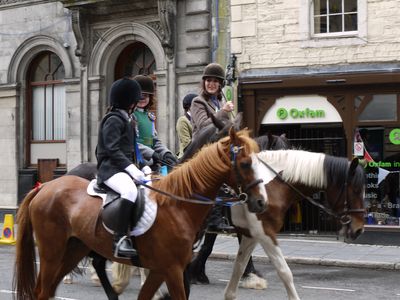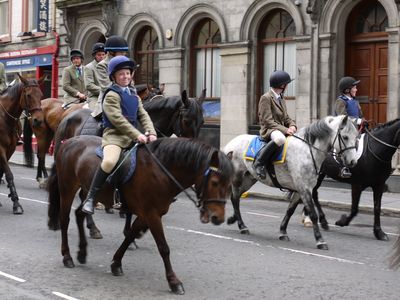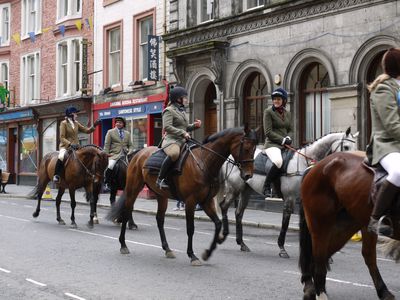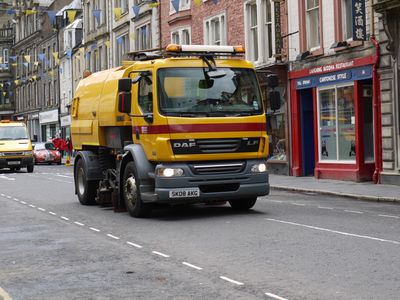 the road sweeper is a necessity after all those horses!!
Must dash, as it is Abbey Quilters tonight.  It is the last meeting before the summer break - the dreaded AGM.  I shall be hiding in a corner, as I don't really want to join the committee - I simply have too much sewing to do at the moment!