Normally we don't vary from our routine when there is a public holiday ...... but as today is a very special holiday, for the Queen's Diamond Jubilee, we decided to do something different!  But first, I got up as usual and headed out for my walk.  I put the big lens on the camera, which meant I could take photos such as this one, of a black sheep some distance away in the field across the road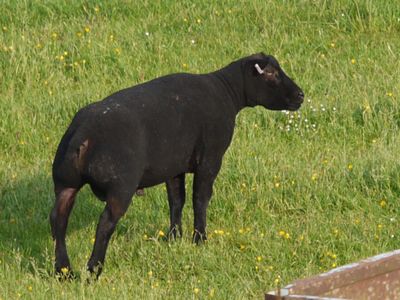 then there were these cows, two fields away at the bottom of the valley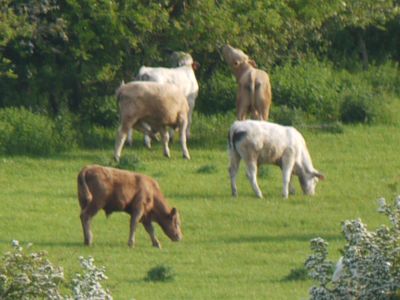 I never tire of taking photos of the Mintos and the Eildons, as the views change so much with the different seasons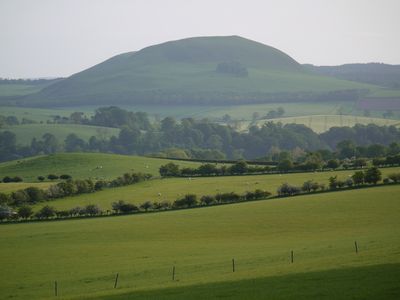 These sheep were tucking into the lush grass, in a field which hasn't been grazed for some time!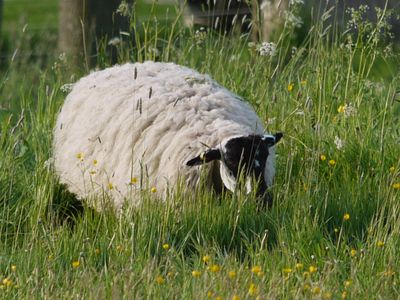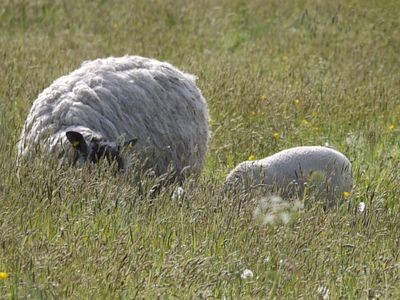 I just managed to snap this fox as it dashed down the field - but I couldn't see what it was carrying
So, where did we go for our "jubilee jaunt"?  All the way to Hawick!  One the the woollen mills has just opened a cafe and shop.  Malcolm had checked it out last week, and said it was a super place.  We parked in the supermarket car park, popped in to buy the papers, then walked along the river to the mill.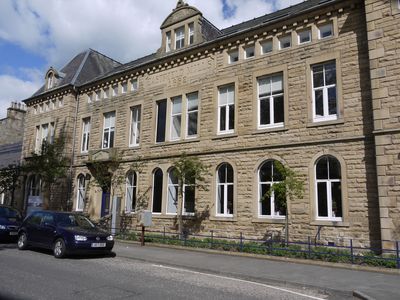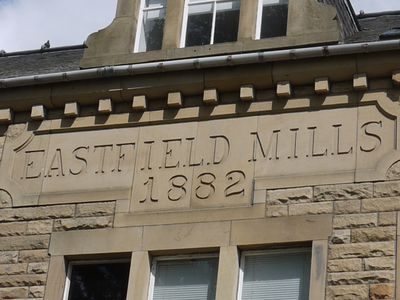 As always, I had a pot of tea, and we shared a delicious cheese scone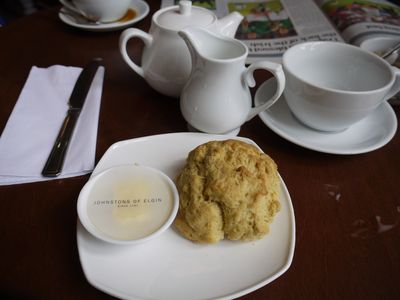 Malcolm enjoyed his large americano, topped with hot milk
The cafe is light, airy and welcoming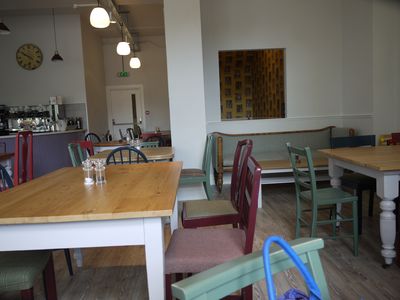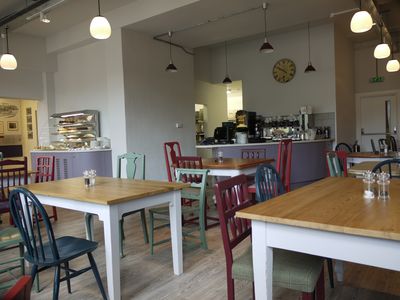 Although we just had a scone, I think the next time we might have one of the wonderful cakes!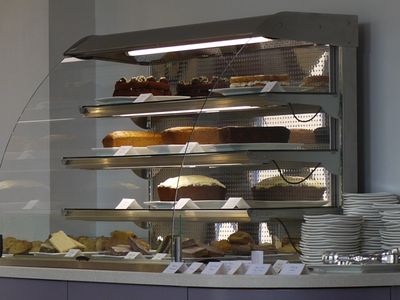 the shop is full of wonderful things - not all of them woolly!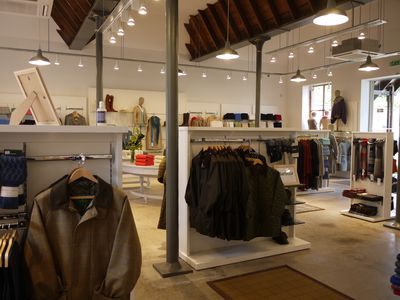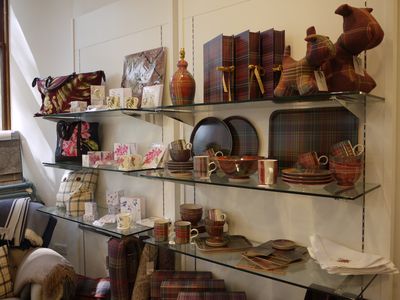 There are also little bits of history, such as these wool weights .......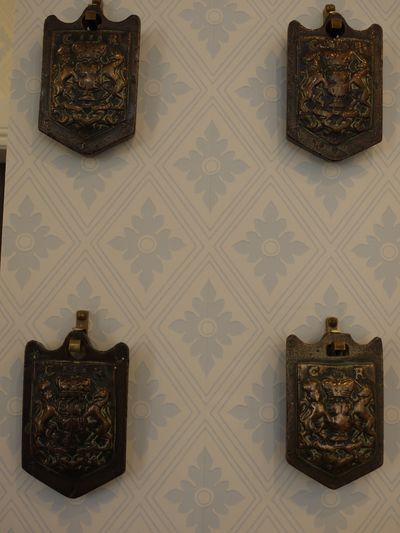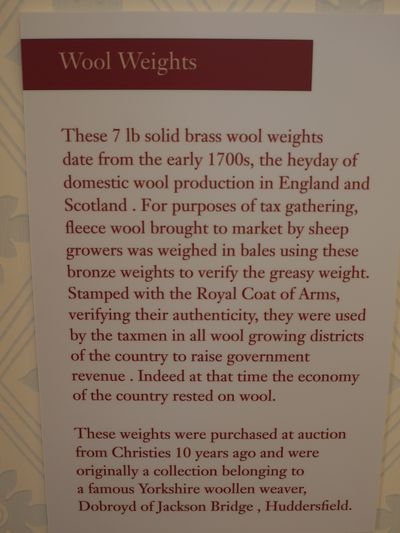 ...... and an old loom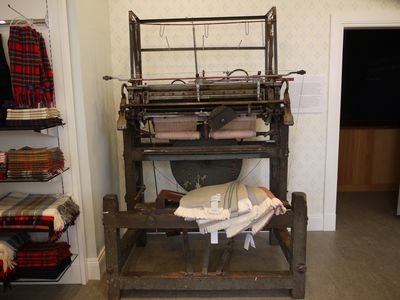 to finish ...... get ready to say aaaaah