Because I had an appointment at the hairdressers!  I should have been there last week, but I had to change the appointment because we had visitors - who sent us this photo of the two of us in the churchyard (or should that be three of us - the "village idiot" is behind us)  (note to self - the tails of a long cardigan hanging down below a jacket is NOT a good look!!)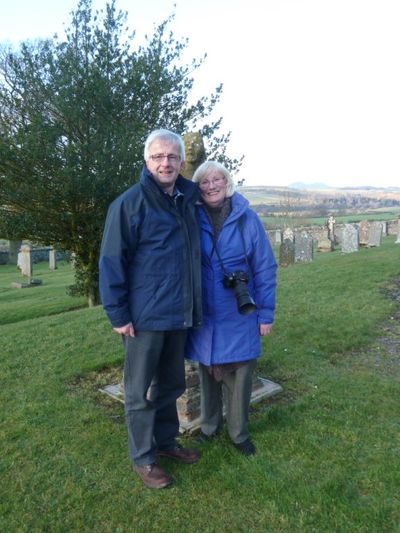 As I spend some time at the hairdressers getting my colour done, I always take a book to read.  Today's book might not be intellectually challenging, but it is very enjoyable - and obviously has lots of knitting in it!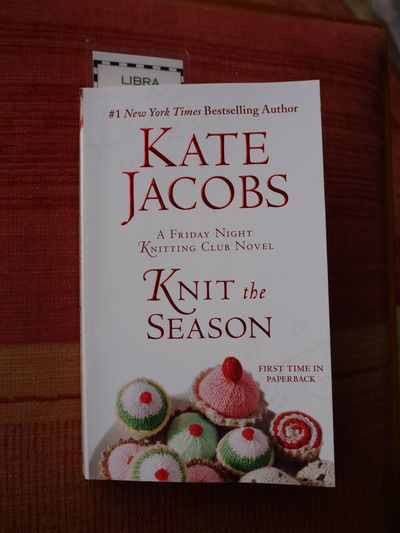 When the post arrived this morning, I was a bit puzzled to receive a small parcel fromLynne, which contained a lovely card and something wrapped in tissue paper ........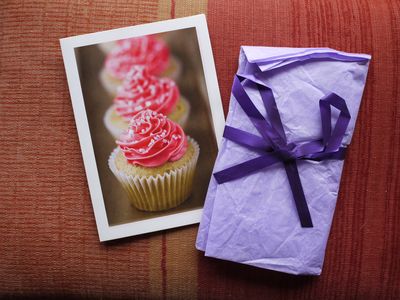 ....... a lovely crochet mat which Lynne had made for me in return for my knitting mitts for her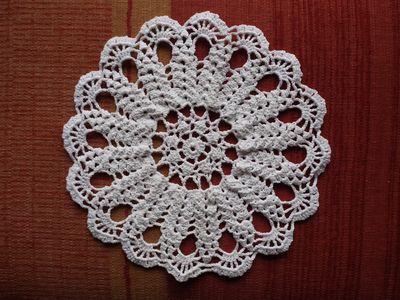 When I was in the chemists this morning, I spotted this bottle of my favourite bubble bath .... marked down to half price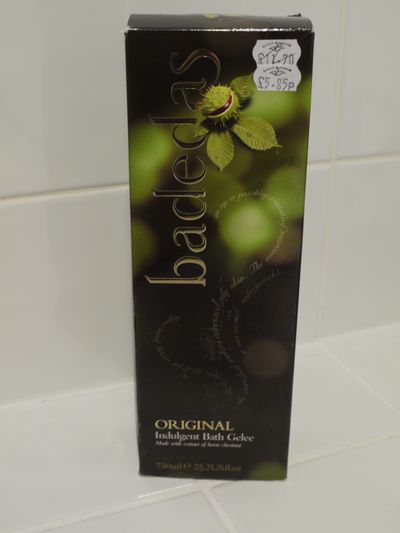 Excellent, because my other bottle is almost finished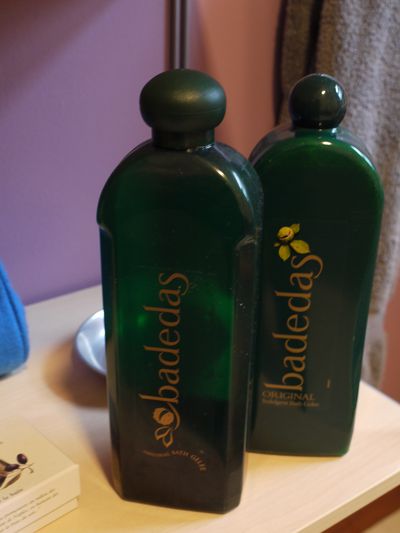 Do you like the cacti on the bathroom windowsill?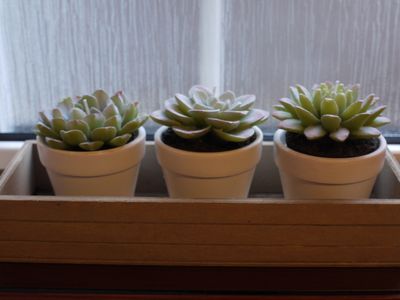 And did you notice that they are actually candles?!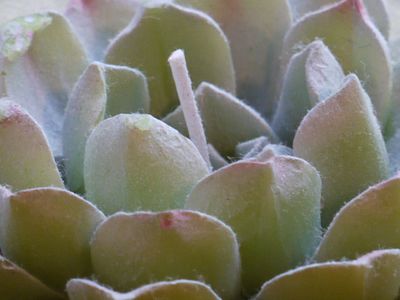 I went to the jewellers on Monday to get a new battery put in my watch ...... but it wasn't the battery that wasn't working, it was the watch.  The jeweller told me that if I wanted it repaired he would have to send it away and that it would probably cost £50.  I said I would think about it - although I really like the watch it's a lot of money to spend on it.  I do have another watch, but it is a tiny, dainty, delicate one, not really suitable for everyday wear.  However Malcolm offered to lend me his old watch - he has very slim wrists, so it wouldn't be too big.  There was just one drawback - it needed a new battery!  All I have to do now is put the date right!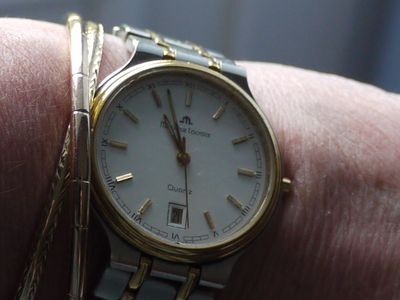 I have almost finished the little house - last night I added some embroidery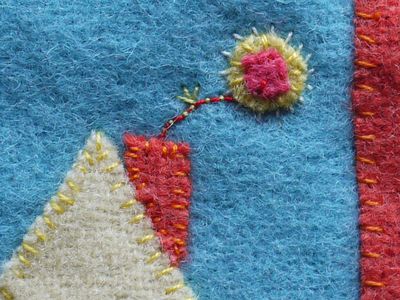 I think I have now received photos of  most of the postcards from the swap, so I must get them organised to share with you next week.
I won't be here tomorrow as I will be out until very late - I'll tell you all about it on Monday (although of course I'll be back as usual on Saturday with Shadow Shot Sunday).  So, a day early, I will wish you all a good weekend, Anne