....... so of course I spent it indoors!  After a wait of a few minutes when I got to Ingliston, the doors opened and I went straight upstairs  ..... to have breakfast!  Suitably refreshed and revived by a bacon roll (with brown sauce) and a mug of tea, I headed for the quilts.  Most people start by browsing round the stalls, so I had plenty of room to take photos.  Of course, every time I go to a quilt show, I have a debate with myself about posting photos, and usually only show general photos and photos of friends' quilts.  But then I read other blogs and see lots of photos, so I'm going to show you more than usual!!
This first quilt is by Anja Townrow, a Dutch woman who has lived in England for years.  The quilt is based on the very traditional double wedding ring block, but it looks quite different with the addition of the fun applique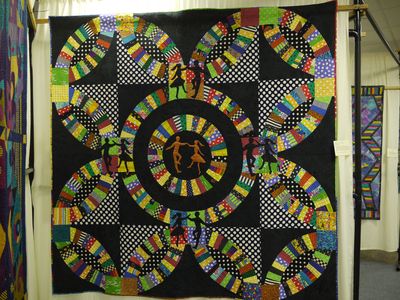 I love this blue and white quilt .......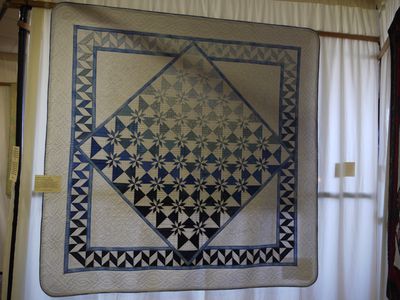 ....... and shall let the maker tell you about it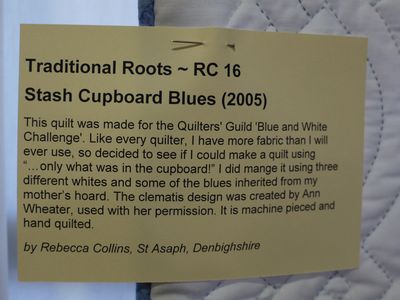 a detail of the beautiful hand quilting
There are a lot of pieces in this quilt .....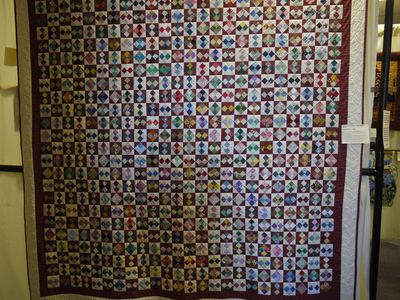 ....... again, the maker's description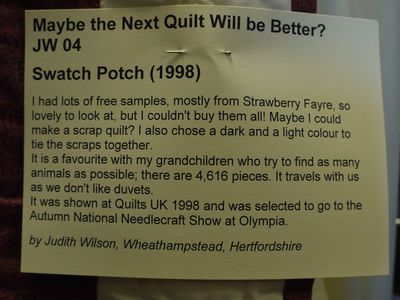 and to give you an idea of the scale, this is my (small) hand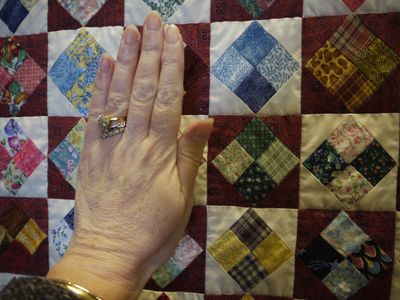 Of course I had to take a photo of this wallhanging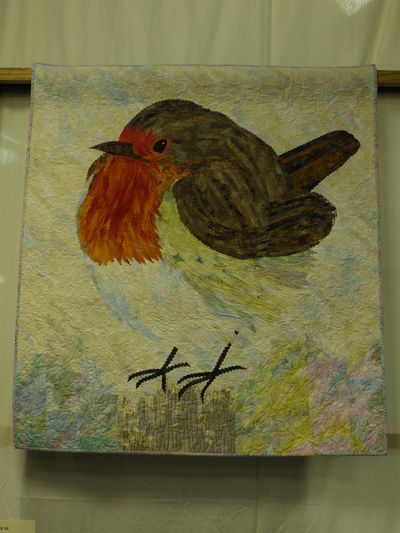 made by ........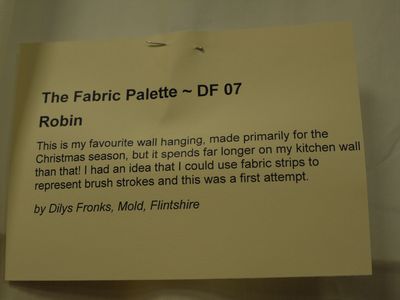 a detail of the feathers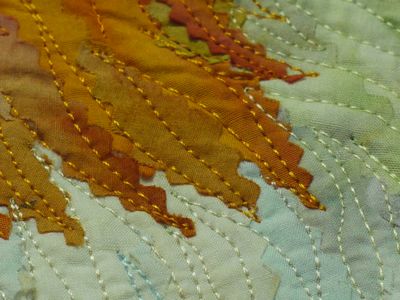 This tiger is amazing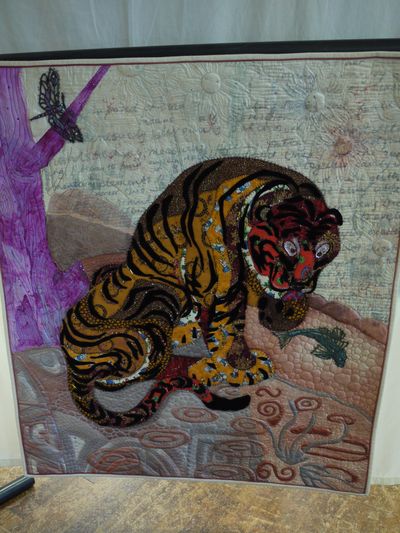 but unfortunately I didn't check this photo of the label when I took it, and it is blurred - I hope you can read it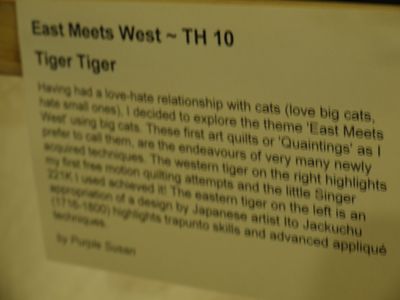 the detail on the face is amazing - look at the beading in the eyes!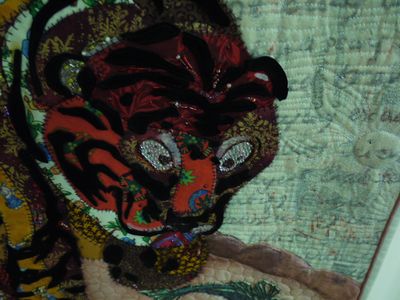 The show was very busy - the busiest that it has been for some time.  By lunchtime it was getting very, very crowded, and the queue for food was very, very long.  So having looked at all the quilts several times, chatted to lots of friends, and bought one or two things, I decided to head for home, stopping on the way at a garden centre for lunch.  Further down the road I stopped briefly in a layby to have a drink, and quickly took some photos of the scenery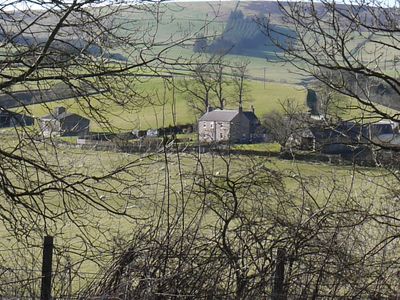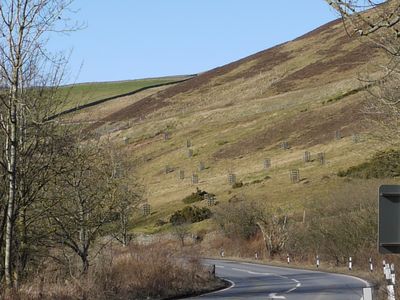 So what did I buy?  Some back issues of my favourite Australian magazines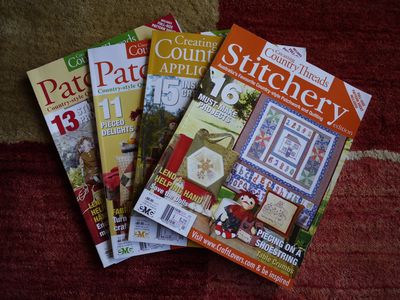 More Anni Downs fabric (Meredithe, I checked this time that there were no cats!)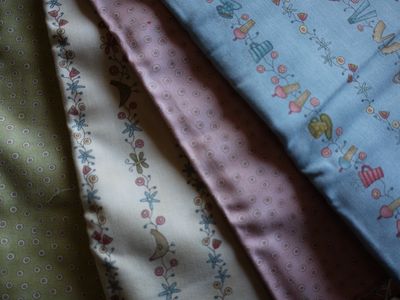 beautiful teeny tiny beads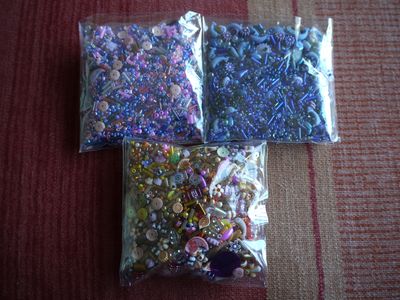 And last, a fun pattern for a felt toadstool.  As soon as I saw it, I knew it was just the thing for Cobweb the fairy to sit on.  The photos are shown with permission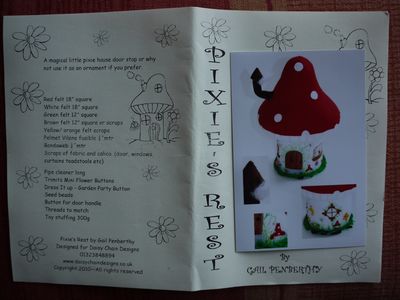 After seeing so many lovely quilts, I am looking forward to having a busy time in the studio this weekend!!  I hope you all have a good weekend, love Anne