Oh dear - Flossie was most upset to find that Tosca and Lottie were featured in yesterday's post, but there wasn't a photo of her, the most beautiful dog in Newcastle (if not the whole world!).  So to put matters right, here she is, looking gorgeous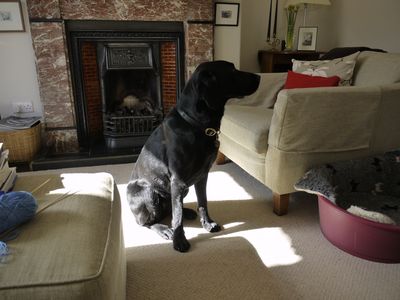 So , to return to the story, while Rachel and I indulged in a spot of kntting and crochet (and a lot of blethering), Malcolm had patched in the floor and put the carpet back down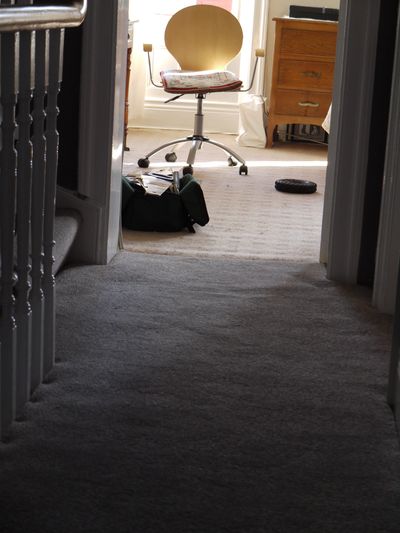 We might have had a wonderful lunch, but when Rachel gave me a quick lesson in how to produce the most delicious cheese scones .........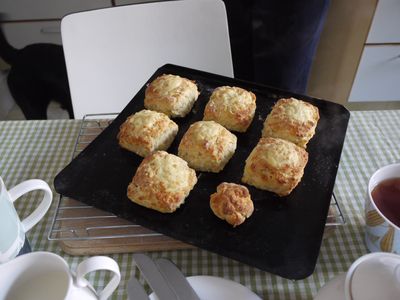 ......... Malcolm managed to eat two of them, hot from the oven!  It was a lovely sunny late afternoon, as we set off back home ........ but as soon as I got the camera out, a big black cloud blotted out the sun.  Then, every time I went to take a photo, there would be a bump or a dip in the road - I took a lot of photos of the sky and the dashboard!  But finally I managed to capture this shot - you can see how much greener the landscape is looking, as the weather finally warms up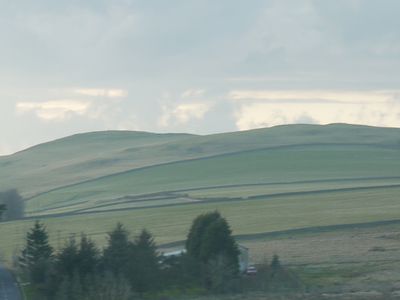 Of course the other thing that was left out yesterday was the knitting update.  I finished the knitted beads - there are wooden beads inside the knitted covers, which makes the necklace a bit heavy - the beads swing forward and hit things!  So I don't think I'll wear it - but it looks good decorating the mannequin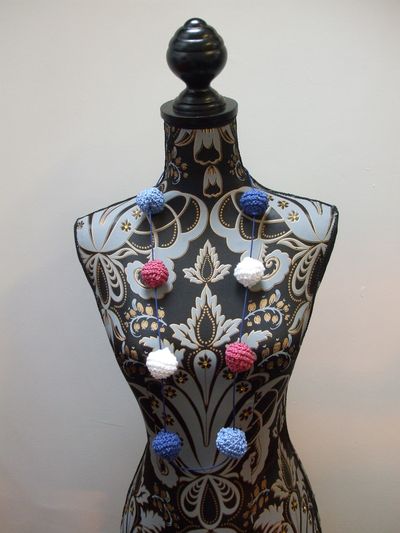 This week's project is another simple one - bookmarks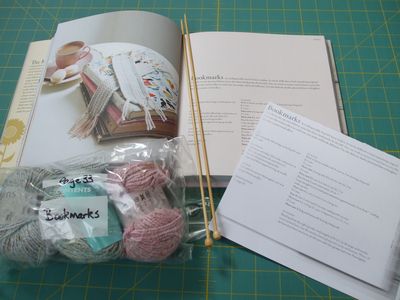 I bought this book last week in a charity shop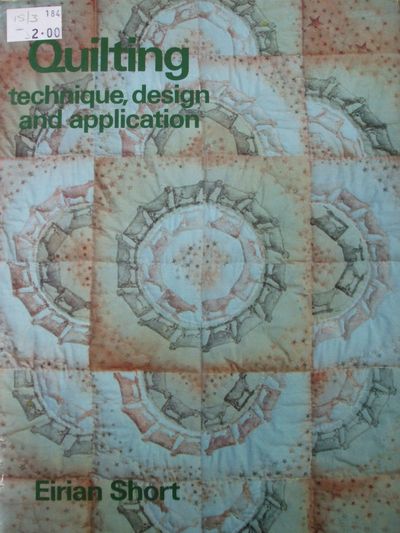 The book was published in 1974, and the illustrations are a wonderful reminder of the styles from that decade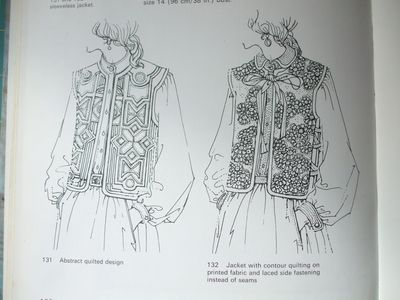 The look on this little boy's face shows quite clearly how he feels at being made to wear such an awful outfit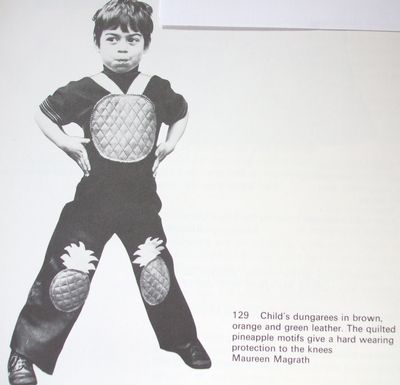 I'm smiling while I am typing this ......... why?  I'll tell you tomorrow!