This morning, we set off for Carlisle, to meet someone here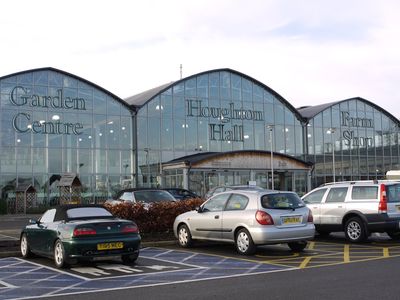 So whom did we go to meet?  Of course it was a 'blog friend' ........Lynne.  We have been reading each other's blogs for some time now ...... and we had discovered that Lynne's husband played football with one of Malcolm's cousins many years ago, and Lynne had worked with another cousin's wife!  She now lives in Germany, but is over for a holiday staying with her sister in Carlisle, so it was the ideal opportunity to finally meet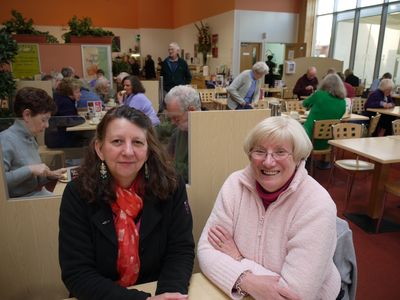 Some weeks ago, we had organised a swap (you have already seen the crocheted snowflake that Lynne sent me)  ..... and today she gave me another parcel.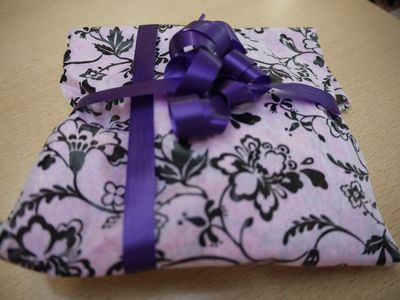 Inside were all these lovely things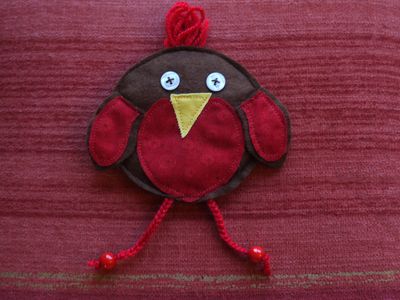 a lovely fat robin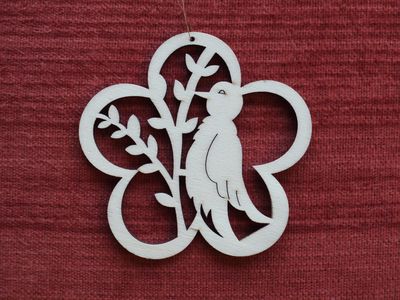 a delicate wooden ornament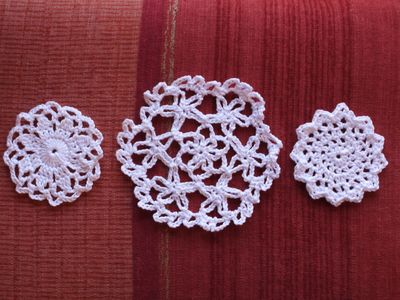 intricate crocheted mats
For Lynne, I knitted two pairs of fingerless mitts - a pair for her and a pair for her daughter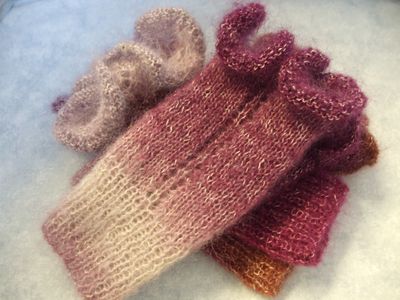 We had a lovely time chatting (Malcolm had a cuppa with us and then went for a wander round the garden centre), then later Lynne's sister Christine joined us and we blethered for a while longer, before heading back home.  It was quite foggy for a large part of the journey, but it cleared just in time to see these sheep on the hills - yes, the little white marks way up at the top are sheep!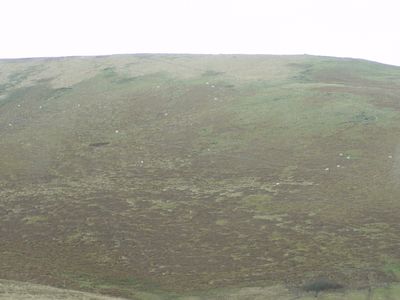 In contrast to the fog on the way home, we had a lovely clear sky when we got home with, later on, a wonderful sunset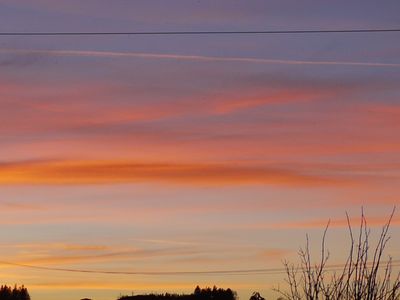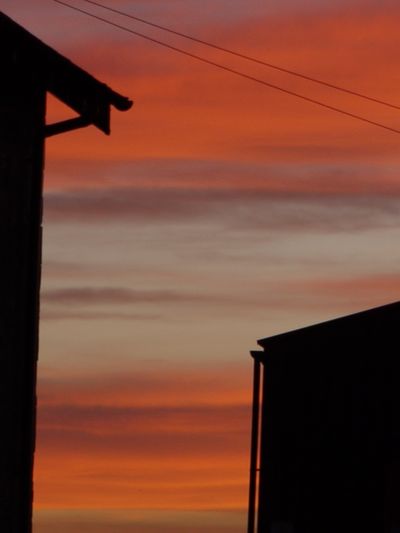 In the car, I started on the second sock for Rachel ...... but I forgot to take a photo!  Do pop over to Rachel's blog, to read about the stray cat that she had taken in and what happened today ......