When we came home on Saturday morning,we found a mysterious package had arrived in the post. The label told me it was from Leenie - but what could it be?  I was so excited that I forgot to take a photo before I ripped it open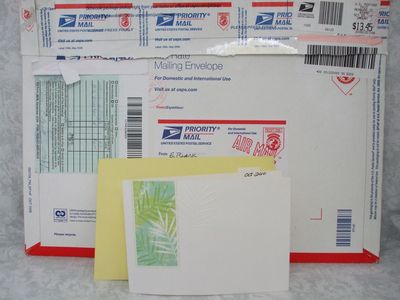 There was a card, an envelope with coins in it, and this .....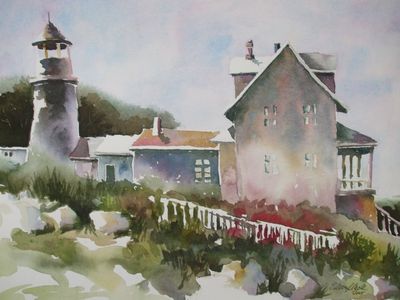 ....... one of Leenie's stunning watercolours.  This is Pemaquid Point Lighthouse on the coast of Maine
On the other side, there is a painting which Leenie abandoned because she didn't think it was good enough!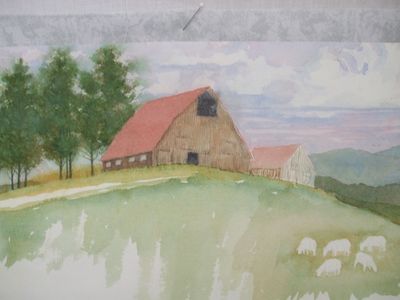 I mentioned that there were also coins in the package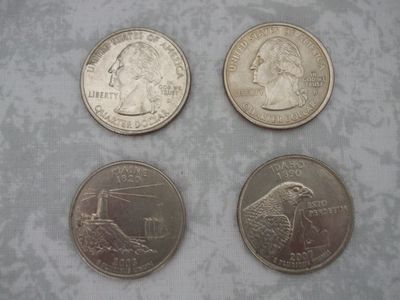 Four quarter dollars - the two on the left are from the State of Maine and show the lighthouse.  The two on the right are from Idaho, and show a falcon, as Idaho has the World Centre for birds of prey.  I am so delighted with my present - thank you very much Leenie.  I will let you see the painting again when I have had it framed.
Now that the weather is so much colder, winter dishes are creeping  on to our menu.  At the weekend, I prepared a big batch of my 'winter roast vegetables'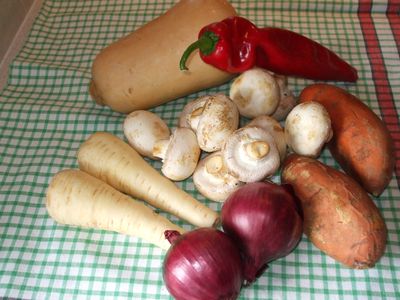 you can use any mix of winter veggies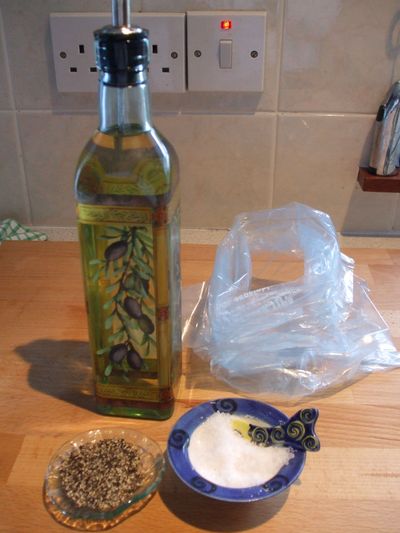 put your seasoning and several glugs of olive oil in a large freezer bag
this will keep in the fridge for several days - roast for approx 40 mins at 200 degrees
I was busy at the weekend with things for the Christmas Fair.  After much folding, unfolding, turning things this way and that, I finally ended up with this ....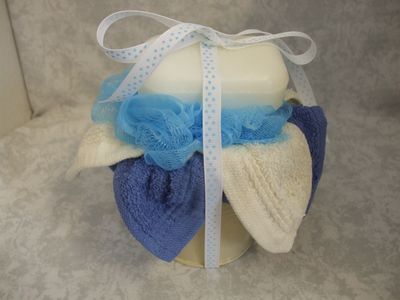 Two face cloths, a body puff and a bar of soap in a little pail ...... and the finishing touch - wrapped up in cellophane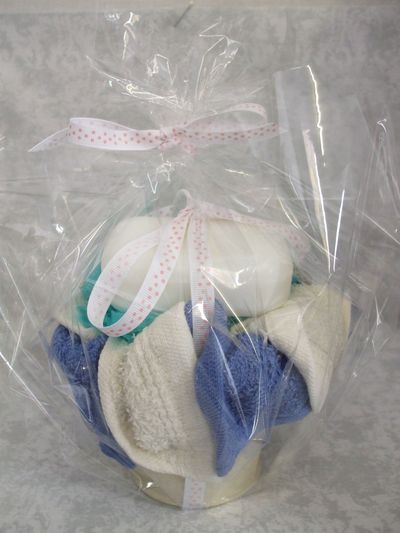 I took this last photo at quarter past eight yesterday morning.  I actually took it through the window, as it was much too cold to go outside in my jammies to take it.  The moon was so clear in the morning sky, and again there was a hint of pink reflected on the clouds