Having shown you my South African fabric (which I bought here!), I thought I would show you some of the fabrics that I have collected over the years on my travels.  I brought lots of fabric back from our three years in Indonesia - these are two of my favourites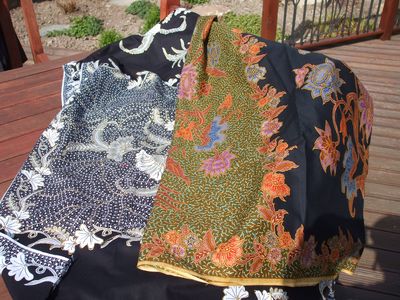 The gold paint on the black fabric is applied by hand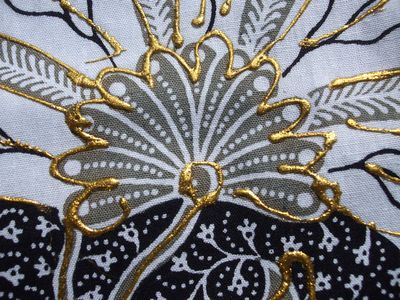 One day I may fussy cut these flowers for applique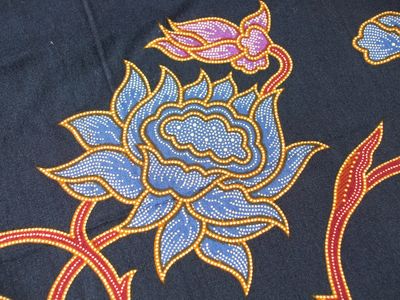 I bought this fabric in Kuala Lumpur, when I accompanied Malcolm on a business trip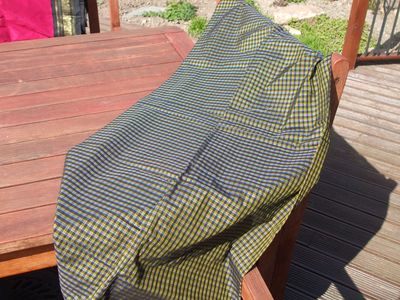 This next fabric has a rather large carbon footprint ..... it is African fabric, which I bought in America and brought back home!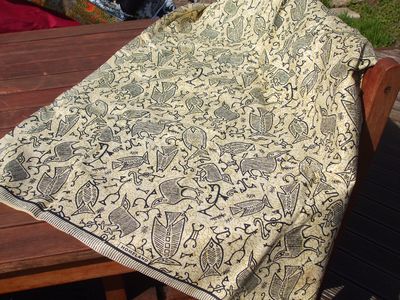 Some years ago we went to the Netherlands for a short holiday.  We had a few days in Amsterdam, then we went to The Hague for ...... a quilt show!  I actually have a project lined up for this fabric - it's just a long way down the list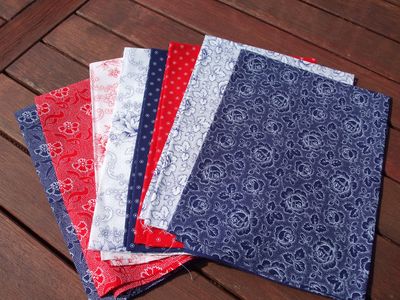 This fabric came from, oh dear, where was it, I'll remember in a minute - oh yes, it was New Zealand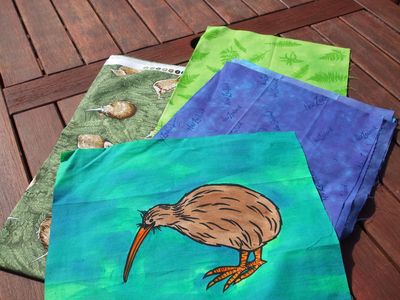 For several years before he retired, Malcolm worked abroad a lot, and sometimes I didn't see very much of him.  He had a spell of working in the South of France, coming home late on a Friday night and leaving again on Sunday morning.  Eventually I went out to Aix en Provence to spend a week in the sunvisit him, so of course I came home with fabric
You know I like fun, so as soon as I saw this fabric in Australia, I had to have some!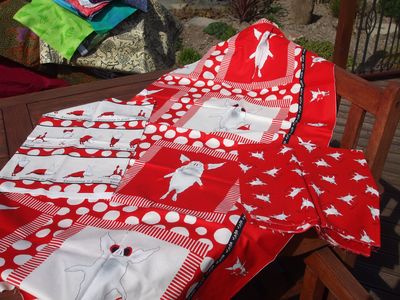 I definitely agree with this sentiment
But I'm not the only one to bring home fabric from abroad ......... when Malcolm came home a trip to India (I didn't get to go on that one) he handed me a gift bag and said - I thought maybe you could cut that up for cushions or something.  I don't think so ..... the bag contained six yards of sari silk!!